It comes as no surprise to learn that the Auckland home owned by David Lord and his wife Tracy Grant Lord was once the residence of British aristocrats.
The Earl of Orford, the Right Honourable Robert Walpole (a descendant of Britain's first Prime Minister, Sir Robert Walpole), and his wife Emily, Countess of Orford, bought the manor-style house after they moved to New Zealand in 1928 because of the earl's emphysema.
The circa 1910 property was built for lawyer Edward Russell and it is easy to see why the Orfords chose it. The Arts and Crafts home with its Dutch-style roof looks like it has been plucked from the English countryside and placed in park-like grounds in South Auckland.
Known as Orford Lodge, the house is tucked behind a high stone wall at the end of a cul-de-sac in the suburb of Hill Park, and backs on to Orford Park, once part of the home's estate.
Although Tracy always knew about it because she grew up in the area, she says many people have no idea there's a beautifully preserved historic home hidden away a few minutes' drive from the Manurewa off-ramp of the Southern Motorway.
"It's a well-kept secret," she says. "But I have always loved it, and I've felt so lucky to be able to own it."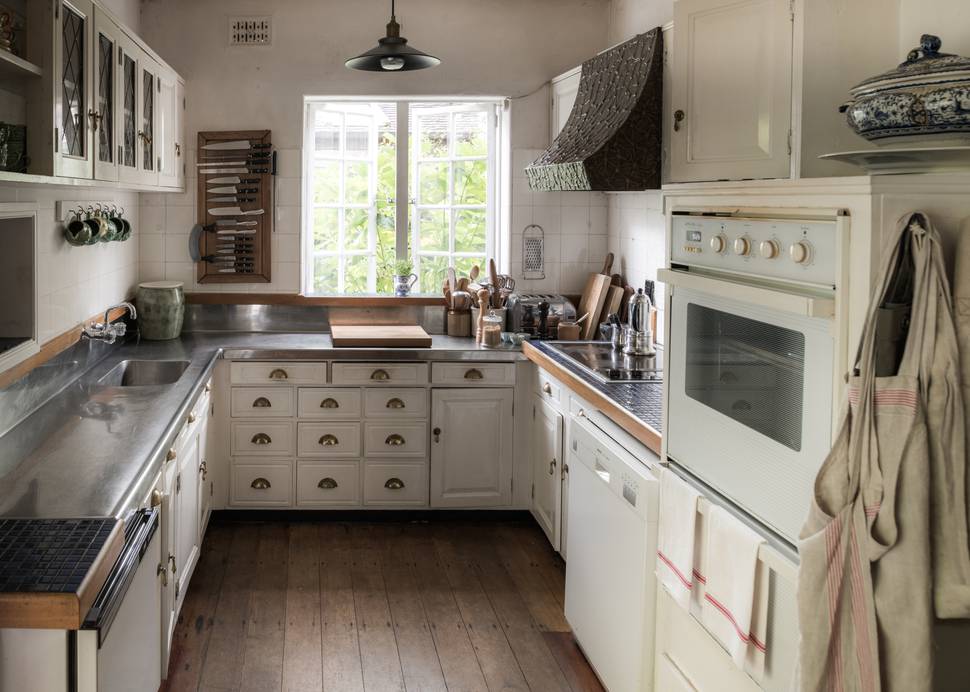 Tracy and David bought the house nearly 18 years ago, attracted by its character, integrity and uniqueness. They had been looking for a home with generous work-from-home space and Orford Lodge fitted the bill.
Tracy, a set-and-costume designer for theatre, opera and ballet, has a studio in an annexe that was once servants' quarters.
Technical translator David works from two rooms that used to be the gardener's cottage. They adjoin the double garage, which was used as a mess for American officers who were billeted at the house during World War II.
That explains why the garage has a fireplace. "It's not what you usually see in a garage," says David.
The house still has many of its original features, including fireplaces, bathroom tiles, windows, matai floors and light-fittings.
The beautiful kauri doors are particularly striking, as are the beamed ceilings in many of the downstairs rooms.
The house has a kauri frame and triple brick exterior walls covered in pebble dash. "It's easy to heat and keep warm," says David.
Downstairs is laid out as a series of interconnecting rooms full of period charm. The living room has a stately feel, and a large picture window that perfectly frames the view out to the pretty front garden. What was once the dining room is now a book-lined library, with a nook and fireplace that is the perfect spot to sit and read.
A loggia that wraps around two sides of the house was originally a veranda that was enclosed at some stage. This provides yet another living space, with several sets of french doors that open out to the gardens at the front and back.
"We often have people to stay, and there are plenty of living areas for everyone to spread out so you are not on top of each other," says David.
The farmhouse-style kitchen is largely in original condition, as is the huge walk-in pantry next door. "Having the kitchen the way it is has always worked well for us but you could open it up and have one big room," says Tracy.
The conservatory, which is used as a dining room, was added around 1989, but it's hard to tell it hasn't been there since the beginning.
Upstairs are five bedrooms, all decorated in heritage colours and with dormer windows that let in plenty of light. The master bedroom has a fireplace, and it and two others have great views across the garden to the park.
"It still takes my breath away every morning when I look out the window," says Tracy. "Even after all these years of living here."
A storage room at the top of the stairs is a luxury — it's warm and dry, and there's ample room for linen, towels and other household items.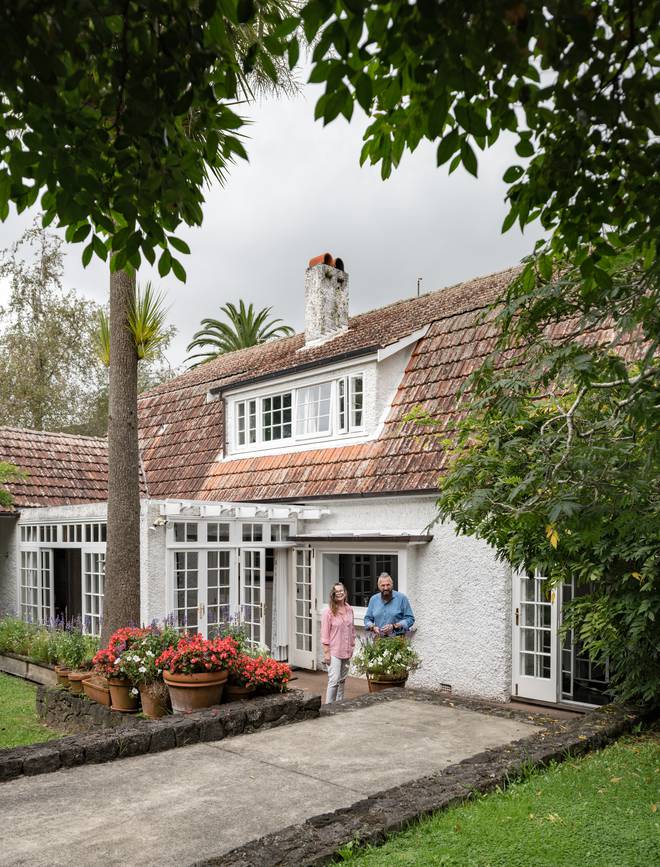 Outside, the gardens were overgrown when David and Tracy first moved in, but over the years they have tamed them so they are now befitting the house.
They put in all the stonework, including walls and steps in the private front garden, which has been the scene of many memorable al fresco dinners, including New Year's Eve gatherings.
There are also vegetable gardens, a small area of bush alongside the park and lots of well-established trees.
"The bird life is wonderful," says David. "And it is so peaceful and quiet."
They've done a lot to maintain the property in the years they've lived there, while staying true to its heritage, and say they feel like they're the custodians of the house, rather than its owners.
Work and family are taking them overseas more frequently, so it is time to downsize.