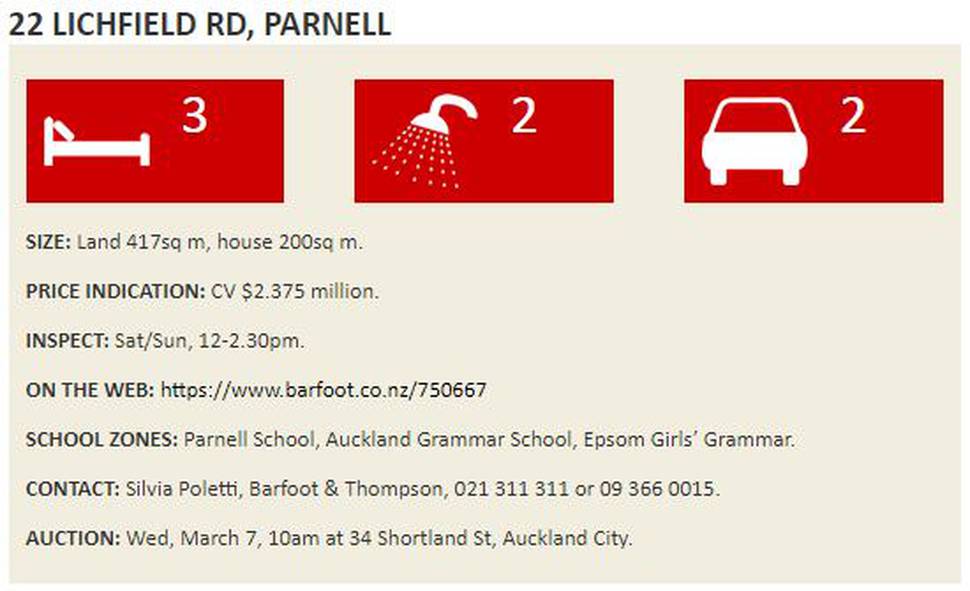 With 40 years' experience in the real estate industry, it's no surprise Wendy Alexander is extremely discerning when it comes to her own properties.
And though there are certain physical features she looks for in a home, it's the way it feels that matters most to the outgoing CEO of Barfoot & Thompson.
"I can't live anywhere that doesn't feel like me," Wendy says. "That's why I love my house so much."
She has lived in her beautifully restored and maintained Parnell villa for five years, and if it wasn't for the fact that she's retiring and moving to Taupo, there's no way she'd be selling.
"I have lived in a number of homes across Auckland over the years, including four others in Parnell," she says. "I have enjoyed all of them but this is the one where I have found peace. I've always been comfortable to move on from houses before but it's more difficult with this one." There was just something about the 100-plus-year-old house that attracted her from the moment she first walked in.
"I liked the character, and the mix of old and new. I liked the fact it was so light, and it's got a lovely garden – it's easy to maintain and I can sit on the veranda and you feel like you are surrounded by trees."
She was also pleased that the house didn't need major work. She did tackle a few jobs though, including having it painted inside and out and recently getting the kauri floors lightened.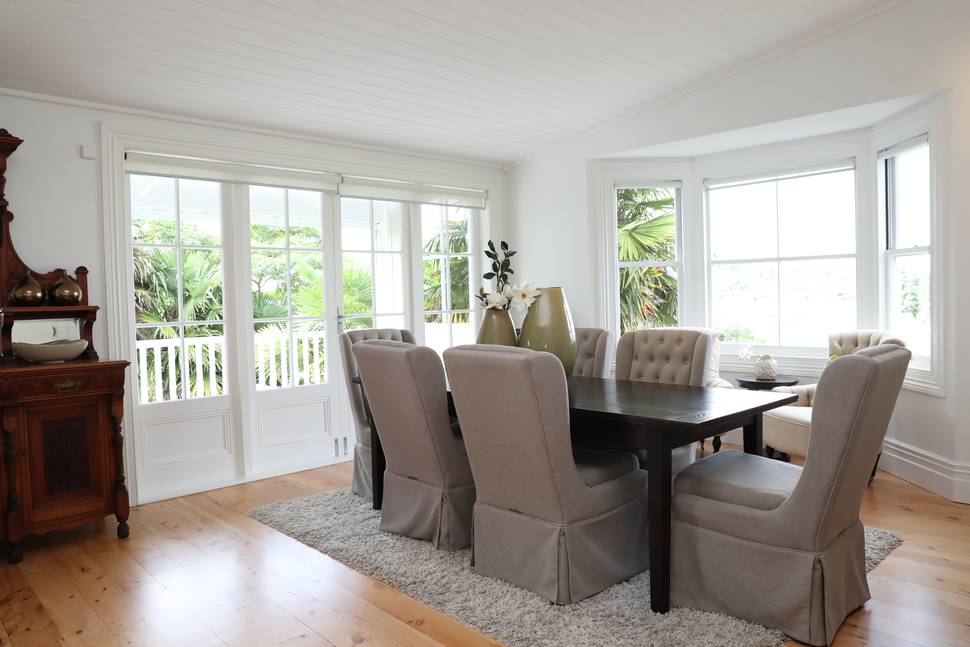 The bathrooms were updated and she put in a new kitchen, choosing white cabinetry and tiles, and stone benchtops to transform what was once a dark, dingy, closed-off room into a bright, open and stylish space.
"I put a hole in the wall through to the dining room, which has made such a huge difference," says Wendy. "It's much more sociable."
Original period features such as high board and batten ceilings, sash windows and decorative architraves contribute to the charm of the house.
Previous owners added an en suite and walk-in wardrobe to the master bedroom; and at some stage a carport at the front of the house was converted into a room that in the past has been another bedroom, but has been used by Wendy as an office/second lounge.
It has french doors to the front garden and on warm days Wendy loves sitting there reading with the doors open, and chatting to people walking past.
There are two other bedrooms, including one which is particularly popular with guests thanks to its pretty bay window.
"When I have people to stay they don't want to leave," Wendy says.
There's another bay window in the dining/living room. This area, at the rear of the house, was an extension added on at some stage but is perfectly in keeping with the rest of the property. It is large and light-filled, thanks to french doors on two walls that open up to the wrap-around covered veranda.
Weather blinds on the veranda can be pulled down if it is wet or chilly. "It's great in the winter; it's like having a conservatory."
The semi-tropical garden features bromeliads, palms, pukas and star jasmine, and is easy to look after, says Wendy.
The house, which is on a corner site, has the added bonus of a double garage downstairs, which is accessed from Logan Terrace. It also has ample storage, something else you don't always find in homes of this era.
She says Lichfield Road is a lovely street to live in, and she's been blessed with wonderful neighbours. "If I could take them with me, I would."
A keen walker, she often heads to the end of Logan Terrace to the Hobson Bay walkway, and to Judges Bay and the Parnell Rose Gardens.
The location and the house have been ideal for Wendy, and while she's looking forward to the move to Taupo, leaving will be a wrench.