The worldwide trend for parts of land-rich racecourses to transition to housing has extended to land formerly owned by the Avondale Jockey Club, known for hosting the character-filled weekly Avondale Sunday Market.
Developer Wilshire Group has launched sales off the plans for 54 freehold terrace houses that will create a community named Tamora Lane neighbouring the still-operating club, at the other end from its stadium.
Tamora Lane will also overlook a scenic esplanade reserve created as part of the subdivision which is to be vested with council.
Sales manager for developer Wilshire Group, Christie Wrightson says: "The intention from council is that they're going to create a cycleway and walkway right about the Whau River.
"Our north-northwest-facing site abuts the reserve which overlooks an estuary of the Whau River so it feels like it's all one.
"Avondale Jockey Club had owned their site and this area as well for more than 90 years and subdivided off this corner of unused land.
"It's a fantastic location, only about 5km from New Lynn and 12km from Auckland's CBD."
The development is named for Tamora, the first horse to win the Avondale Gold Cup in 1890.
The 54 residences will be multi-level terrace houses meaning they'll have no other dwellings above or below but will adjoin others to the side. They will range from two-bedroom to four-bedroom layouts, all with balconies or decks and some with their own courtyards.
Christie says: "There's been a tiered approach to the layout with not all terrace houses having the same number of levels, which creates an attractive stepped nature and scale."
Two architectural firms were involved; Studio Farquhar for initial concepts and DKO for detailed drawings.
Low-maintenance exterior materials of weatherboard, profiled metal cladding and brick with some bold colour contrasts will create pleasingly diverse aesthetics.
Potential buyers may already recognise the Wilshire name as it is also developing Richmond in Panama Rd, Mt Wellington where buyers have already moved into first stage completed homes.
Tamora Lane's location is almost on the cusp of Avondale and New Lynn. It will allow residents to stroll about 450 metres to the largest Sunday markets in New Zealand, the Avondale Markets held at the racecourse.
Nearby shopping and entertainment include Lynn Mall and the Brickworks. The opening of the Waterview Tunnel connecting Auckland's Northwestern and Southwestern motorways has streamlined access to Onehunga, the airport and beyond.
Avondale Primary, Intermediate and College are within 1.5km from Tamora Lane.
Christie says sustainability considerations fed into factors such as natural cross ventilation, water conserving plumbing, double-glazed windows and the provision for overnight electric car charging at every home.
Kitchen specifications include Smeg appliances and stone bench tops. Contemporary elements include keyless digital locks and USB outlets.
The three interior decor colourways devised by Bespoke Interiors bear the descriptions palomino, roan and bay in reference to equine coat colours.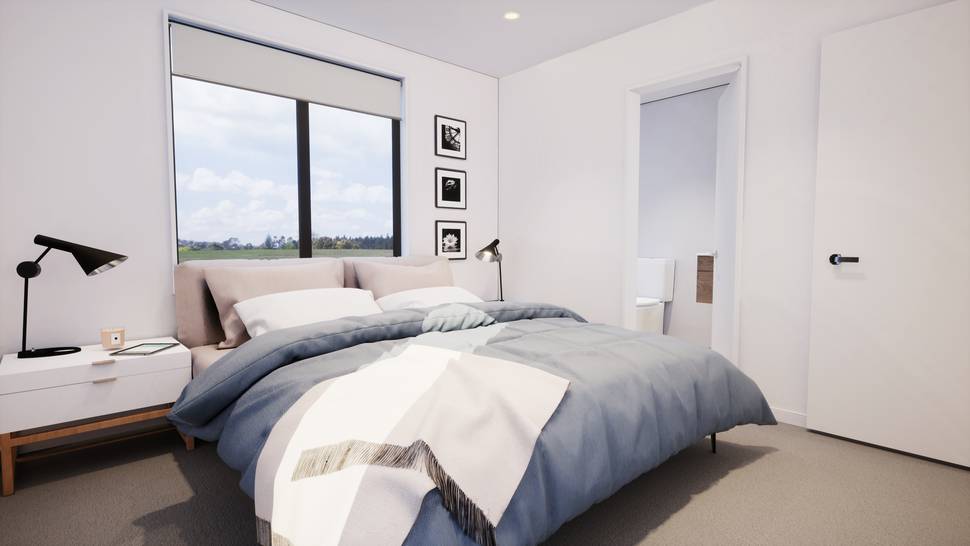 All titles at Tamora Lane are freehold fee simple meaning owners own their own residence and its allotted land. Owners also belong to a Residents' Association which maintains the quality of the development including the landscaping of shared areas.
Christie says: "The scale of this development is going to make a nicely sized community."
All dwellings come with parking; two-bedroom terraces get one open-air car park and three or four bedroom terraces get an internal-access single garage plus one open-air car park.
The development has resource consent, with earthworks complete and civil works under way on its services and private road. Construction is forecast to start mid this year for completion around late 2019.
Virtual reality sales tools include a fully interactive model of the external site allowing users to zoom in on exteriors and a virtual reality interior of one of the three-bedroom homes.