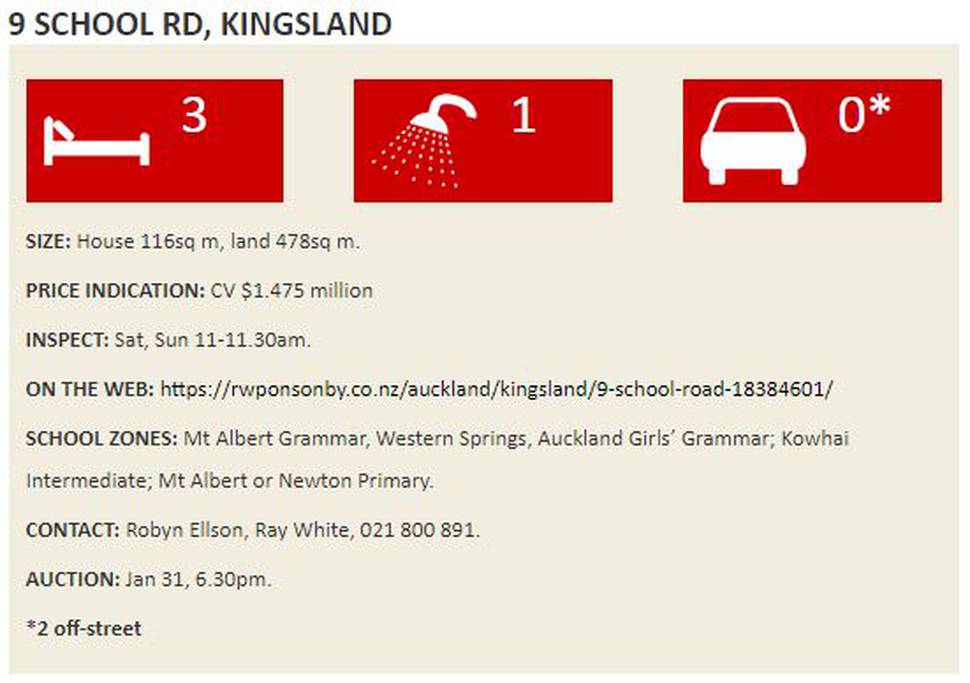 Michelle Miller and her husband JP are rare birds in a housing market that tends to worship mega square footage: when they bought their worker's cottage on the edge of Kingsland, they were drawn to its "just right" size.
"It was our first home in Auckland, we'd been renting in Pt Chev," says Michelle. "We just stumbled across this place and though it is really basic, it just suited us. The girls were 2 and 1, so the living area was just a good size for kids and adults."
When they bought the square-fronted villa, it had been a rental for many years, with a colour scheme of dark brown and greens, which made the place seem dirty and dark. The backyard was an overgrown jungle, but nine months of slog by the couple revealed a huge, sunny, usable yard.
They weeded and pruned and clipped, installed a new fence and hedges, stained the existing deck that runs the width of the property and then had fun creating a terrific playground for the girls.
An existing shed was turned into a chook house, a swing hung off the spreading trees, and raised beds were installed for veges.
The couple loved being so handy to town — Kingsland train station is only 900m away, Morningside 600m — there were a variety of schools to choose from (this area is in zone for Mt Albert and city schools) and the charming Kingsland shops, cafes and pubs were an easy walk away; parks too.
The neighbourhood has streets of charming villas and bungalows, some still awaiting gentrification, and views across the valley to Arch Hill and the back of Grey Lynn.
But the couple have been trialling an even more laid-back lifestyle on Waiheke and are selling their city house to commit to island life.
"We'll be sad to let this go, but we're hoping another young family will start their life here, just like we did," says Michelle.
The Millers were lucky that the fabric of the old cottage was still intact, including high ceilings, original doors and sash windows, and had the classic layout of two rooms on either side of the central hallway with open plan living at the back.
There is a charming front door and a traditional glass-paned door to the open-plan area, which was remodelled some time in the early 2000s. So all Michelle and JP had to do was tidy and modernise.
They replaced the roof, removing the chimney of the original fireplace in the front room (its mantel is still there), insulated throughout, rewired and added a heat pump, which now keeps the whole house cosy, as well as carpet in the bedrooms.
Walls were painted crisp whites or greys and a skylight added at the back of the house, but the kitchen and bathroom were kept as they found them.
There are three good-sized double bedrooms, the master with a built-in closet. The black-and-white-tiled bathroom has a vanity made from a Victorian washstand and a clawfoot bath tub, both updated by the family in crisp black and white. There's a shower too, as well as a well-fitted-out laundry in a cupboard in this room.
The open-plan living room and kitchen has been much loved by the couple, their kids and friends. Michelle and JP love to cook, so the generous u-shaped bench is perfect for prep and serving while friends perch on the bar stools.
There's room for a dining table, although in the summer it does tend to get moved around — either to the northeast-facing back deck or out to the front porch, where wisteria and a high front fence create privacy but diners can enjoy the setting sun.
The house is the gathering point for friends heading to Eden Park, but has also been a great entertaining spot for kids.
The garden is big enough for loads of running around (there are secret gates between the neighbours to allow kids to slip back and forth, in true old-school style) but it could fit a pool if the next owners wanted.