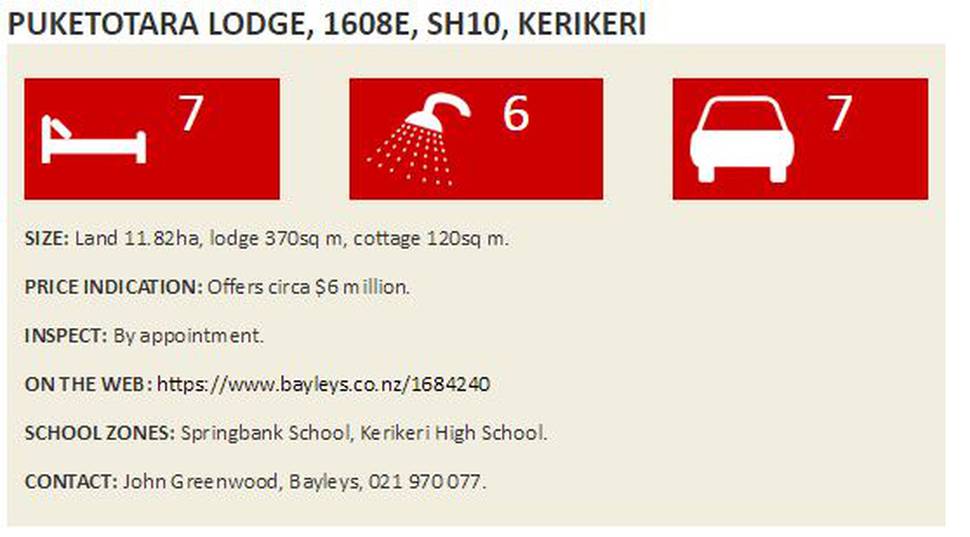 When life throws lemons at you, you make lemonade. So, when life threw a curveball far bigger than your average lemon at John Levers about eight years ago, he bought a property with an orchard full of citrus trees.
John had been working as a pilot when he was diagnosed with epilepsy. The condition grounded his career and he had to think what he would do next.
He turned to the internet and started looking at properties. Puketotara Lodge in the Bay of Islands, on 11.82ha of idyllic countryside and five minutes' drive from Kerikeri stood out. He fell in love with it, and so began the next chapter of his life.
"I had always wanted to retire to the Bay of Islands, I just hadn't expected it to happen so soon," he says.
John says it is paradise. From the European themed architecture of the five-bedroom, five-bathroom lodge with its exposed wooden beams, to the Will Bowden-designed, nine-hole golf course they added with a driving range doubling as a landing strip for aircraft, the boutique vineyard and rows of table grapes, the olive grove, and of course the lemons and other fruit in the thriving orchard.
Down by the Puketotara River and waterfall, they have a great fishing and whitebaiting spot and John and his partner, Mutsuo, have released trout here for fly fishing.
The summer is their busy time in the lodge and their visitors come mainly from overseas.
Mutsuo, a chef, prepares gourmet delights for their guests. With the two kitchens they have installed — one is a show kitchen with granite benchtops in view of the guests and the second is a commercial kitchen in the scullery — preparation and work can be done out of sight.
"We spent a hundred grand on that alone," says John. Their big dining table seats 10.
When they bought the lodge, they set about transforming it, giving their guests a hotel-like experience but in the beautiful surroundings inland from the Bay of Islands.
"It was like a blank canvas that needed painting," says John.
"Every bedroom has an en suite, a mini bar and opens to the outdoors. We have set it up like a hotel room. There are two queen bedrooms and two king bedrooms and then we have our master suite at the other end of the house."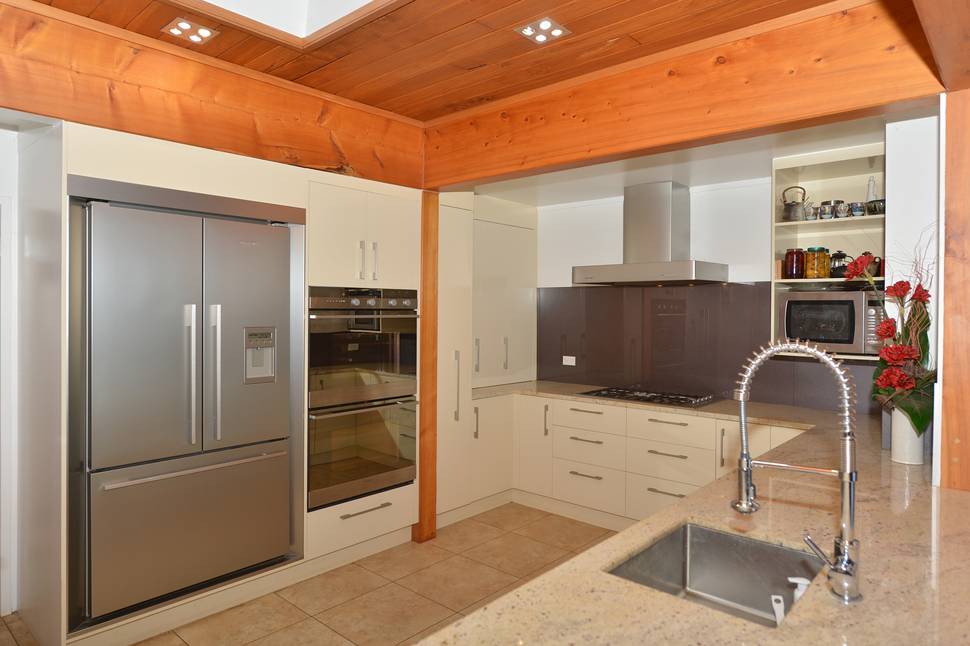 When guests arrive, John and Mutsuo will put the fire on to add to the wonderful ambience in the lounge, but they also have heat pumps in the lounge and in every bedroom.
"We have that fishing lodge feel, it's comfortable," he says.
Facing north and on an elevated site, the lodge offers peaceful rural views. Outdoor facilities include an open fire, pizza oven and spa pool.
The couple is busy in the summer and have some downtime in the off-season. But John says the infrastructure is there to be busy year-round.
As well as the lodge there's a two-bedroom, one-bathroom cottage and more accommodation down by the river — which John likes to call "the 19th hole" as they have a beer here after playing golf. It's also here that he likes to listen to the birdsong, — tui, wood pigeons, kingfishers.
"And there are sheds for Africa." They use these — including the largest, a three-bay implement shed with studio and bathroom — to keep the equipment and vehicles for the golf course and the vineyard.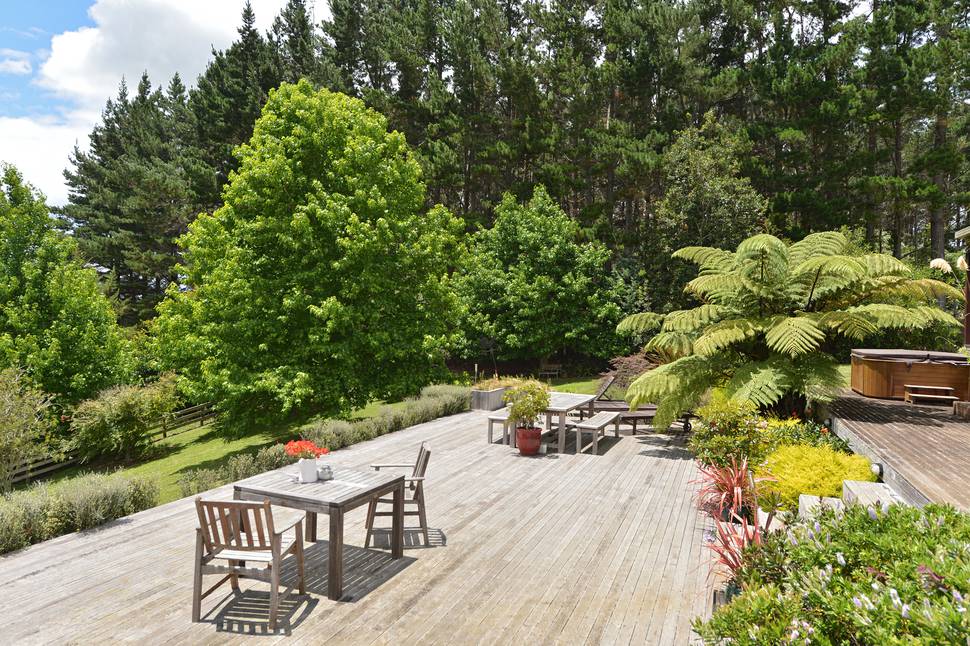 They employ a greenkeeper and a vineyard manager, so they can focus on running the lodge.
Having lived the dream, John says it's time to sell that dream to someone else. They are cashing up, downsizing, so they can travel.
"The next owner could be someone who wants to continue running it as a lodge or it could be a large family home. Or perhaps a couple of blokes are having a beer at their local golf course and see the ad in the Herald and decide to club together with friends to buy it.
"They have their golf course here and they have three marinas within 25 minutes to keep a boat at. You pay a million bucks just for a section these days, so it would make sense for a syndicate to buy this.
"We are selling it as a going concern. If you are looking for that legacy property to stay in the family for generations, come and look."