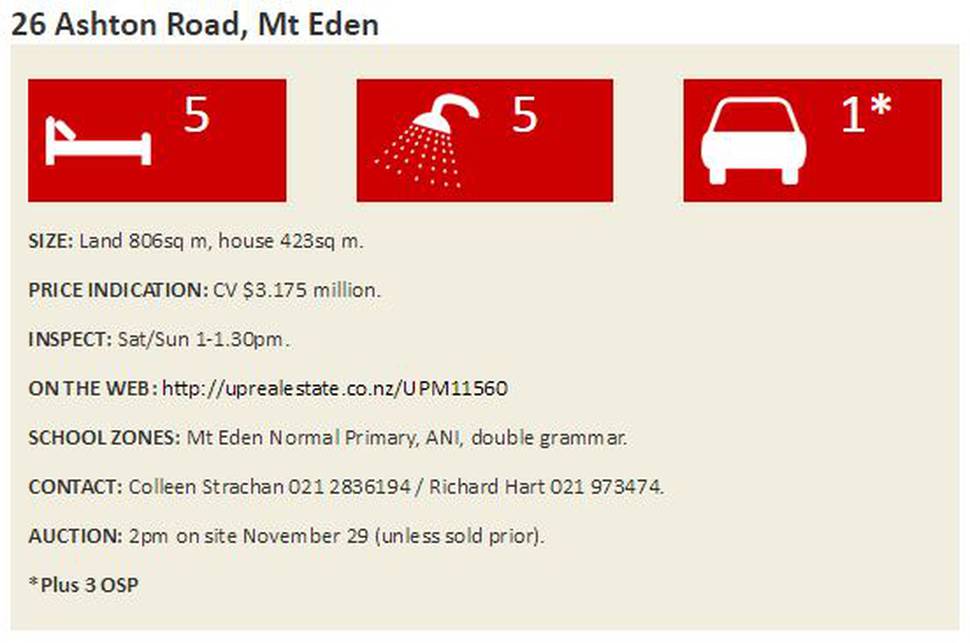 Taking on a major renovation is a leap of faith — something that Louise and Lou Thompson were happy to do because they didn't know what they were getting themselves into.
"We really were ignorant of what was involved," says Louise, of the overhaul and extension of their elevated 1910 bungalow. "The house was dark and pokey with no natural light and flow so we wanted to open the house out but we didn't really know how to do that."
With the help of Andrew Greenslade, of Frame Architecture, they came up with a plan to make the most of the existing bungalow — upstairs and downstairs — and add a swimming pool and pool house extension.
Louise says they bought the property after Lou saw the potential to develop the downstairs, where the house is propped up on a lava flow.
"Lou really wanted a man cave and when he walked down here and saw what was under the house, that was it," says Louise.
Now that unformed space has been turned into an entertainment room with screen, sound system and fully-kitted-out bar with beer taps. Part of the lava flow sits in one corner of the room.
"He wanted to keep that as a grandstand, and kids love climbing around on it like Gollum on the rocks," says Louise.
"We've rented the house out at times and we've had Mick Fleetwood and Jimmy Barnes stay, and I'm sure it was the man cave that they came here for."
It also came in handy when they were renovating, climbing a ladder up to the bathroom when building work was going on.
They renovated the house in 2008, shortly after they bought it, and added the pool house in 2011.
Building another level within the roofline meant they could add a master bedroom with walk-in wardrobe and a luxurious en suite that overlooks the swimming pool. On the other side of the bedroom, a balcony has views out to the Waitakeres.
"Quite often on a Friday evening we will sit up here and have a drink," says Louise.
Previously there had been a small bedroom at the top of some stairs and that was it. Now, that space serves as an office nook on the landing.
On ground level, the front of the house has been kept fairly traditional with a lounge with beamed ceiling, bay window with leadlights and an open fire.
There are two bedrooms and two bathrooms on this level, and a snug with gas fire tucked behind the main open plan living area.
A chunky island/breakfast bar with stainless steel top in the kitchen is an ideal spot to perch for youngsters William and Alice.
From the living space you move out to the patio partially covered by a louvred roof and with an open fire and barbecue.
A glass balustrade shields the swimming pool, which has an artificial grass lawn beside it.
Designed with a raked roof to avoid height-to-boundary issues, the pool house extension has a lounge with kitchenette, bathroom and sunken bedroom. It's dark cladding and simple lines are purposefully in contrast with the original home.
From the pool house, which has a sauna tucked away at its end, you can move down to the garage and lower level, which also has another bedroom and bathroom.
Louise says they have "absolutely loved living here" but they are taking on another project in Grange Rd with the help, again, of Andrew Greenslade.
"The good thing is we can take all we have learned here and put it into the new house."