Richard Keen says the locals call this spot "villa corner".
There used to be the one historic villa but Richard, who builds and renovates houses, moved that one forward and built two more.
The former financier and corporate lawyer, who decided the corporate life was not for him, says one of the villas sold for a record price in Warkworth and now the second one is ready for sale.
It's a new build featuring high studs and what Richard calls "view channels" out to the hills and surrounds, with Warkworth Primary School just over the road.
The idea was for the house to integrate into the environment, he says.
"This is quite a historic area. There's seven or eight historic villas within 200 metres of this property.
"This is the old merchant area of Warkworth, so the river is down there, the bush and the town - they would ship goods up the river to the drop off."
While Richard's villa is new, he wanted it to blend in, so it has the appearance of an historic villa but has modern features to make the living easy.
"If you have an easy home to live in, you have an easy life," he says.
There's a long, wide hallway leading past four bedrooms (including the master with en suite and walk-in wardrobe) to the open kitchen, dining and lounge area.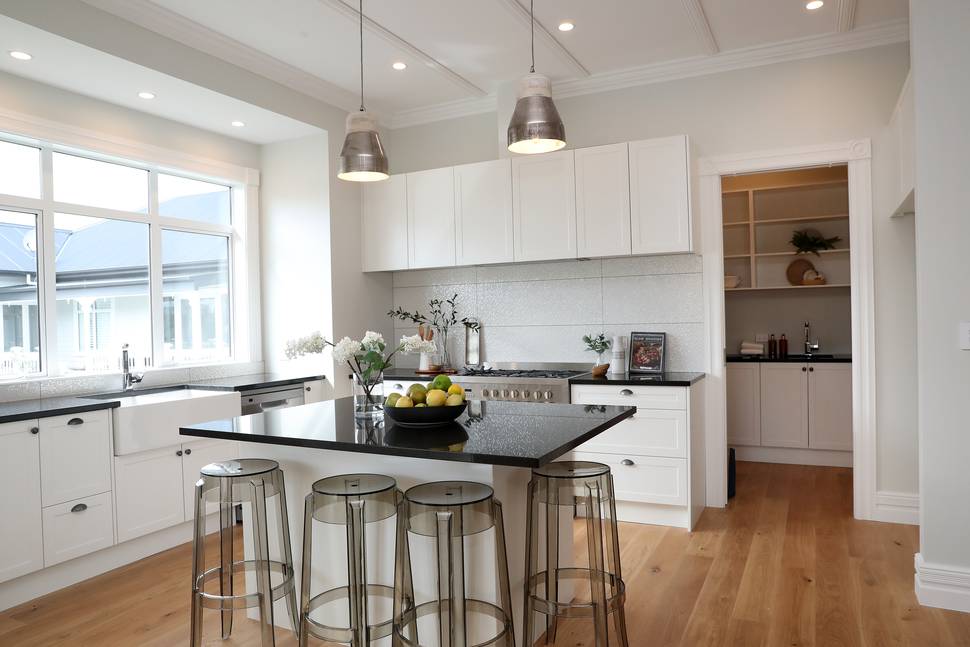 There is also a formal separate lounge with a gas fire.
The kitchen has soft-close doors and there's a big butler's pantry.
In the name of comfort and easy maintenance, Richard made some tweaks rather than going all traditional.
For example, the gas fire means you don't have to worry about wood.
The house also has a great sense of space and height. Richard's theme is to "build it big".
He says the laundry is double size - "Well, because we could" - and even the garage has been given a high stud.
"You don't want to have a 2.4 metre stud because you feel oppressed. You walk into this and you just go 'Ooh, I can stand straight'. With a three metre stud people walk in and go 'Wow'."
The garage also has a pull-down ladder giving access to loads of storage. And, though the driveway and generous turning room is on Kaspar St, the front door is on north-facing Hill St so there is plenty of sun.
The front lawn runs along the side of the house so there is plenty of room for children to kick a ball around.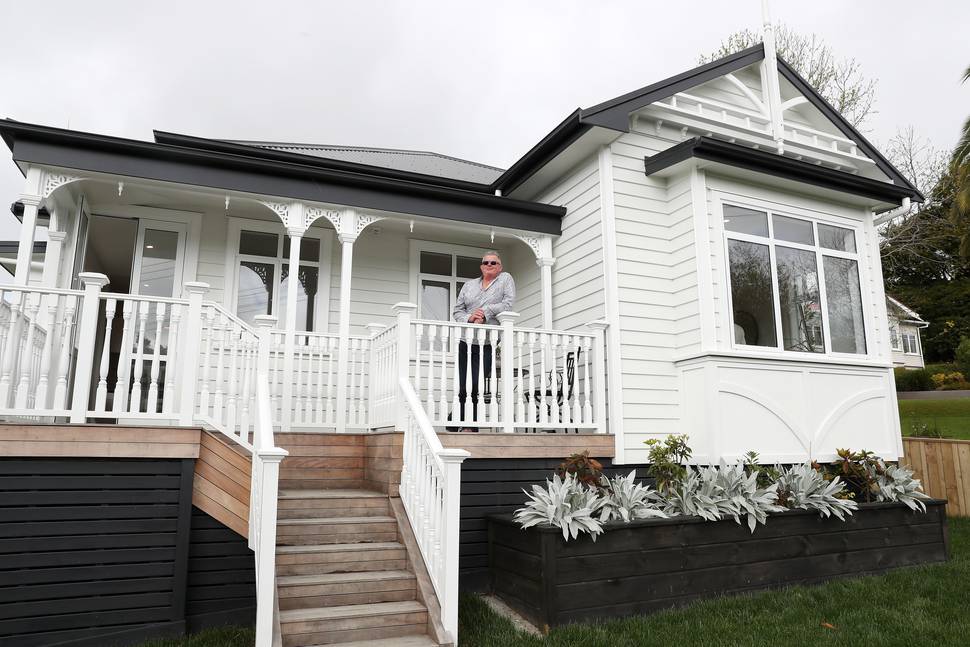 Everything is low maintenance, "so it gives you that flexibility of sport in the weekend or going away to your bach in Langs Beach or Waipu Cove, and it does suit a family because of proximity to schools".
Warkworth, with its great cafe culture, is a wonderful place and there is so much on your doorstep, Richard says.
"I personally think this is better than Coromandel by a long shot. With the new motorway scheduled to finish in 2022, it'll be fantastic."
Richard hopes that whoever buys the house will enjoy the community and appreciate the craftsmanship that has gone into the build: "For me, it was a passion."