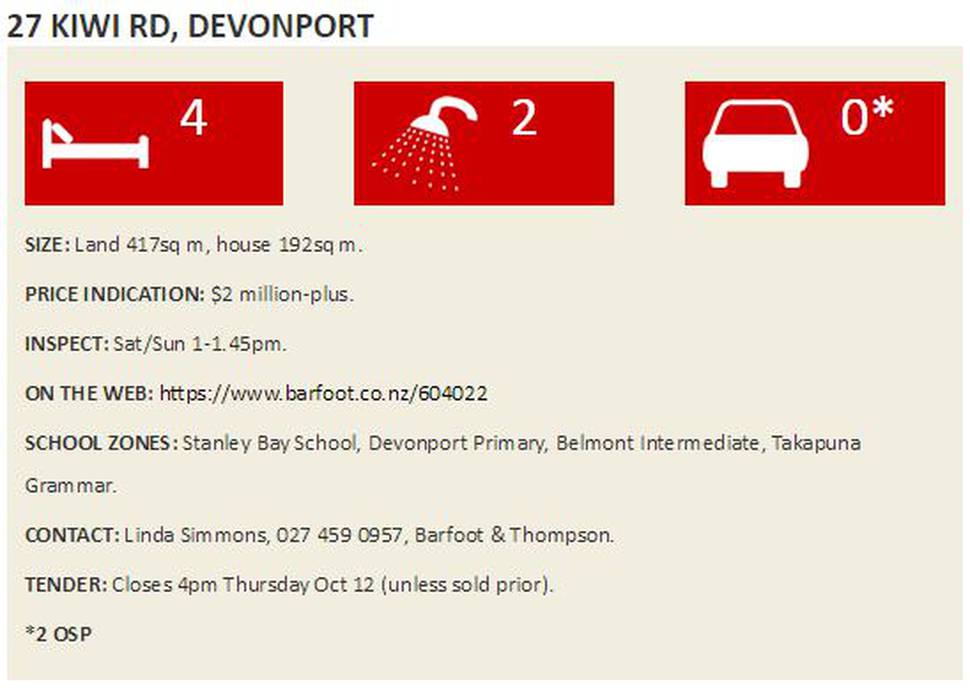 Emma and Ross Parker embarked on their first renovation when they were both only 22 so it's not surprising they've progressed to more involved projects such as totally overhauling this Devonport bungalow.
Emma says: "With time, our renovations have got more major but fortunately we do less of the actual work ourselves.
"Our very first home was a two-up, two-down Victorian terrace in the middle of London, where we did all the kitchen, the bathroom and the tiling ourselves."
Renovating several subsequent homes meant by the time they tackled this archetypal 1927 bungalow they had some definite ideas to put forward to their architect and interior designer.
Emma says: "When we first looked at it we could definitely see the possibilities. The only room we haven't changed much is our daughter's front bedroom and even there we've added a window seat and fitted wardrobe."
Emma is currently retraining in interior design after being an IT project manager.
"We knew we wanted to have a sort of beachy, Hamptons feeling here, which fits well with being in Devonport."
It was a bit of a fluke the English-born couple discovered this suburb four years ago when they left Sydney after 13 years because Ross got a position as CEO of an Auckland-based telecommunications company.
Finding a rental property near here suitable for them and children Olivia (now 11) and Tobey (9) showcased Devonport's charms.
Three years ago they bought this bungalow, its renovation and extension so comprehensive that at its peak they moved out and rented for five months.
Emma says: "Nowadays it's such a welcoming warm, dry home to come home to with ducted central heating. People often see its chocolate box-type traditional bungalow front and think it might be quite small. Then they're surprised to come in and see four bedrooms plus an office and a second living area and a separate laundry."
Original character features that attracted them have been retained, some with contemporary twists such as skylight inserts punctuating the hallway's beamed patterned plaster ceiling.
Emma appreciates the sanctuary-like retreat of their front master suite created from the former lounge-dining room. It has a bay window-seat, a walk-in wardrobe and en suite accented by a feature wall of geometric Italian Mutina Tex tiles.
A different palette of these tiles features in the family bathroom with freestanding stone bath, contemporary chandelier and underfloor heating, as in the en suite.
There are three other bedrooms and the media room's adjustable wall of storage can convert to wardrobing if a fifth bedroom is preferred. An impeccable separate laundry has pull-down stairs to attic storage.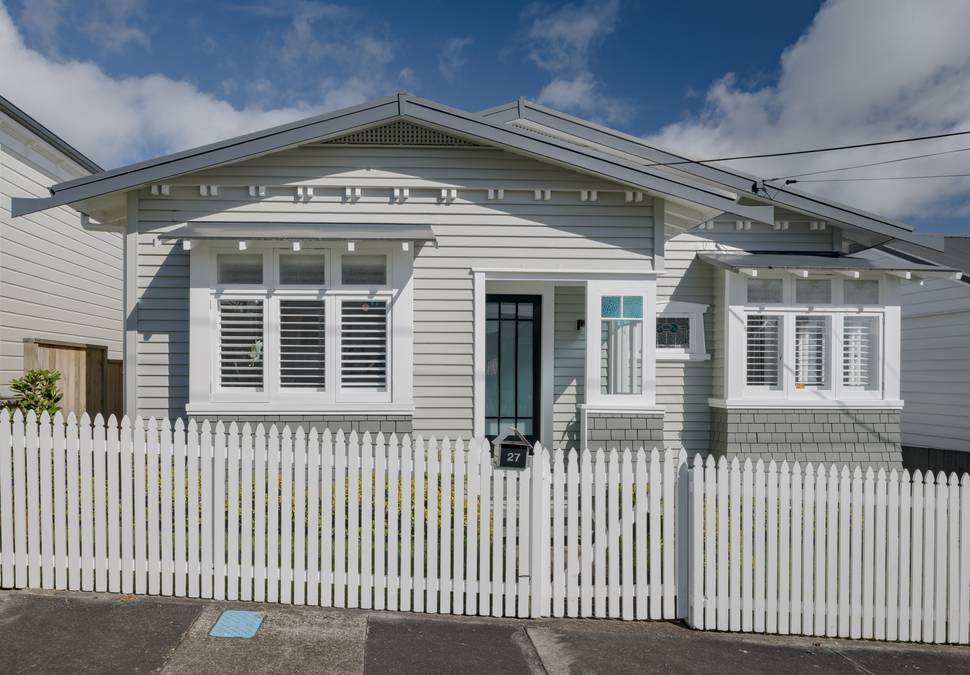 Emma has a study in which she can shut herself off or keep an eye on the family, thanks to a shuttered window. The hallway's grey-washed oak floor steps down into the open-plan rear living expanse under soaring angled ceilings.
"I love that it's large enough to have quite distinct areas. You can sit in the chairs by the gas fireplace and not feel on top of whoever's in the main living area or at the dining room table or in the kitchen."
The kitchen with scullery features two types of stone bench-tops. The rear opens wide to a deck, level lawn and louvre-roofed alfresco dining.
"I like the fact that it feels private out here because although there are houses all around they're situated so you can hardly see them."
The property is about 10 minutes' walk to either Devonport or Stanley Bay ferries into the city.
The family are moving to Melbourne for Ross' new role.