By Robyn Welsh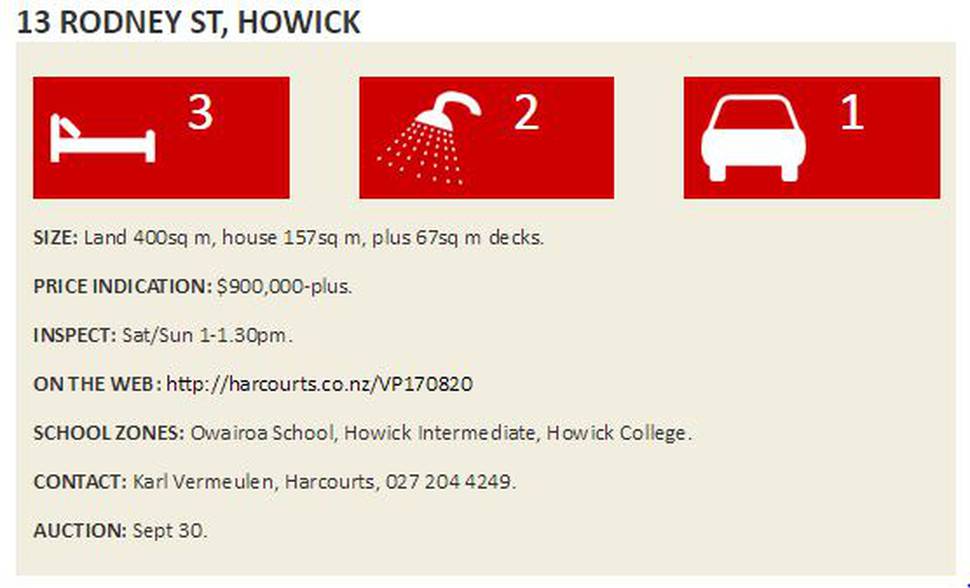 Young builder Logan Felts was flatting near here when his contract painter - who owned 13 Rodney St - walked into his office and asked if he wanted to buy it.
Before he could think to ask the price, Logan found himself walking around the home. Built in 1962, it had seen plenty of life.
"I wasn't even planning to buy a house," he says.
However, Logan agreed to buy it on condition the owner ripped out the top layer of student detritus - the carpet and the curtains - and repainted the interior. Even the rimu floors were showing signs of abuse.
"They were hammered; there were patches and there'd been a lot of high heels. I do like my timber floors but this one did nothing for me. I just wanted to go modern."
It wasn't long after he bought the home that he met and married Emma. Together they have turned their property into a supreme family home for them and their daughter Caitlyn.
The property retains its mono-pitch/rear gable roofline and that is part of its street appeal.
"It's a bit like a revolution really because mono-pitched roofs were popular in the 60s and they're back in fashion," says Logan.
Within the original footprint, they opened up myriad disconnected rooms with unexpected benefits.
"I remember the house being particularly cold because the heat couldn't move around the house," says Emma. "When we knocked those walls down it was instantly warmer."
Throughout the house, they moved, removed and replaced doors, walls and windows. In the bedrooms, they swapped wardrobes around.
In doing so, they made space for a tiled en suite that matches the family bathroom across the hallway.
Their new 30sq m kitchen offers views west across the front deck to the Waitakere Ranges. With its flush white cabinetry and engineered stone island bench, it opens through new bi-fold doors to the new 40sq m rear deck.
When designing the kitchen, Logan decided to install the island bench parallel to the side benches, rather than the front bench, to keep the route clear to the deck and the lounge and formal dining area.
In the basement garage, they've created a second, carpeted lounge, with shelving and cupboards built into the back of the original fireplace, and a separate home office.
Logan has created a hi-spec laundry in the garage with the same glossy tiles as in the kitchen and bathrooms.
During the renovation, the original builder - who is a friend of their nextdoor neighbour - called over to check out the goings on, with positive feedback.