By Deborah Telford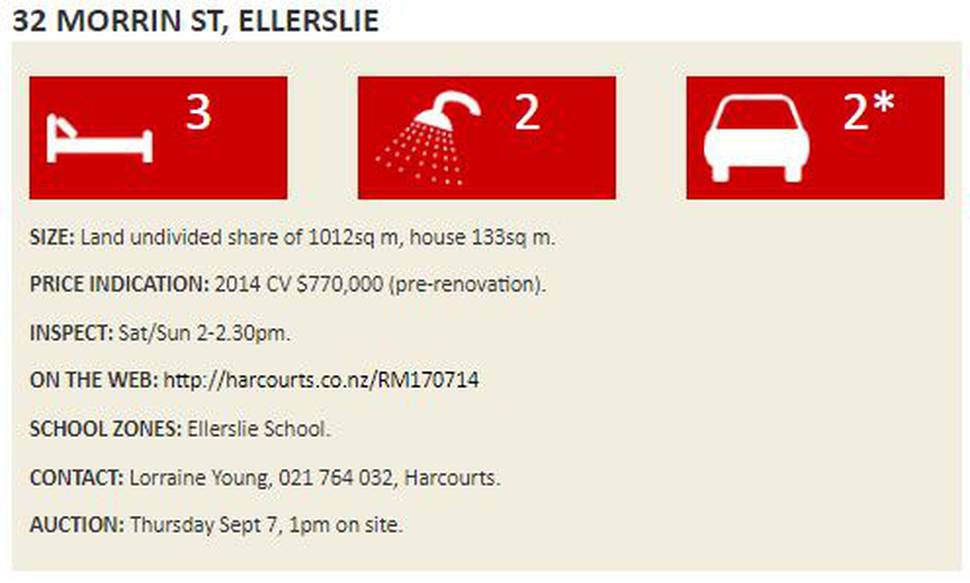 Paying punishing childcare fees and high rents in Sydney motivated Kiwis Nick and Rosslyn Warren to move home in 2015 after they had lived away for five years.
After living in an apartment on Sydney's North Shore, the couple wanted to move to somewhere with a garden when they had their first son, Huxley, now nearly 4.
"But it was going to be astronomically expensive to rent somewhere with a bit of grass so we decided to move to Auckland.
"We also wanted to be closer to our families," says Nick.
The couple already owned this Morrin St house which they bought in 2013 while they were still in Sydney.
"Our family here helped us with the searching. My dad came and walked around the property, took a video and photos with his cellphone and sent them to us."
Their brief was simple. The house had to be within their budget, immediately rentable and one they could later renovate without making major additions.
While tenanting the house for two years, they worked with architect Marc Lithgow of Space Division on a renovation plan and sorted out council consents.
After moving back from Sydney with Huxley, they lived in the three-bedroom 1930s bungalow for just six weeks before beginning an internal makeover.
"The footprint of the house is the same as it was but the inside was stripped back to a shell.
"Only one internal wall is original. Everything else has been moved."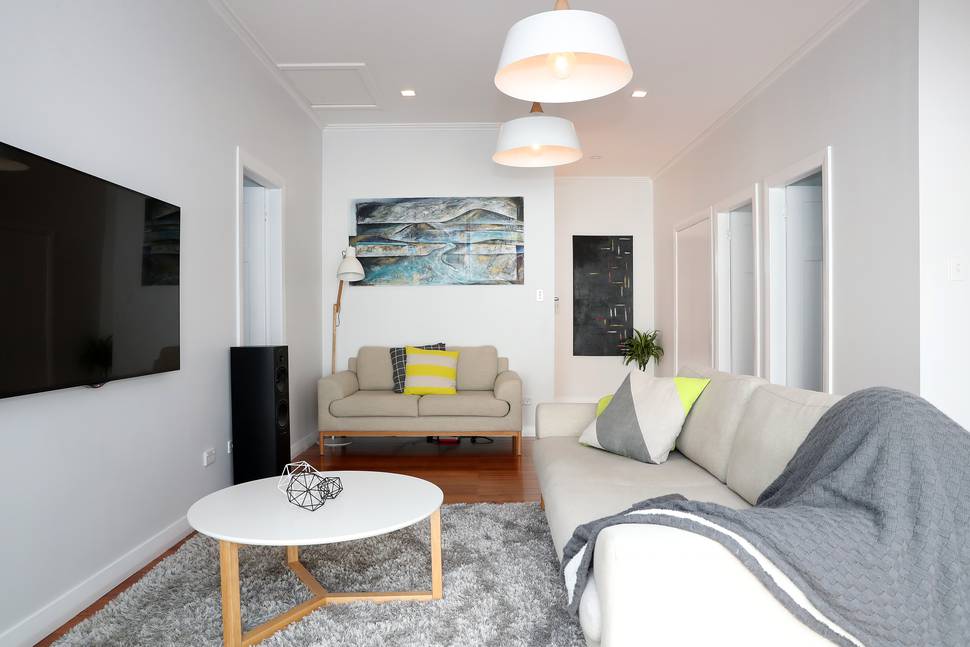 The Warrens moved out for three months while they changed the internal layout to create a second bathroom, a much larger kitchen, dining room and living room and three decent sized bedrooms.
They also added a large wooden deck, which captures the afternoon sun and flows to the west from the kitchen and lounge.
This private entertaining space has attractive battened fencing which screens it from it neighbouring cross-leased properties.
Inside the house, no corners have been cut.
The kitchen and bathrooms have quality appliances, fittings and tiles, including striking large grey-blue glass tiles behind the kitchen benches, wide hob and oven.
Removing an original open fireplace freed up more living area and a semi-open plan dividing wall between the front entrance cum sunroom and lounge creates a sense of space.
Parts of the house have been repiled and it has also been completely re-roofed recently with colour steel.
As well as having a level section, the house includes a double carport at the front and a decent sized front lawn where children can play.
Having the Ellerslie Train Station and the Greenlane motorway on-ramp just a few minutes away has made commuting a breeze for Nick and Rosslyn, who work in Manukau and the central city.
The small, friendly pre-school which Huxley and 1-year-old Oswald attend has also been a bonus.
"We have found living in Ellerslie remarkably central.
"We also love our neighbours who are incredibly friendly and have mostly lived in the area for a long time."
Nick says that since they moved in, Ellerslie's shops have begun catering much more for young professionals and families.
He will miss his early evening jogs around Ellerslie Race Course and the family will miss the friendliness of the locals.
But he and Rosslyn have bought a bigger house in Kohimarama to cater for their growing family.