There are the Anna Wintours and Michelle Obamas of the world who get up at 5am to play tennis or pound the treadmill. And then there are the rest of us, who book a gym class at the beginning of the week only to cancel it two hours beforehand because we've had a tough day and would rather have a glass of wine.
The idea of spending a whole hour sweating it out on a spin bike isn't everyone's idea of switching off, according to Daily Telegraph.
Fortunately, science has declared that short bursts of exercise can be just as good for us as traditional longer classes.
Last year, in a study by McMaster University in Ontario, Canada, scientists found that 60 seconds (you read that right: 60 seconds) of intense exercise three times a week was as beneficial as 45 minutes of moderate exercise.
While plenty of gyms are now offering shorter classes that you can squeeze into your lunch hour, there's still the battle of physically getting to the gym.
In a convenience-driven world, it was only a matter of time before someone came up with an easier way of slotting exercise into your life. And this spring, there are plenty of time-saving options...
THE ONLINE COACH
Streaming an exercise class isn't anything new - Natalie Portman used to take online lessons with Ballet Beautiful while she was training for Black Swan in 2010 - but you rarely get the same level of support that you might with a personal trainer.
Enter The Model Method Online, an eight-week programme that guides you through improving your fitness levels and ways of eating.
"We all have less and less spare time in our days, as we juggle careers, families, social-media binges and attempted hobbies. For many, exercise falls to the bottom of that list as group workouts tend to be at least 60 minutes - plus the time taken to travel there and back, shower etc," says Hollie Grant.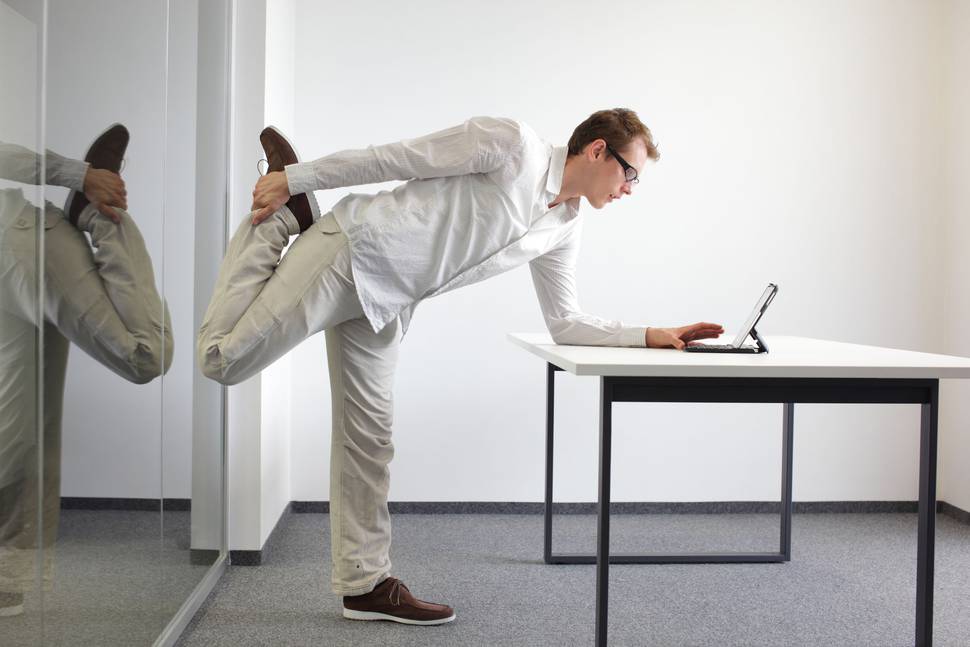 "I designed The Model Method Online videos to alternate between 30-minute and 15-minute workouts, which can be carried out anywhere, at any time, with no equipment needed."
The workouts are a mixture of high-intensity interval training (HIIT), Pilates and stretching. And, while you receive weekly emails from the team checking up on you and are encouraged to follow a day-by-day plan of exercise videos, you can dip in and out, depending on your schedule.
There is one thing that Grant is determined to instil in her clients with this package: "This is not a weight-loss plan. Although many clients do notice changes in their body shape, the aim is to free women from the shackles of body dissatisfaction and the cycle of dieting. If weight loss is your primary motivation, then this plan probably isn't for you," says Grant.
"Conversely, if you want to have a healthier appreciation of your body, boost your fitness, educate yourself and create a more mindful and calmer outlook, then this is the plan for you."
THE UBER TRAINER
If you prefer to work out with a trainer but want a bit more flexibility, it might be worth downloading TruBe.
Essentially it's like Uber but for your personal trainer, and allows you to work out whenever and wherever you like.
"On choosing a time and location, whether that be at home, in the office, at the park or in one of our partner studios, you are matched with a personal trainer who will deliver a signature high-performance workout tailored to your individual interests and needs," explains TruBe founder Daria Kantor.
It's not just personal-training sessions either: boxing, yoga and Pilates are also available. And you could bring a friend and split the cost. All of the trainers have been vetted, and while TruBe has launched in London, there are plans to roll it out across the UK's major cities next year.
THE AT-HOME WORKOUT
And for those who just want to dip their toe into exercising, we asked personal trainer Toby Huntington-Whiteley to devise an easy-to-follow, full-body routine that you can do wherever, whenever you want...
1 minute of skipping, followed by 45 seconds of sit-ups, and 1 minute of skipping
1 minute rest
45 seconds of squat-to-lunge (jumping or stepping into the lunge depending on your fitness level), followed by 45 seconds of bear crawl. Repeat for two rounds.
1 minute rest
30 seconds jump and tuck, followed by 30 seconds of push-up with shoulder taps in between. Repeat for three rounds.
1 minute rest
10 reps of sprawl, followed by 15 reps of reverse crunch, and 20 reps mountain climbers.