Heather Bills' family now waits for answers about her fatal overdose at an Auckland hospital while one of the police suspects in a still-open homicide case continues to treat patients.
Bills, 64, died at Middlemore Hospital on January 2, 2013, six weeks after she was badly burned in a fire at her Orakei home.
It was later discovered that she suffered a suspicious and massive hypoglycaemia-related cerebral injury.
Her death was due to an overdose of insulin being "introduced to her body from the outside".
Police suspected three medical workers of administering the fatal dose to Bills on the night of December 26-27, 2012.
The inquest was told two were healthcare assistants, Sharon Connors and Nirmala Salim. One was a nurse who has interim name suppression.
Connors worked as a nurse at Middlemore Hospital for 10 years and became a part-time healthcare assistant in 2010, while Salim has performed the same role at Middlemore for more than eight years.
A coroner's inquest has been held during the past two weeks in the Auckland District Court to determine the source of the insulin.
Bills had been pulled from the house fire during the evening of November 22, 2012, when neighbours braved the inferno to rescue her from an upstairs room of her home. The fire was deliberately lit and she suffered burns to 35 per cent of her body.
While in hospital, Bills displayed suicidal thoughts and offered nurses cash to help her die.
She was then treated at the National Burns Centre and intensive care (ICU) as her condition improved at Middlemore.
But Bills' health rapidly deteriorated on the night of December 26-27, confusing doctors who were "inattentionally blind" to the insulin killing her.
The nurse denies administering any insulin to Bills, however, her evidence directly contradicts the testimony of Connors, who was Bills' watch from 7pm to 11pm on Boxing Day.
The pair are at odds as to the alarms sounding from Bills' monitoring machines and the care given to her.
The nurse has said Connors "seemed oblivious" to the situation, but the healthcare assistant told the court there was no cause for concern.
When fellow heathcare assistant Salim took over from Connors at 11pm she raised the alarm, worried about Bills' heart rate which had spiked to 145 beats per minute.
The nurse was called and entered Bills' room shortly after.
But the 64-year-old's condition became critical after midnight, with more doctors and an emergency team called to help.
It was also during this time that the nurse claims she conducted a blood sugar test with a glucometer, without the direction of a doctor.
She said she performed the test about 1.40am because Bills "seemed like she had a low blood sugar" based on her symptoms.
And according to the nurse, the test came back normal, with a blood sugar reading of 6.4 mmol/L - well within the healthy range on four to 11.
Dr Lit Son Yoong told the inquest that he recalled asking for Bills' blood sugar levels and was told it was "fine" by a staff nurse.
"We therefore concluded that she was not suffering a hypoglycaemic episode or a hypotensive," he said, as doctors instead focused on Bills' breathing problems.
Blood tests were also conducted by the team about the same time.
But when the results came back it showed a clear discrepancy to the nurse's bedside test.
Bills' blood sugar levels were critically low and doctors realised it was the reason for the "catastrophic decline".
Sadly the delayed diagnoses proved fatal.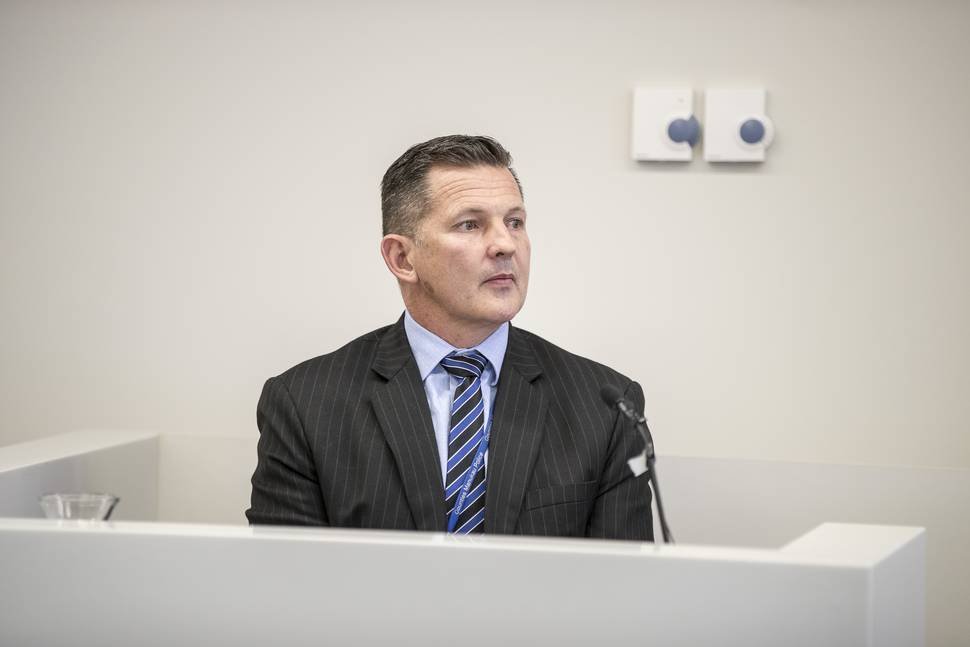 Registered nurse Vinitha Varghese was tasked with the calibration of the glucometers in the burns unit and said there has never been more than three glucometers in use.
Police tested all three.
Despite more than 400 of the most recent readings being able to be displayed on the glucometers, none showed the nurse's test.
The nurse also denied ever speaking with Bills about suicide.
Questions, however, were also raised about her swipe card activity.
The nurse's security access card showed her entering a drugs room containing insulin a little more than three hours before Bills became seriously ill.
However, there was no entry in the hospital's electronic records showing she removing any drugs.
She was also supposed to be in Bills' room at the time looking after the patient while Connors was on a break.
When questioned, the nurse couldn't recall why she left Bills alone and what it was she got from the drugs room.
Nurses and assistants have access to the room for items such as dressings, which do not require an electronic record.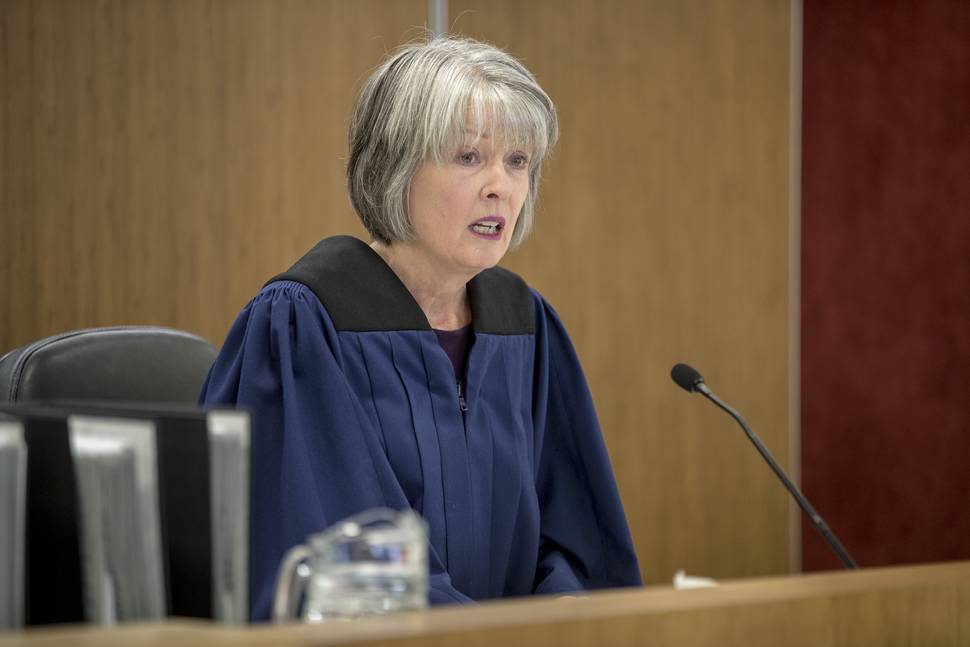 Investigating officer Detective Senior Sergeant Ross Stephen Ellwood said Bills' death was the first and only one of its kind in New Zealand.
"I have my own view as to whether [Bills] was injected or not, but my view is not important, it's what I can prove in court," he said.
"I think she was injected. We're looking at someone working in a hospital, potentially causing the death of a patient, and we can't have that," he told the court.
Michelle Maher, Bills' daughter, said her mum had suffered a long and difficult mental illness, and had a long road to recovery after the fire.
"But my mum was alive," she said. "Her low blood sugar test results were missed by the medical team on two separate occasions before finally being noticed over five hours from onset of symptoms and three hours after the alarm was first raised by nursing staff.
"I sat bedside as my mum trembled, groaned and gasped to her death over three traumatic days," she said.
She said her mum did not deserve to die in hospital in the way she did and her family deserve the right to know the causes and circumstances surrounding her death.
Chief coroner Judge Deborah Marshall reserved her findings. "This may take some time," she said.
- Additional reporting NZN
WHERE TO GET HELP:
If you are worried about your or someone else's mental health, the best place to get help is your GP or local mental health provider. However, if you or someone else is in danger or endangering others, call police immediately on 111.
OR IF YOU NEED TO TALK TO SOMEONE ELSE:
• LIFELINE: 0800 543 354 (available 24/7)
• SUICIDE CRISIS HELPLINE: 0508 828 865 (0508 TAUTOKO) (available 24/7)
• YOUTHLINE: 0800 376 633
• NEED TO TALK? Free call or text 1737 (available 24/7)
• KIDSLINE: 0800 543 754 (available 24/7)
• WHATSUP: 0800 942 8787 (1pm to 11pm)
• DEPRESSION HELPLINE: 0800 111 757