Water going black in Napier.
Napier City Council has issued an apology after it received 125-complaints due to widespread discolouration of domestic tap water.
Many Napier residents then took to social media at the weekend following the discovery of brown-black water flowing into baths, showers and sinks.
Tamatea resident Tania Arnold said they occasionally get dirt in their water, which clears after flushing the taps, but this time it was just relentless.
"It just kept coming."
She said after turning the tap of, there was black sediment left in the bottom of the bath.
They would now be looking at forking out for a filter, with Arnold claiming she felt sorry for those who could not afford one, especially as only a few years ago no one in Hawke's Bay had to consider it.
Council confirmed it had received 125 complaints about the issue. .
Resident Chris Baylis said she would not let her granddaughter have a bath in what came out of their taps.
"We used bottled water to clean our teeth."
She said it was still a problem when they went to bed.
"We probably had several hours of it, and it was still dirty when we went to bed, but this morning it was clear again."
Another resident, Derryn Fitness , started a petition saying she wanted to see something done about the issue.
"Something really does need to be done."
"Let's try and get some action as a community."
It had received almost 600 signatures by Monday afternoon.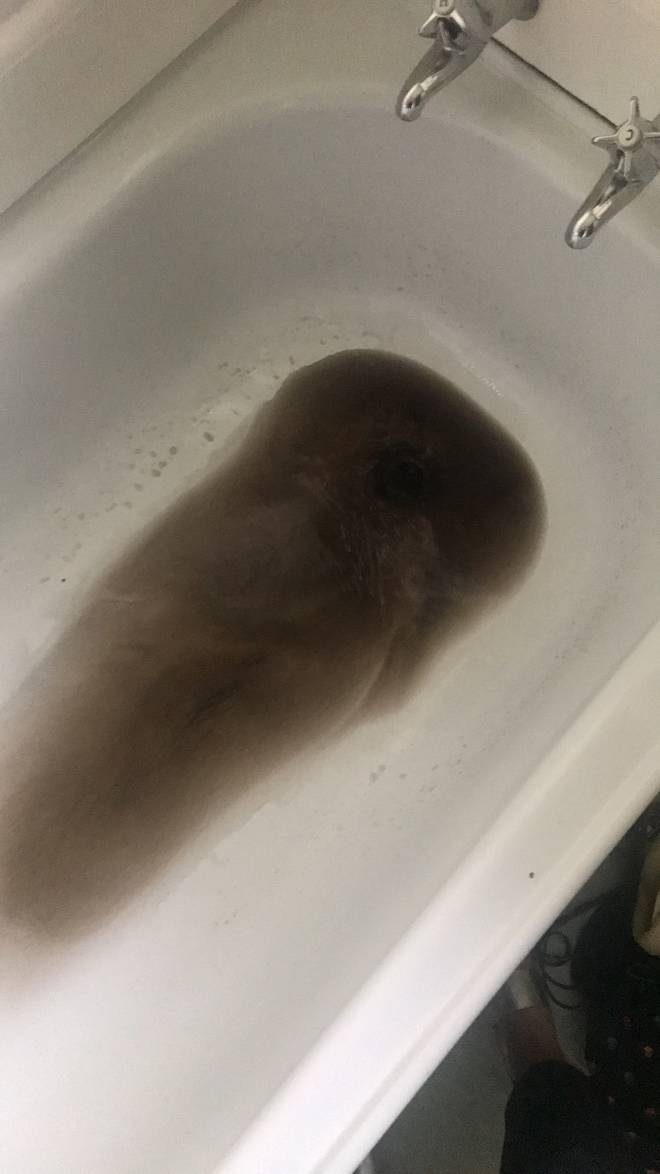 A spokesperson for council apologised via social media and said the issue had been caused by a scheduled cleaning of the water mains.
He said if any residents did experience water discolouration, to run the outdoor tap for 20 minutes.
"It would be great if you can direct this water into gardens, so it won't go to waste."
"If the problem persists, call our service centre on 06 835 7579. We'll get a crew out as quickly as possible to help fix the situation."
A Tamatea resident, who did not wish to be identified, said he had run his taps for 45 minutes before it cleared.
"It's disgusting. You can't drink it, it came out the colour of black coffee."
Kere Ponama said her son had become sick after coming in contact with the water.
"The only tap water he was in contact with was a 2 litre Raro accidentally made with the tap water and a bath and shower. But since then he went down pretty fast, and hasn't been well."
"It's not right that we cannot drink water without buying it, installing a filtration system or travel to the free water taps."