A veteran of the D-Day landings and a witness to the 1950s nuclear bomb tests at Christmas Island have become just the ninth and tenth recipients of Napier's rarest civic honour.
A crowd of family, friends, and former colleagues on Thursday night were at the Napier Conference Centre to see well-known Napier architect Guy Natusch and RSA stalwart John Purcell honoured with the Napier Citizens Civic Award for Meritorious Contribution to the Community.
Natusch is a third generation architect who has designed many Napier buildings, including the Red Cross Hall, War Memorial Hall and the Wool Exchange.
He has also spent more than 50 years volunteering for Heritage NZ and the Historic Places Trust, both locally and nationally.
He was recognised for his efforts to maintain Napier's Art Deco identity, and has helped save many historically significant buildings in the Napier CBD, including the Central Fire Station which he transformed into the Deco design centre.
Prior to completing his architectural degree at Auckland University, Natusch was seconded to the Royal Navy during World War II.
He was awarded a Distinguished Service Cross for his involvement in the D-Day flotilla aboard HMS Stayner, protecting the western flank of the armada from German e-boats (fast attack craft).
Purcell has been a community volunteer for more than three decades.
Of Ngati Kahungunu descent, he served for many years in the Royal New Zealand Navy, during which time he witnessed the British nuclear bomb testing off Christmas Island in 1957 and 1958, serving aboard HMNZS Pukaki.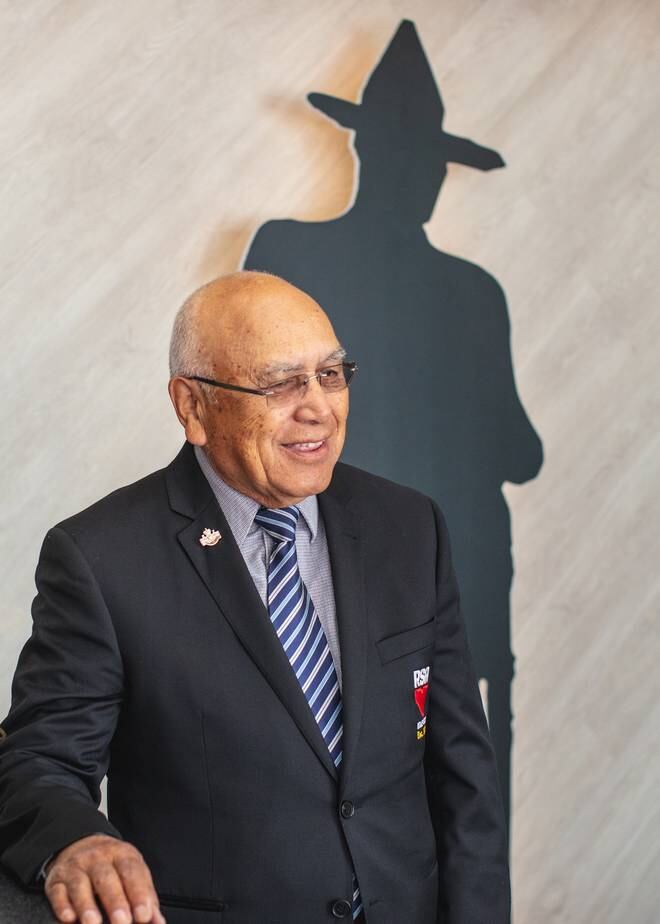 Upon leaving the Navy, he joined the Department of Corrections, becoming Superintendent of the old Napier Prison and then the first Superintendent of Mangaroa Prison.
A member of the Returned Services Association (RSA) for more than 52 years, and President of the Napier RSA for 12, he is one of Napier's longest serving presidents in its 100-year history.
Presenting the awards on Thursday, Napier Mayor Bill Dalton pointed out there had only been eight previous recipients of the award, since they were established in 1977.
"These awards are not given out lightly, in fact the last time an award was given out was in 2012.
"They recognise those who have given outstanding service to the city and whose efforts have had a major impact on the city, but whose contributions may not fit the criteria for Citizens' Civic Awards, which are primarily for exceptional voluntary service."