After receiving a top bravery award recognising his heroic actions in trying to rescue two people while off duty, Napier's Scott Quate celebrated with a family trip to Starbucks.
Senior Constable Quate was in Wellington on Wednesday honoured with the Police Association's bravery award for his "outstanding courage".
Police Association president Chris Cahill said the award recognised Quate's actions on August 19, 2017, when he was off duty, driving with his partner and baby to Cambridge.
"When approaching the Fergusson Bridge, spanning the Waikato River, traffic had come to a standstill.
"Below, a man was in the water screaming for help. Nearby, an unconscious woman was floating face-up. The pair had crashed through a barrier and into the fast-flowing river.
"Without hesitation, Scott scrambled down a steep, 10-metre slope, then fully clothed, waded into the freezing current, quickly finding himself in deep water. Carried about 10 metres downstream towards the people in the water, he managed to grab a low-hanging branch and reach out to grab and pull the woman to him. The man was close behind.
"Stranded in the torrent Scott worked to keep himself and the unconscious woman clear of the water while trying to calm the man, who was clinging to the woman fatigued and distressed. A tow rope was finally lowered to him. He secured it around the woman and all three were dragged to shallow water, where Scott immediately began CPR on the woman.
The police investigation team noted that the rescued man, in his mid-60s would almost certainly have died in the freezing and turbulent waters if not for Scott's actions.
"Such valour and determination, done without thought for his own safety, is why Scott is the recipient of this year's Police Association bravery award."
The award is the highest honour the Police Association can bestow on its members.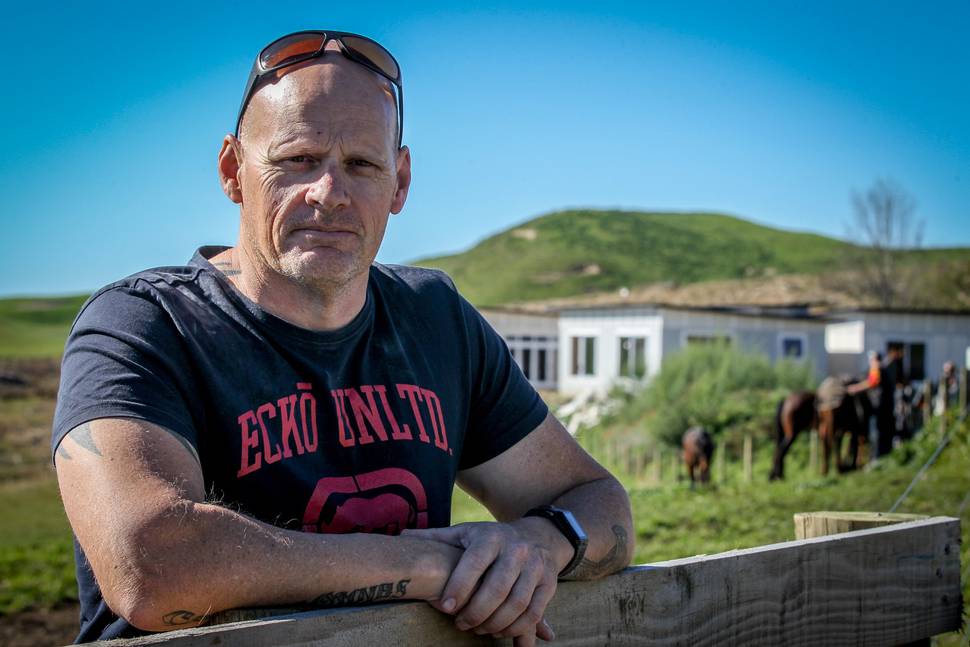 Speaking to Hawke's Bay Today, from Wellington Quate said he was "very humbled" to receive the award.
"It hasn't really sunk in yet. The ceremony happened very quickly, I had a cup of coffee with everyone and got changed back into my civvies and I'm back on the street with the family.
"It's just nice to have been nominated by my colleagues, it wasn't expected."
He praised the level-headedness shown on the day by his partner, who kept an eye on their baby.

The woman rescued died two days later. The man involved rang Quate to thank him from hospital.
Based in Napier, Quate works as a road policing officer.