A gunman is among the 'multiple fatalities' after a mass shooting broke out at an online gaming tournament in Florida that was partially captured on a horrifying livestream.
Local media are reporting that four people are dead and 11 have been injured in the shooting at the Jacksonville Landing complex in Jacksonville on Sunday afternoon.
The Jax Sheriff's Office confirmed there were multiple fatalities and injuries and said one suspect was dead at the scene. It is unclear if there are any other suspects.
The shooting broke out during the Madden NFL online gaming tournament, which was being hosted in a game room inside the Chicago Pizza restaurant.
Witnesses have said the shooter was a player who had just lost in the tournament. One witness told CNN he saw the gunman shoot multiple people before killing himself.
The Jax Sheriff's Office said they were finding people hiding in the area and urged people to remain calm, as they warned others to stay far away from the Jacksonville Landing.
'We are finding many people hiding in locked areas at The Landing,' they tweeted.
'We ask you to stay calm, stay where you are hiding. SWAT is doing a methodical search inside The Landing.
'We will get to you. Please don't come running out.'

Horrifying livestream audio from the tournament captured the screams of players as the gunfire erupted while two young men were playing in the championship series.
The commentators could be heard going silent as the first gunshots were fired and people began screaming.
The stream then cut out and a message appeared saying 'controller disconnected'.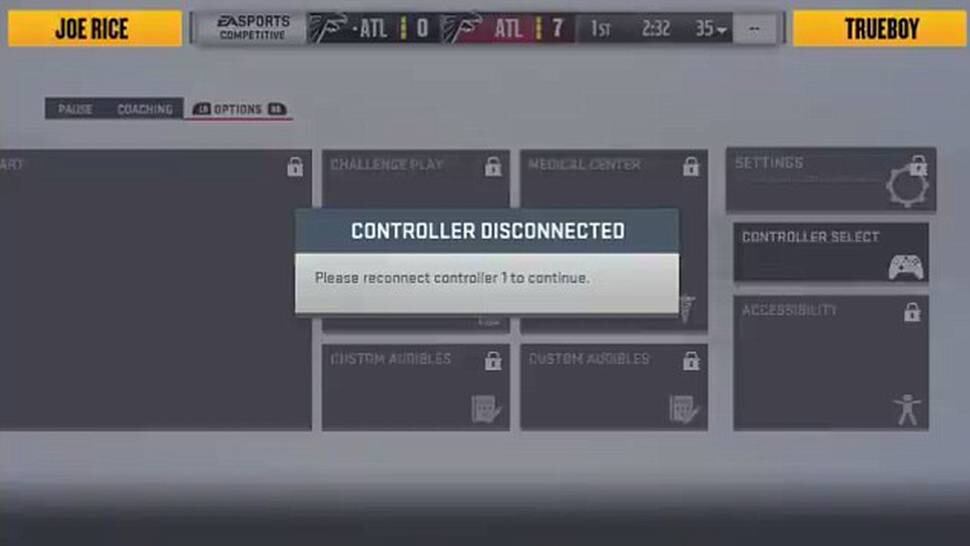 One of the gamers, Drini Gjoka, revealed his horror after he was shot in the hand and ran for his life.
'The tourney just got shot up. I'm leaving and never coming back. I am literally so lucky. The bullet hit my thumb. Worst day of my life,' he tweeted.
'I will never take anything for granted ever again. Life can be cut short in a second.'
One gamer, Larry Legend, was shot three times in his chest and hand. His mother tweeted: 'My son was shot 3 times please keep him in your prayers'.
'@oLARRY2K was shot in chest and hand I was with him. I have his bag and phone. Plz retweet this to notify 2k community. He is at Florida Shands hospital. didn't look life threatening to me but injured bad. I love you bro,' fellow gamer BUCTILLIDIE tweeted.
Another witness, Ryan Alemon, told CNN he hid in the bathroom for about 10 minutes before fleeing the bar when he was certain the shooting was over.
'Everyone was running, they were dropping because they were getting shot. I heard yelling, I heard 'Help me, I'm shot',' he said.
Multiple emergency crews were spotted on the scene and authorities said several victims had been transported to hospital.

The Jacksonville Landing is an entertainment complex along the St Johns River, which includes restaurants and an indoor shopping mall.