Dannevirke's May Clemens reckoned last Friday was "just an ordinary day". But it was far from that.
Mrs Clemens, a resident at Rahiri Care Home, was celebrating her 100th birthday, putting herself into the history books as the oldest surviving widow of a World War I veteran in New Zealand.
"It's nothing whatsoever. Just another day," she told the Dannevirke News.
But family and friends were determined to make sure Mrs Clemens' 100th was anything but ordinary, with celebrations running over two days.
And although she's seen a lot in her 100 years, Mrs Clemens is still keen to embrace the latest technology, having FaceTimed, via a tablet, with her granddaughter Felicity in Vancouver, Canada, on Friday morning.
Tina Broad, manager at Rahiri, said Mrs Clemens didn't look a day over 65.
"Act like a queen today, this is your moment," she said.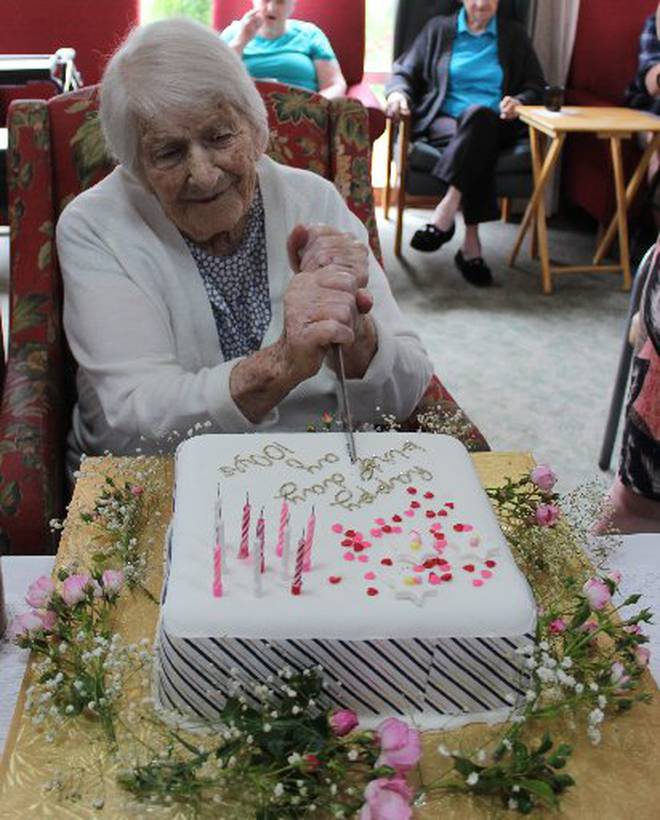 Eldest son Herb said it was a very special moment for the Clemens family.
On Saturday afternoon more than 70 family and friends from around New Zealand and Australia gathered at Rahiri to share more special moments with Mrs Clemens.
"I'm very much in awe of what you've given this district as a pioneer," Tararua District mayor Tracey Collis said.
"This is the 125th anniversary of the women's suffragette movement and I want you to be part of that in some way."
Recognising Mrs Clemens' special place in history, Denis Tatere of the Dannevirke and Districts RSA presented her with a special plaque, and her granddaughter Victoria Meikle pinned a unique poppy on her chest.
Paddy Driver, president of the local RSA, said Mr Clemens came home from World War I wounded.
"He was a hero," he said.
Mrs Clemens' children, Herb, Lil, Bill and Colin, acknowledged the special woman their mother was.
"Dad died when I was three and mum raised me," Colin said.
"It's fantastic you've made it to 100."
Eldest son Herb said it was a wonderful occasion.
"Like the Queen, you seem to have been around forever. And like the Queen you've always enjoyed the love and respect of all those who have known you," he said.
"As children we grew up in a loving family home. You have always been the stable presence in our lives and you always gave a friendly ear to all who needed it."
One birthday present was very special for Mrs Clemens who loves cricket - a miniature bat signed by all the party guests.