If you can dream it, you can do it and for two Dannevirke entrepreneurs, their dreams are becoming reality.
Stephanie Buckeridge and Rachael Farrell are two of six finalists in this year's Innovate competition. It helps people turn ideas into reality, while rewarding the winner with a solid business model, an incredible mentor network and $10,000 cash.
Run by BCC (Building Clever Companies), one of several competition sponsors is the Tararua District Council, which has, through the Tararua Business Network, encouraged people with an idea or those who can fix problems, to enter Innovate to help turn their idea into hard cash and a viable business.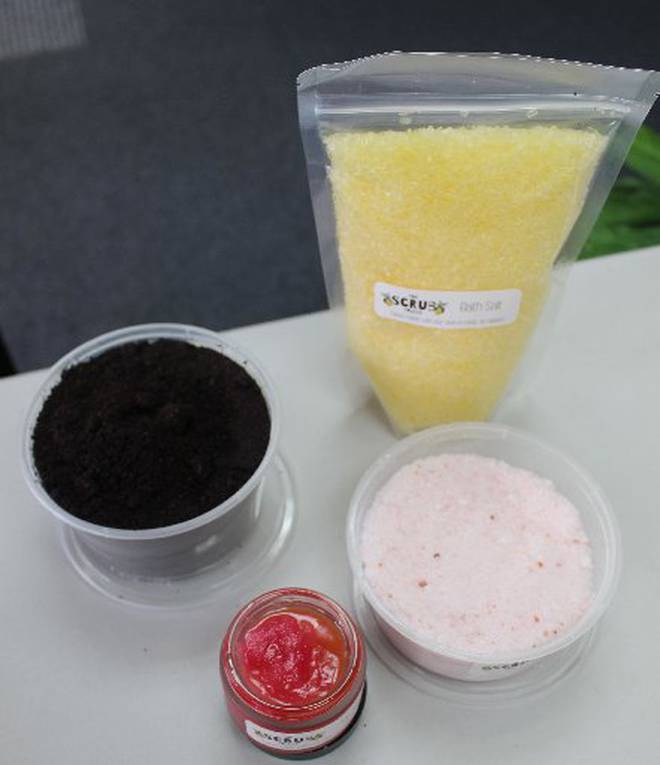 Tararua District Mayor Tracey Collis was thrilled two of the six finalists were from our district.
"The Innovate competition covers a huge area and it's awesome to have two finalists. It gives me great confidence in our future."
One of this year's finalists is Stephanie Buckeridge, whose business is Scrub Collab.
"It's about a collaborative approach to beauty, nature and affordability," Stephanie said.
"I wanted to own my own business, do something a little bit risky and inspiring with the spare time I had.
"Now I have no spare time and a whole range of products I make from my kitchen."
So what inspired Stephanie?
"I'm not exactly sure what has inspired me but I just wanted to own my own business and be a little creative.
"I love bath salts and that kind of stuff but I hated paying $8 for a bath bomb to wash it down the plug hole.
"So I decided why not do some research and create my own brand. After just two months I was starting to realise there really is quite a demand for these products."
On the same day New World banned micro beads from their shelves, Stephanie saw entries were open for Innovate.
"I knew about the competition as I knew of a few people who had made it to the top 20 in previous years. I filled in the application and then it was a waiting game for six weeks until the top 20 were announced."
But, not only did she make the top 20, she then had to stand up and pitch to the judges.
"I hated the idea of this and wondered whether I would actually be able to do it and not have my nerves take over and leave me extremely embarrassed.
"I used to fail speech at school but I was told my pitch was the top one and it propelled me into the final six. I was crying when those top six were announced."
Since then Stephanie has been spending day and night making her goals happen, working towards creating a bigger and better Scrub Collab with the help of mentor Peter Ellingham.
She also holds down a full-time job and is a committee member on the Dannevirke Chamber of Commerce.
"Life is very hectic. Prior to Innovate this was a hobby, but now orders are coming in from all around New Zealand and I don't know when I last sat down and did nothing."
From making her products for friends, business is now booming.
"I have a scrub for head to toes, along with bath salts, bombs and lip balms, yet I don't have a science cell in me.
"Peter has been brilliant because for me it was a hobby, but he said, 'let's go on steroids', and without Innovate I would have just plodded along."
Working on her product range and packaging Stephanie wants to have the New Zealand answer to Australian brand Frank Body.
"From here anything could happen. In fact you may just see the Scrub Collab on your supermarket or pharmacy shelves in the coming weeks."
Mrs Collis said it's great to see someone as young as Stephanie, 22, working so hard.

"Innovate allows entrepreneurs to capture the expertise of a mentor and challenges their thinking.
"Steph has a great product and is a dynamic young lady, and there's added value for Tararua working with a millennial, and with high level assistance in these early stages of her business, she should fly."
Next week the Dannevirke News will talk to Rachael Farrell, who has established a web-based directory and information service providing practical guidance and care ideas for those coping in the first days after a death.
On November 22, the top five will have five minutes to convince the Innovate judges why they should win.