The Dannevirke Swimming Club sent 16 swimmers to the prestigious Wellington Winter Championship event recently.
Swimmers from the club based in Dannevirke, Palmerston North and Masterton represented the club in style, all achieving their goals.
"Overall, the team managed to amass 88 per cent personal best swims from the 88 individual events entered. This is an impressive result for everyone," coach Lin Tozer said.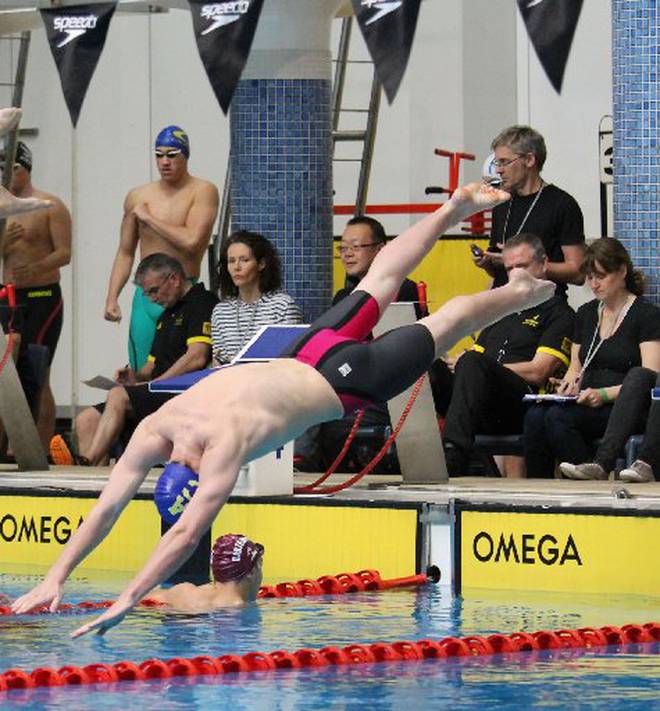 Four swimmers collected medals - Rebecca Mortensen, 9, was the most successful, winning a gold in the 100m butterfly, silver in the 100m backstroke, 100m breaststroke and 50m backstroke; and bronze in the 100m freestyle.
Samuel Dale, 14, based in Masterton, claimed a silver medal in the 200m breaststroke and a bronze in the 100m breaststroke; while Cullen Byrne, 9, won bronze in the 50m and 100m backstroke events; and Tom Brown collected a bronze in his 100m Butterfly - his first regional medal.
Swimmers at this event were also looking to secure qualifying times for upcoming national meets. Cameron Gillespie went under the qualifying times for the 50m, 100m and 200m backstroke as well as the 50m and 100m breaststroke events.
Samuel Dale surprised himself with six qualifying times for the New Zealand Division II competition in March next year and a 50m breaststroke qualifying time for the 2018 National Age Group championships in April.
In the process of achieving these milestones, Dale swam in 11 events and swam 14 personal best times. His 400m freestyle also saw him break his best time at the 200m mark; his 50m freestyle time was bettered inside his 100m freestyle, as was his 50m butterfly inside his 200m individual medley.
"Overall, this was a fabulously successful meet for this young man," Tozer said.
The team included two para swimmers, Hannah van Wijk and Jack Lewington, who train in both Masterton and Palmerston North. "Both exceeded their own expectations in every event," Tozer said.
Lewington, a Chanel College Year 9 student, also competed at the New Zealand Secondary School Championships in Hamilton - his first national event - where he competed in six events across the two and a half days of the competition.
"He again swam 100 per cent personal best times at this event and secured a podium placing in two events, a silver medal in his 200m freestyle and a bronze medal his 100m backstroke events," Tozer said. "Overall this was a very successful meet and a good start to his para swimming career."
Jack trains under the Dannevirke Swimming Club and began training as a para swimmer in late 2016.
Van Wijk and Lewington are also set to compete at the New Zealand Short Course Championships in the first week of October.
Van Wijk has competed at this event before and is looking to improve on the bronze medal she won at last year's event. Van Wijk is the current New Zealand Para Swimming record holder for the 200m backstroke S14. She holds both the short course (25m) and long course (50m) records for this event. One of her goals is to better this record time during this season.
"This was a very successful meet for the club and all the swimmers," Tozer added.