The streets of Napier are buzzing, as passengers from the world's fourth largest cruise now docked at Napier port make their way into town.
After visiting the ports of Auckland, Tauranga and Dunedin, the Royal Caribbean's Ovation of the Seas made its first and only stop in Napier this season at 7am.
Hundreds of onlookers flocked to the hills above Napier this morning to witness the massive vessel glide through choppy seas into port.
Read more:
• Cruise liner brings out the best
• Weather not enough to dampen cruise ship visit
Eighteen decks high, weighing 168,666 tonnes, with capacity for 6500 guests and crew, the ship is the fourth-largest cruise ship in the world. At 348m long, it is said to be longer than Auckland's Sky Tower is tall.
Already Napier CBD is coming alive - the bagipes are out and vintage cars on display as passengers begin making their way into the town.
By 9.30 this morning, a Napier I-Site spokeswoman said they had been inundated with passengers.
"We're really, really busy," she said, "There's a queue out the door."
Many of the vessels nearly 5000 passengers will enjoy the sights on offer in Hawke's Bay today, before returning to the ship for its departure at 5.30 this evening.
This will be good news for the local economy - the ship is said to deliver significant economic benefits at each of her ports of call.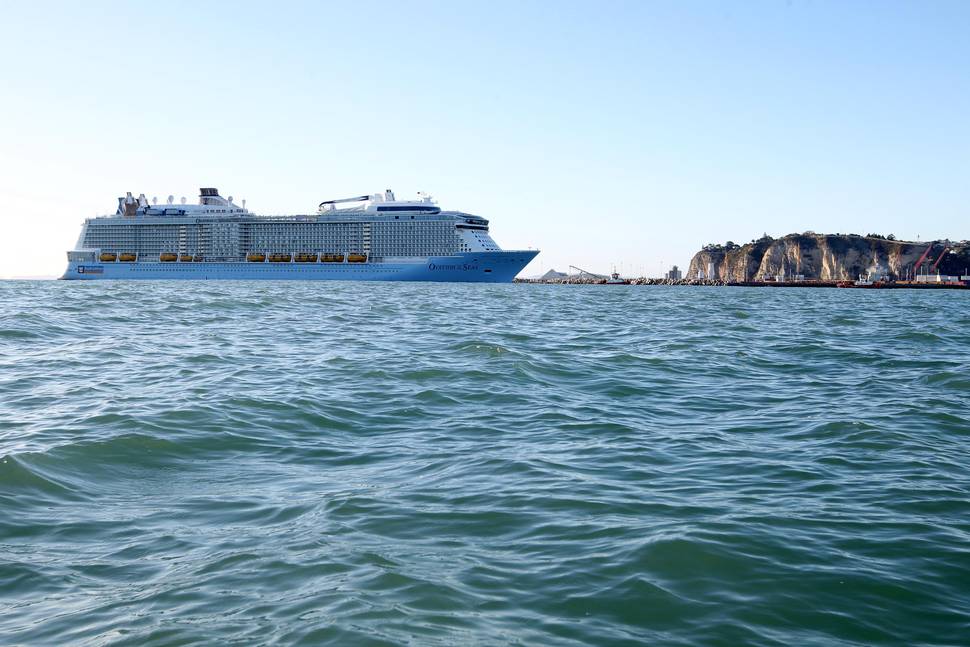 Her visit to Napier was expected to inject more than half-a-million dollars in passenger spending alone, while her maiden New Zealand season was expected to inject more than $9.5 million into the national economy.
This morning the mayors of Hastings and Napier will board the vessel for the key and plaque ceremony - a tradition for the maiden port of call.
The vessel - the largest cruise ship to sail Australasian waters - travelled up the East coast from Wellington overnight.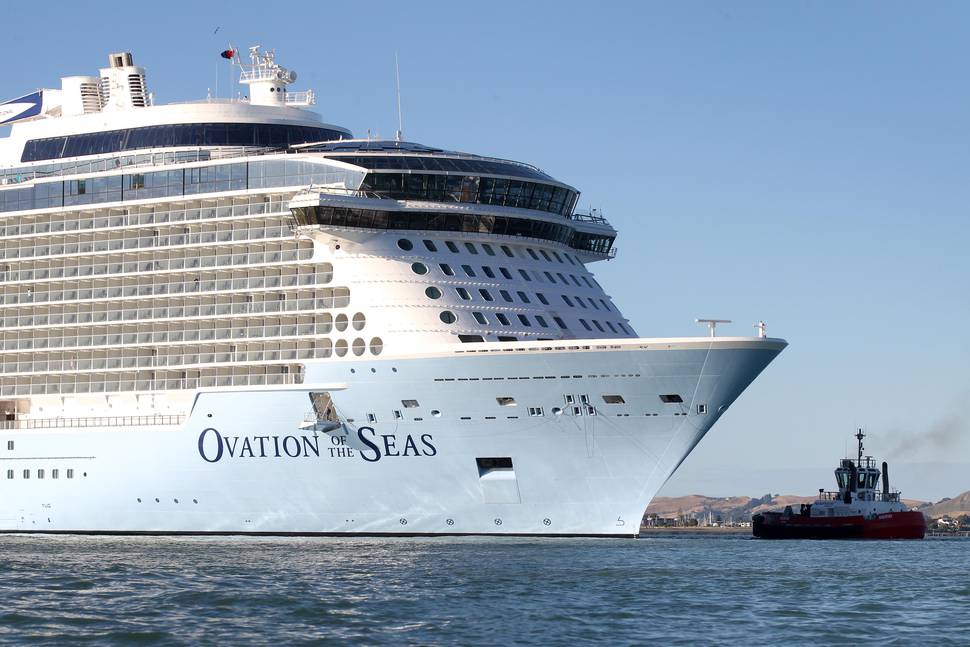 Earlier, an unsettled southwesterly flow building across the North Island caused MetService to issue a gale warning, as winds were expected to reach southerly 35 knots yesterday, with the sea becoming rough and swells rising to 5m offshore.
As expected, the winds eased today and the Ovation of the Seas missed the worst of the weather as it hove into Napier.
The vessel is due to leave Napier at 5.30pm today.