The Hawke's Bay District Health Board has thousands of staff, a half-billion-dollar budget and is responsible for the region's health services. Hawke's Bay Today asked its 15 candidates the same four questions.
LYNLEE AITCHESON-JOHNSON
A previous HBDHB candidate, Candidate Lynlee Aitcheson-Johnson is member to the HBDHB's Maori Relationship Board and also running for Hastings District Council.
Why are you running?
I'm running to give a voice to our most vulnerable families and population, I am manager for Womens refuge Te Whare Whanau Purotu and I am running because the elections have been stepping stones to success.
In 2007 my nomination to HBDHB became the pathway that opened hearts and minds and changed fear and stigma toward people with mental illness into compassion and support for their journey ahead.
I took the pledge to share my story, opening conversations about mental illness ongoing into 2010 and 2013 elections.
I need your vote to build awareness, understanding, and empathy necessary to inspire action, structural change, and the creation of new norms which end stigma and discrimination.
By 2014 I was appointed Advisory Member to the HBDHB Maori Relationship Board, the governance role allowing me to continue to influence for change. I stand for Fluoride Free water.
There is a section of our Hastings community now who are experiencing unexpected side effects to the Chlorination of our drinking water and the same can be said for as many with fluoridation in our drinking water.
There is a proposed new legislation to shift responsibility from the local councils to District Health Boards that are contractually obligated to carry out Ministry of Health policy. This year I know of a recommendation to our HBDHB to fluoridate Hawke's Bay's water supply based on this proposed legislation.
Do you want to have fluoride introduced in Napier? Wairoa? Or Central Hawke's Bay? I have many questions and concerns about HFSA, hydrofluorosilicic acid, commonly known as "fluoride", it is a waste product from the phosphate fertiliser industry it is a recognised neuro toxin.
The American Dental Association warns against fluoridated water being used to make up baby formula. I advocate our Health Board investigates Scotland's Child Smile prevention dental scheme or similar.
What are you bringing to the board table?
I will bring determination and the courage to continue raising issues. I will amplify the voice of others. I will bring 30 years of community service to the Board table. I will bring a business owner's voice, someone who has created and employed 100 jobs in 10 years.
I know what it takes to make a dollar and to get every inch of mileage from that dollar. I bring a love for community engagement and a lifetime of whanau values instilled in me from my parents and hapu and Iwi.
There are less than 300 jobs at the HBDHB earning under the living wage and I want to advocate the HBDHB to be a better employer and use the living wage as the start rate.
I have knowledge, understanding or involvement of the disability sector, the American Field Service, Te Aute college BOT, Kahuranaki marae Trustee, Women's refuge Chairperson (Te Whare Whanau Purotu), offender management in Corrections, Colgate Games team Co Manager and much more.
What is the HBDHB doing wrong?
There is an increasing reported domestic violence in Hawke's Bay, the HBDHB must work closer with organisations that work with our most vulnerable families.
The NZ target for faster cancer treatment is for 85 per cent of patients receiving their first treatment within 62 days of being referred with a high suspicion of cancer.
Hawke's Bay performance is a poor 63 per cent of patients for the same target as at June 2016.
What is the HBDHB doing right?
Many of our women in refuge appreciate the faster access to breast screening for example. Increased immunisations ... HB District Health Board achieves the national target 95per cent of 8-month-old children having their primary course of immunisations.
This highlight the innovative thinking coming out of our Health Board.
ANA APATU
First-time candidate Ana Apatu is the U-Turn Trust's CEO based at Te Aranga Marae in Flaxmere and a former HBDHB senior population-health adviser.
Why are you running?
The time is right to stand for election as a Hawkes Bay District Health Board member. I believe I have the background and experience to be effective in this role.
Hawke's Bay deserves a health system where people are active partners in managing their own treatment and care. I have wonderful support and endorsement from those around me.
What are you bringing to the board table?
I have a longstanding passion for health with a wide range of experience both from senior and national roles such as smokefree to working with communities at grassroots.
With a background as a registered nurse and population health I am a champion for promoting wellbeing.
I have experience in governance positions and am currently the chairperson of Directions Youth Health Centre, chairperson Health Promotion Forum Aotearoa and am a governance member representing U-Turn Trust with Takitimu Ora our local whanau ora collective.
This work entails working as a collective ensuring our young people are in employment, education or training. I am currently employed by the U-Turn Trust as chief executive.
This position provides a fantastic opportunity to work with whanau of Flaxmere at grassroots. My role prior to this was senior population health advisor with the HBDHB. I have held a number of advisory roles over the years.
What is the HBDHB doing wrong?
As a region HB has huge potential to be healthy and prosperous. To achieve this we need leadership which will forge outcome focussed partnerships both within the health sector and externally.
To make a difference we need to ensure health resources reach those that need it the most. I also believe communities must be supported and resourced to be able to drive their own solutions based on their needs.
What is the HBDHB doing right?
The HBDHB is managing within its budget. Over recent times HBDHB has appointed a consumer council. This provides the opportunity for a strong and respected community voice.
This is important when moving a health system towards people being active partners in managing their own treatment and care. It would be a huge honour and privilege to serve the community of Hawke's Bay if elected as a Board member for HBDHB. It is time to make things happen.
KEVIN ATKINSON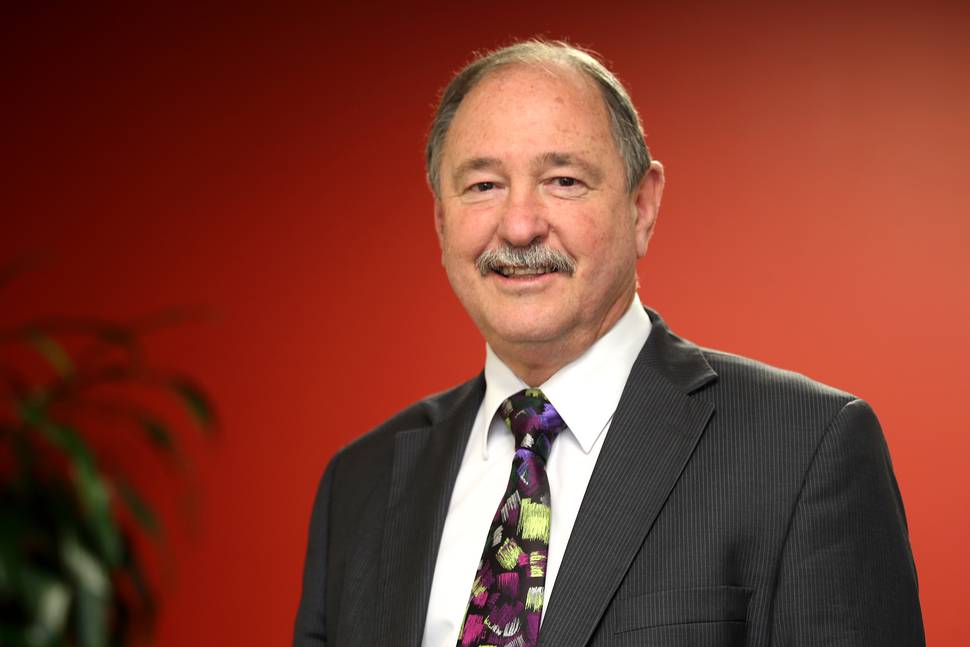 Nominated by both Napier and Hastings mayors, sitting HBDHB chairman Kevin Atkinson is also chairman of Unison Group.
Why are you running?
I have been a committed HBDHB Board member for 16 years and enjoy that role. I have enjoyed a lifetime dedicated to business, community services and sport, and wish to continue this for a further term on the HBDHB.
I wish to ensure the HBDHB is delivering value for money and eliminate unnecessary bureaucracy within. I want to continue increasing the number of Hawke's Bay people receiving elective operations and keep waiting lists within the four-month government guideline.
Improving Maori health outcomes and equity for everyone in our region will have reap huge social dividends.
What are you bringing to the board table?
I have led a strong cohesive and committed HBDHB as chairman for 13 years, proving I can deliver results and prepared to make hard decisions. I can and will work with people from all backgrounds. My door will always be open.
What is the HBDHB doing wrong?
The gains in Maori health outcomes have been below my expectation. The HBDHB needs to find a solution to the shortage of available car parking during the day at the regional hospital site.
What is the HBDHB doing right?
The current board's Transform and Sustain strategy is producing encouraging health improvements in our region and manages its finances well.
Five years of financial surpluses are enabling the board to invest in major capital projects e.g. the seventh operating theatre, a new mental health facility, new renal facilities etc.
Rejecting the national food service proposal, to buy in pre-cooked food, was the right thing to do. Preparing our own hospital and Meals-On-Wheels food in our hospital kitchen ensures quality and keeps jobs in Hawke's Bay.
PETER BUTLER
Retiring Central Hawke's Bay mayor Peter Butler is running for the HBDHB for the first time.
Why are you running?
I have put my hat in the ring because I believe I have some valid questions for the HBDHB and I would love the answers.
Why do the terminally ill have to leave our local Health Centre in their last days and placed in retirement homes? This happened to one of our best friends.
Why does Central Hawke's Bay's second ambulance leave Waipukurau at 8am each day, and then operate out of Hastings and Napier for the day?
If Central Hawke's Bay needs a second ambulance we then have to wait for one to arrive from Hastings or even Dannevirke.
Why does our Hawke's Bay rescue Helicopter have to raise funds to survive.
Why is Cranford Hospice always fighting for funding? One of our best friends was also discharged from Cranford for her last three days. Cranford was not full, so why?
Why are there such long waits at the Emergency Department? We all have horror stories about them.
Why is car parking such a nightmare in the hospital car park? Recently, along with hundreds of others, I was invited as Mayor to the renaming of the Hawke's Bay Fallen Soldiers Memorial Hospital. For parking that day we were all directed to the lawn by the nurses home. ( Most 60 to 70 year old Hawke's Bay males would know where that is!) Is the answer as simple as that?
Why can't the HBDHB work with the Government to have newly qualified doctors work in the rural areas and have their student loans reduced or even abolished? At this present time no doctor in Waipukurau will take on new patients.
Finally, every three months in the quarterly report on all the 20 New Zealand District Health Boards targets, why is it that the HBDHB features near last in four out of the six services?
What are you bringing to the board table?
Having spent the last six years as Mayor of Central Hawke's Bay, I accomplished what I stood for.
In the Central Hawke's Bay District Council's previous term of three years before I was Mayor our own rates increased by over 30 per cent and we were promised more of the same. I and many others had had enough, so on standing for Mayor I was duly elected.
I led a team that brought that increase down to 2.66 per cent average over the next six years. As I was not standing for re-election I decided the HBDHB could need some strong governance, hence me putting my name forward.
What is the HBDHB doing right and what is it doing wrong?
Not being on the HBDHB it is a tough ask on what they are doing right or doing wrong but I assure you all that if I am elected, I am sure I will find out.
DAN DRUZIANIC
Sitting board member Dan Druzianic was appointed to the HBDHB for his financial acumen but was elected three years ago. He is chairman of its Finance, Risk and Audit Committee.
Why are you running?
The HBDHB is the region's largest organisation with approximately 3000 staff and a budget of circa $500 million. Its activities contribute to 11 per cent of Hawke's Bays GDP.
A strong health system is critical to the quality of life of our community now and into the future. I am running because the HBDHB needs a strong team of board members and I currently enjoy being part of a strong team who are working hard to make a difference. It is a huge challenge and there is much work to do.
What do you bring to the board table?
I am managing director of Moore Stephens Markhams Hawkes Bay, a chartered accountancy firm based in Hastings and Havelock North. I have over 20 years business advisory experience.
In addition to financial acumen, I bring considerable experience in governance to the HBDHB board table. I currently sit on the boards of the Hawke's Bay Rugby Football Union, JM Bostock Group and several other leading Bay entities.
I have also had the opportunity recently to complete a leadership course at the Harvard Business school in Boston. I have chaired the HBDHB Finance, Risk and Audit committee for the past six years and also serve on the remunerations committee.
What is the HBDHB doing wrong?
I don't believe the HBDHB is doing anything wrong, however we are very aware that there are areas where we could be doing better. One of our greatest challenges is reducing health inequities in our population - particularly in Maori health.
We also need to shift more of our health resources out to be delivered in the community rather than in the hospital. We need to be better at communicating with patients and better managing patients journeys through the health system.
Plans are in place, much work is being done and progress is being made - however progress is often incremental rather than overnight with these types of challenges. Car parking at the hospital is a day-to-day problem we are also very aware of and would like to sort out.
What is the HBDHB doing right?
The health sector is challenging because of increasing long-term population demand and tight government funding. However, our DHB has performed well in national DHB rankings in recent years.
Our financial results have been consistently strong, which has allowed us to invest in significant capital projects including the Wairoa Health Centre, the expanded renal dialysis facility, the $20m mental health unit and the new Waiora maternity unit.
A new endoscopy unit is the next major project that will be completed in time for the roll out of a national bowel screening programme. I am very proud of the work our staff are doing - compliments far out number complaints and I often get phone calls from people who are greatly appreciative of the care they and their families have received.
We are all working hard to create a stronger health system that will serve our community for generations to come."
PETER DUNKERLEY
Peter Dunkerley has been on the HBDHB board for 18 years. He sold his pharmacy to the Radius Pharmacy group and become its chairman before concentrating on community activities.
Why are you running?
The last 15 years has been a varied experience, being on the board has been a journey with many twists and turns. I feel that we are now making a real difference.
I look forward to the next stage of moving health services closer to home as a logical step. There will never be enough money or qualified staff to meet all the care that we might want, so we must use what we have in the most efficient way we can.
Hospital is the most expensive place to deliver treatment. It means always working to find a better and more economical way. Innovation is important, while still making sure the business as usual is a reliable and safe health delivery service. I represent the fastest growing demographic group in our community, the over 65's.
Whilst we are significant users of health services, we also have time to volunteer and help. Our board needs a representation of all the ages in our community. It brings compassion to the decision making.
What do you bring to the board table?
I have had a lifetime of experience in primary health. I worked in my pharmacy close to the hospital for about 30 years; I have seen the good and the bad.
I particularly welcome the new mental health unit, not just as a building but more as a service that is responsive to the patient needs.
Today's hospital is a quantum change from my first encounters here. During my time in Hawkes Bay I have been a leader in pharmacy, both at the retail level and as a chairman and governor of many national pharmacy organisations.
I bring governance skills, learned over a long period, and knowledge of the people and their problems to the board table. The board connects the management to the community.
What is the HBDHB doing wrong?
Well not a great deal really. We will never achieve perfection in the delivery of health services.
There will always be areas to improve, but if we are honest and recognise the issues when there is room for improvement, then that is a sensible and realistic way to deal with the challenges. I am proud to be part of a team that delivers such a high quality service.
What is the HBDHB doing right?
I think this is best answered by our Rotary Club president at our meeting this week. He had spent a few uncomfortable days in our hospital last week. His comments were full of praise about the care he had received and the compassion of the staff.
This is not an unusual comment from patients. This is only achieved by a wonderful team of people.
Our senior management team, our staff, both in the hospital and in the community, all combine to achieve a very high standard of care. I want to continue to be part of that team.
HELEN FRANCIS
Sitting board member Helen Francis has a senior management role at The Hastings Health Centre, is a PhD student and a trustee of the Hawke's Bay Power Consumers' Trust.
Why are you running?
There are some very important decisions to be made during this next term about increasingly integrating health care and urgent care provision in Hawke's Bay.
I think my experience and knowledge of the health sector, along with my governance experience, will allow me to contribute positively and substantively to those discussions.

What are you bringing to the board table?
As a practising registered nurse with over 30 years experience in front line health care, I bring current, coalface experience of working in health and a good understanding of the community's health needs and concerns.
Most of my working life has been in the community and primary care settings, where care will increasingly be offered, so I understand the primary health care sector and can provide a realistic perspective of the challenges facing both patients and health care professionals at the board table.
My governance experience includes three terms on the HBDHB and positions on the Hawke's Bay Power Consumers' Trust, Alzheimers Napier and Napier Girls' High Board of Trustees.
I also represent the HBDHB on the Hawke's Bay Medical Research Foundation and the Maori Relationship Board. I have also independently obtained governance qualifications to back up my governance experience, including the Institute of Directors' Company Directors' Course and a Post-graduate Business Diploma in Corporate and institutional governance through Massey University.
My governance experience and qualifications position me well for adding value to board deliberations and contribute to responsible governance.
What is the HBDHB doing wrong?
I do not think the HBDHB is doing anything "wrong". However, I do believe things could be done better.
There is a need for care closer to home, something emphasised in the recent New Zealand Health Strategy, so there are huge opportunities for more care delivered in the primary care and community settings.
This requires bold decisions at management and board level, as the pot of money available for health care is not increasing in real terms. Hard financial decisions are inevitable as we increasingly focus as a community on preventing ill health and promoting wellness.
What is the HBDHB doing right?
Our DHB is committed to increasingly offer integrated care in community and primary care settings where they are really needed.
This requires a sound understanding of the system, careful planning and realistic solutions. I am encouraged by an increasing focus on health inequities, as care designed to meet the needs of the most vulnerable members of our community will inevitably create a better health care system for everyone.
DIANA KIRTON
Diana Kirton has been on the HBDHB board since 2001, is practicum manager for the School of Health and Sport Science and a trustee of the Hawke's Bay Power Consumers Trust.
Why are you running?
My voice and advocacy has seen substantial improvements to maternity services; for home-based care of the elderly and increased Napier-based outpatient services.
Advocating for improvements to mental health and addiction services has been very rewarding. This has included the building of a new mental health inpatient unit. But there is still a lot to be done. We must meet full on the challenge of an emerging methamphetamine crisis.
The whole community must come together to defeat this threat to the well-being of so many, especially the young.
What are you bringing to the board table?
The HBDHB needs to hear the voice of committed community people. Born and raised locally, I bring to the health board a life-time of professional and family experience. I have worked in the local health and education sectors for most of my professional career.
As a mother of 4 children, all born in Hawke's Bay, and now grandmother of two also living here, I believe I am able to effectively advocate for families and offer an in-depth understanding of our local health challenges.
What is the HBDHB doing wrong?
The health board has challenges in reaching out to people who do not access the healthcare they need, when they need it. We can do much better in preventing and treating diseases such as diabetes and heart disease.
We need a new and radical all-of-community approach in dealing with drug addictions. Young people and whole families are being consumed by methamphetamine. The HBDHB must change its approach in dealing with this huge community challenge.
What is the HBDHB doing right?
The HBDHB has a unique and effective community advisory structure. Our clinical council, consumer council and Maori relationship board is acknowledged by boards throughout New Zealand.
Indeed many of them are now trying to duplicate our model. The outcome of this structure is that all key stakeholders have a say in the strategic decisions of the board. The most significant is the consumer voice that is now being heard loud and clear.
CHARLES LAMBERT
First-time candidate Charles Lambert has wide governorship experience with the health, education and iwi sectors and lives in Wairoa.
Why are you running?
I believe that real health is real wealth. It's about how we take care of ourselves and how we provide a safe and healthy community environment for our whanau.
In spite of the seriousness behind past innovations to health services I believe the health dollar is still struggling to reach those people who need it most.
I am from Wairoa and like other rural communities across the Bay; we have been offered the 'one size fits all' policy when what we need are rural solutions for rural issues.
What are you bringing to the board table?
I bring a wealth of experience to the table having worked in this sector over the last ten years as well as supporting my iwi as a Treaty negotiator.
I bring experience around the governance table of Iwi and regional organisations such as; the Wairoa Public Health Organisation, the Wairoa Taiwhenua and the Ngati Pahauwera Development Trust.
While not quite working to the level of funding used in the HBDHB (at approximately $430 million dollars per year). I also bring practical experience with financial asset management, financial investments, and a working knowledge of commonly used financial accounting practices.
As a Trustee on the Ngati Pahauwera Development Trust I was part of a team which has seen the Iwi asset base grow from $50 million (to approximately $70 million) over the last four years.

What is the HBDHB doing wrong?
In my opening remarks I make the statement that Wairoa is receiving the one size fits all policy when what we really need are rural solutions for rural issues.
A good example of this is the current transport contract funded to improve whanau access to services. The current contractor relies on volunteer drivers.
This obviously works well in the main centres but unfortunately voluntary drivers are rare.
Outlying areas are the ones suffering and I have heard whanau trying to laugh it off by saying you can only get sick on a Tuesday because that's the only day a driver is available.
There are staff shortages for plunket nurses, drug and alcohol counsellors, anti-violence counsellors, community health workers, whanau ora navigators and the list goes on.
Wairoa has consistently featured as having some of the highest negative scores on national and local health indicators.
What is the HBDHB doing right?
Up to date information is key to spotting the gaps in service delivery and improving design and service configuration.
The HBDHB have recently taken the initiative to produce a Health Needs Assessment to determine 'what is working, what is not working and what needs improvement', of the health services in Wairoa.
As long as this information is used to 'turn the curve' on some of those negative statistics we're famous for.
The recent innovations proposed around Health and Social Care Networks sounds exciting too.
Good to see that this initiative is proposing to set up a framework to promote and support; collaboration, information sharing and joint initiatives to enable better health outcomes across all our communities.
I also commend the HBDHB for making headway on national health targets - high immunisation rates, much improved care for cancer patients, and better management processes for our emergency services.
I have the right mix of health experience and knowledge to support the HBDHB make a difference in the future health of our people and our communities. If I win you win.
KERRI NUKU
First-time candidate Kerri Nuku is president of the New Zealand Nurses Organisation.
Why are you running?
Born and raised in Hawkes Bay, I am proud to be part of our community and raise our children here. I am enthusiastic about our community potential and want to use my skills and knowledge to contribute to making a difference for Hawke's Bay.
I have a strong sense of community and believe we all must be involved in decision making about our health and environment.
As a midwife I believe we must ensure that children have the best possible start because they will become our future, so we must turn around our current health status to ensure everyone in Hawkes Bay is healthy.
What are you bringing to the Board table?
I agree, ensuring the day to day running of our regional health is expensive, as a Board we must ensure that our services are available to all patients when they need it regardless of where you live, they must be well staffed and resourced to be able to meet the community expectations and delivering quality of services on time.
I believe I have proven skills to help us achieve this, I have worked in Hawkes Bay in the heath area for over 20 years as a nurse and midwife. I am the President/Kaiwhakahaere for the New Zealand Nurses Organisation and bring a balance of bedside practice skills and knowledge and boardroom experience.
I have a wide knowledge of health and have worked at both a national and international level, I bring with me an awareness of the strategy, financial, and governance experience while understanding the social and health issues impacting on our community.
I have proven experience and work on a number of successful boards nationally and locally. I have integrity and never been afraid to advocate for community, consumers and a health workforce.
What is HBDHB doing wrong?
I believe that everyone deserves the right care when you need it, I often hear from patients that their appointments, treatments or services are being delayed ,cancelled or postponed. I believe we must deliver services with the patient at the centre of the care.
We have a community with increased cardio vascular disease and diabetes so we must improve our performance of Heartbeat and diabetes checks, we must improve our performance and faster treatment to cancer services, we must also improve our access to services to support those smokers who want to quit.
I believe we must all work together from the young to the elderly we must be proactively planning our health future and have an awareness of the impact of technology, and be prepared for anything that will impact on our ability to lead healthy lives.
What is the HBDHB doing right?
HBDHB have dedicated staff and a willingness to do their best, this has been proven by the recent gastro outbreak where health professionals, like minded organisations and members of the community worked together to deal with the immediate crisis ,we need to continue the relationships and strengthen our relationships past the crisis.
JACOBY POULAIN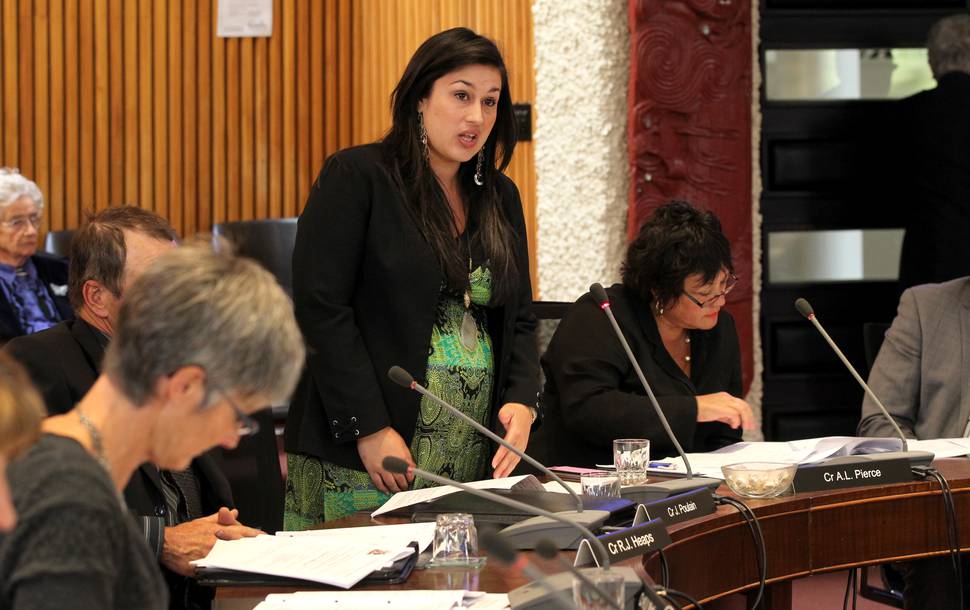 Sitting board member Jacoby Poulain trained as a lawyer and is a Hastings District Councillor.
Why are you running?
I am passionate about the empowerment of individuals, families and communities.
Advocating for the needs and aspirations of others has been the most predominant way I have found to empower others. Health is a person's greatest asset.
Compared with much of the world, New Zealand has an excellent healthcare system. Nevertheless, there still exists gaps and inequities in the system that requires addressing.
I am a current Board Member of the Hawkes Bay District Health Board with vision and business still to pursue. I have particular interest in seeing inequities reduced and also interest in maternity, having had recent experience birthing my two young boys.
I wish the best health outcomes for my boys and family, as I know our people wish the same for themselves and their families. I wish to use my personal and professional experience to continue to advocate for and represent the health care needs of our families and community.
What are you bringing to the board table?
I bring strong governance experience, a professional skill set, diversity and connection to the community to the table.
I trained as a lawyer in order to develop skills which I could use to help advance others. I returned home to Hawkes Bay to contribute my skill-set positively towards the people and community I know and care about.
I'm involved throughout our community and have governance experience being a current Board Member of the Hawkes Bay District Health Board and a Councillor or Board Member of both the Hastings District Council and EIT.
On any given day I swing between communities of different demographics and need. I have empathy for each and advocate accordingly.
What is the HBDHB doing wrong?
The Board still has challenging aspects such as continuing to improve surgery wait times, the increasing needs of our older population and addressing health inequities especially in regard to our Maori and Pacific Island populations. Car -parking is still on the agenda for improvement.
What is the HBDHB doing right?
I've joined a board, executive management team and staff that have done exceptionally well over recent years to turn the HBDHB around into one of the top performing health boards in the country.
Financial performance has been strong which put the board in good position to consider major infrastructure improvements such as an eighth operating theatre and an endoscopy suite.
This follows the completion of a new dialysis centre, Wairoa's Health Centre, a new maternity primary birthing unit and a new mental health in-patient facility.
Throughout Hawkes Bay, hospital included, we have some of the most stunningly competent, caring and professional health care workers serving our population.
GRANT SETON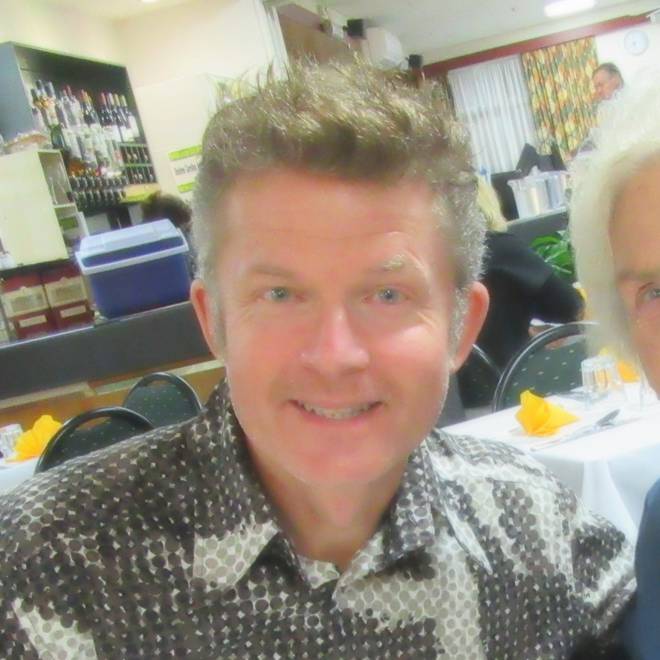 First-time candidate Grant Seton is an IT worker who once ran for mayor of Palmerston North.
Why are you running?
It's important that a board refreshes with some new board members at every election, to enable a review of a) a previous board's performance and b) district health service as a whole.
What are you bringing to the board table?
I will bring to the board a varied skill set of public and private sector work.
What is the HBDHB doing wrong?
As I am not an existing board member it's hard to tell what's wrong.
What is the HBDHB doing right?
As I am not an existing board member it's hard to tell what's right.
HEATHER SKIPWORTH
Iron Maori founder Heather Skipworth was elected to the Health Board in the last election.
Why are you running?
The reason I am running for a second term is exactly the same reason I ran for my first term. I have a passion for helping people to achieve. It's my motto, Believe to achieve.
My first term allowed me the opportunity to work alongside my fellow board members who bring a wealth of experience and knowledge to the table. They have nurtured me through this first term resulting in my growth in the role of governance.
I enjoy the challenges we face and work through together to achieve better outcomes.
Now that i have experience behind me i look forward to another term working hard to support all that the HBDHB has to offer.
What are you bringing to the board table?
My work in the community has me working at ground level with our Maori population who account for a large percentage of who the HBDHB has to service every day of every week of every month of every year. This is a disturbing but true fact.
I feel my contribution can give insight from a cultural perspective to this higher level of decision making in order to influence the changes that need to happen.
What is the HBDHB doing wrong?
I consider myself to be a very positive person so try not to use the term wrong but would rather ask how can we improve. Ideally I would like to see more of a holistic approach to addressing health issues rather than focus on one particular health problem.
Other improvements would be promoting our services to our communities, vastly reducing the surgery waiting times and offer more education on health literacy.
What is the HBDHB doing right?
We are listening to our consumers in fact we have a consumers council and a Maori relationship advisory board who offer solid feed back to the board.
I am particularly proud of our decision to keep the current food services at the HBDHB which meant jobs were not lost and produce is still being sourced locally in turn supporting our local economy.
There have been major improvements in infrastructure such as the completion of the new Dialysis Center, The Wairoa Health Center, a new primary birthing unit and a new mental health in-patient facility.
JULIA WILSON
First-time candidate Julia Wilson is a clinical pharmacist living in Central Hawke's Bay
Why are you running?
Over the next 15 years our population over 65 is going to double, my generation working and providing tax will stay the same, but we will have our own families to care for.
I am responsible for seeing the health system through the ageing population. As a candidate with private health care experience, I will ensure that the quality of the future health system is not affected.
What are you bringing to the board table?
Experience in health care from a private sector financial aspect, and clinical pharmacist experience to ensure the quality of health care.
What is the HBDHB doing wrong?
Not well connected, not using technologies to empower patients to be active participants in their healthcare. And the obvious deficiencies in the ministry of health targets available online.
What is the HBDHB doing right?
Providing good service, trying to ensure health equity for all. Our health system serves 4 out of 5 people superbly. It needs robust policies to keep our health workforce efficient into the future to serve the ageing population well.
HINE FLOOD
Hine Flood is a Wairoa District Councillor and works for the Tairawhiti Rural Education Activities Programme.
Why are you running?
I believe I can bring a balanced view to the governance table on health delivery across the region. My contribution on behalf of the more isolated communities is from the grassroots in Wairoa with the demographics that reflect both urban and rural localities across Hawke's Bay.
As a grandmother with mokopuna who have high needs I believe efficiencies of service could be improved.
An important factor for me is to ensure there is advocacy for the Wairoa district and its people. Health is a significant element for the wealth and development of communities so it was not a hard decision to make to stand for the HBDHB.
What are you bringing to the board table?
In order to bring great health services to users without compromise the state and quality of staff and resources is paramount. I believe it is about the "how" services are provided inclusive of the "who" to reflect our users - rather than the question of the amount in a forecast budget.
What is the HBDHB doing wrong?
Communicating with users in forums that are conducive to high-needs users. I believe intentions are well and good but if users aren't feeling they are being heard or valued little will change.
What is the HBDHB doing right?
Primary healthcare services, employing dedicated staff in communities like Wairoa.