Despite stiff competition, Dannevirke's creative floral artists were the winners at the Manawatu floral art area day held here recently.
The Whanganui judges had a difficult time deciding the winners when 33 designers from Dannevirke and Manawatu put their own interpretations on the themes, but Dannevirke designers took three first placings, four seconds and three thirds in the four grades.
Jill Bryant, of Marton, won the senior design competition with her interpretation of On the Move, using lilies, Norfolk pine bark and twisted copper pipe.
"The stamens of the lilies tie in with the copper piping, but when I went to see a plumber about the pipe, it was quite amusing," she said.
Robyn Higgins, the area chairwoman, said Ms Bryant's design was "perfect".
"An area day like this is ideal as we get representatives from the eight floral art clubs together to talk and exchange ideas," she said. It was 1974 when she began floral art, but she said it now seemed like a million years ago.
"I love gardening and I wanted to be a florist, but there weren't many around and no one wanted a junior so I couldn't get an apprenticeship," she said.
Having an "eye" is one attribute keen floral artists share.
"When you are out and about, driving or walking, it's having that ability to see beyond what a lot of people do. They would just walk by. I couldn't live without a garden, I just couldn't survive. Gardening and floral art is my passion."
After the judging Palmerston North tutor Val de Latour demonstrated a kinetic design using Japanese tatami techniques.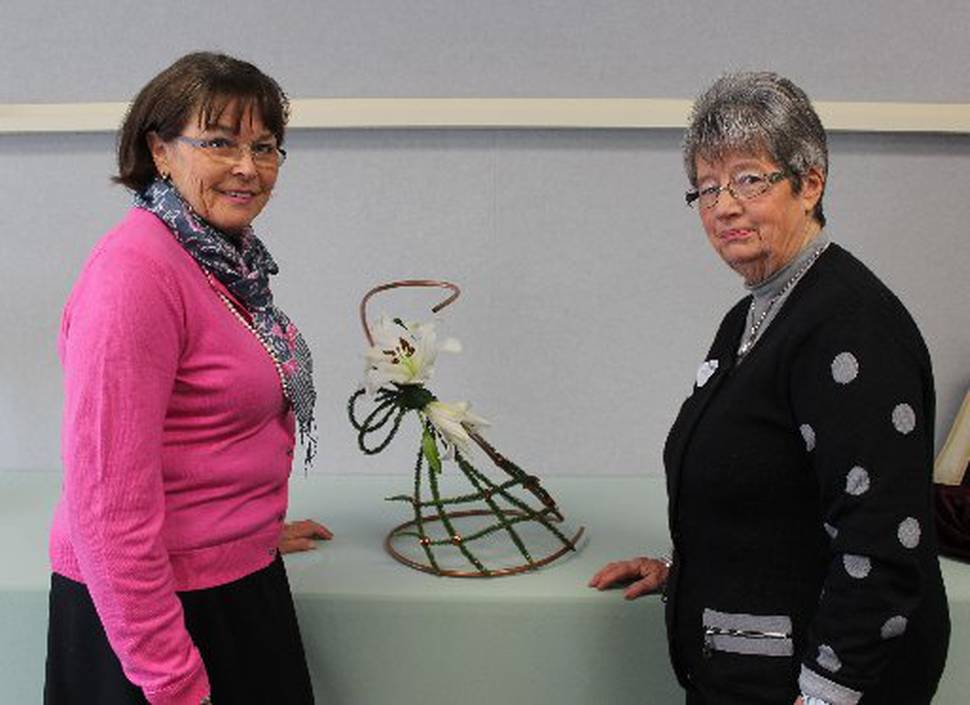 "This is where you pick up new techniques," relative newcomer Esther Cable of Dannevirke said. Ms Cable received a highly commended in the novice section.
"I'm just a learner," she said.
And Dannevirke's Yukimi Brown took first prize in the novice section, as well as best in show, with a design described as "exceptional".