Seven EIT students graduated with building skills on Friday night in Dannevirke but, more importantly, they learned valuable life skills, student Darcy Walker said.
"The support from EIT and Jeanne O'Brien has been amazing, but it's CJ [tutor Campbell Johnson] who has taught us building skills and, mostly, life skills who has made such a difference," he said.
Todd Rogers, head of school for trades and technology at the Eastern Institute of Technology (EIT), in Hawke's Bay, said last Friday night's graduates were examples of great success.
With 850 students across Hawke's Bay and down to Dannevirke, getting courses out into smaller communities had been a winner, he said.
"But without the support from Jeanne O'Brien, manager of Tararua Community Youth Services, [TCYS] we wouldn't have had that success. She's been the backbone of the course."
After 33 weeks of the Level 3 course, an introduction to being a builder, the next step for the graduates is an apprenticeship.
"It's time to move forward. The world is your oyster," Mr Rogers said. "You've spent 33 hard weeks, don't waste it, but remember, you are competing against others for jobs."
As part of their course the students built a 98sq m three-bedroom cottage which will be auctioned and Mr Rogers said it was one of the best ever produced by students for Cottages New Zealand.
"Students have been building these cottages for six years and this is the best."
Course tutor Mr Johnson also acknowledged the backing of Ms O'Brien and her team at TCYS.
"Everything from helping with CVs, to driver's licences, food and boil-ups, nothing has ever been a problem," the tutor said. "This has been the big boys' building course and I'm rapt with the success.
"Everyone should be unbelievably proud. All of you can make a huge contribution in the building and construction industry.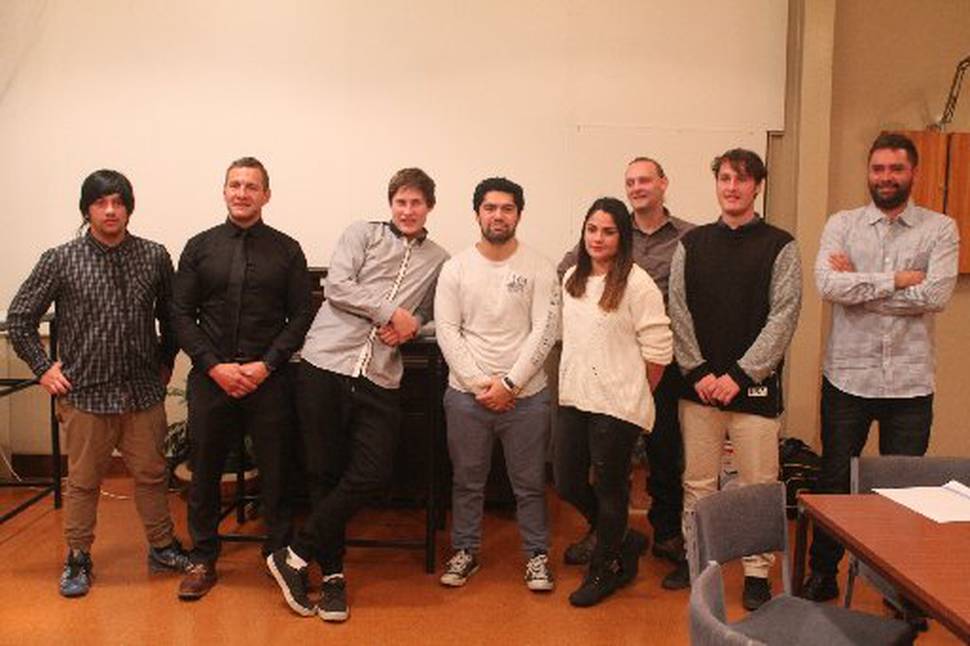 "This has been a huge leap from the Level 2 course and the students have learned so many skills, including tying steel, box work and form work.
"We started with 12 students, but a couple had to leave to chase the money and when we were down to just seven students I worried we wouldn't finish the cottage, but I'm chuffed we have. It's huge kudos to the students."
Dannevirke student Michael Pocock was awarded the prize for most outstanding achievement.
"Mike turned in an awesome assignment and he is the only student I know who was awarded a merit, which isn't given out unless the work is perfect," CJ said
"It was a bit hard to pick just one student, but Michael gassed it and did a lot of work on his own accord."
Maieesha Chadwick from Hawke's Bay won the top prize for paperwork.
CJ will run a further two EIT courses in Dannevirke and Mr Rogers said he'd made an "awesome effort" to run the courses.
"CJ would leave Hawke's Bay at 6.30am, pick up two students on his way to Dannevirke and as well as teaching, contributed to the community through the Cactus programme and taught the students to have a better work ethic. He also gave his boots away to a student."
James Gilbert (Cookie) has completed the Level 2 and Level 3 EIT courses in Dannevirke and has now been hired as a learning facilitator for the next course, designed to ignite the carpenter in students.