When a magnitude 6.3 earthquake struck Dannevirke at 6.43am last Saturday, 50 Red Cross personnel were mobilised immediately.
But, while there were bodies trapped in the Town Hall and in crashed cars, and stretchers at the ready, it was all part of a well co-ordinated Red Cross exercise, involving four teams from the lower North Island.
Exercise Viking Thunder tested the manpower and resources which would be deployed in the event of a real disaster, with the Whanganui team having had first-hand experience during last year's major floods in their district.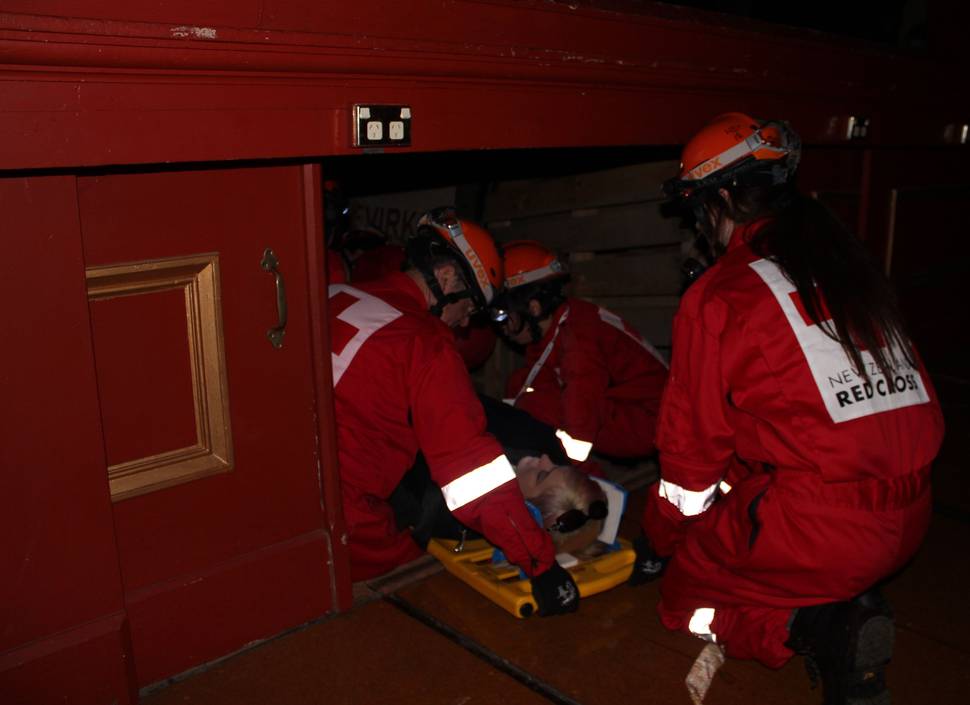 With Red Cross team members from Hawke's Bay, Wairarapa, Whanganui and Kapiti/Mana and another 12 role players from Palmerston North, this was the biggest exercise Dannevirke had hosted.
Exercise controller David Russell from Whanganui has been with the Red Cross for six years. He said the teams had a wide range of personnel, including ambulance officers, firefighters and Coastguard managers.
"These are all volunteers and it's good for us to train together because, in the event of a disaster, we could be activated to work as a team," he said.
"These dedicated volunteers could be living in a tent and eating cold food from cans."
Following Saturday's deployment to four scenarios across Dannevirke - managed from the Tararua District Council's emergency management centre - on Sunday, two civil defence centres were activated as Red Cross crews made welfare calls to homeowners.