Clever, stunning and gorgeous was how Val de Latour described the artistic creations of Dannevirke Floral Art group members.
Val, a visiting tutor from Palmerston North, spent a day with the Dannevirke group as they turned wire into stunning geometric designs and took cork from the floor to a new level.
"The designs are modern and clean and what we're looking for," she said. "The strong, simple and clean lines of the design using leucadendron leaves looks a million dollars."
Dawn Jensen was the creator of that particular design, but she conceded all the efforts were individual and amazing.
Fifteen designs were created during the workshop, all described by Val as smart, stylish and with a bit of zing.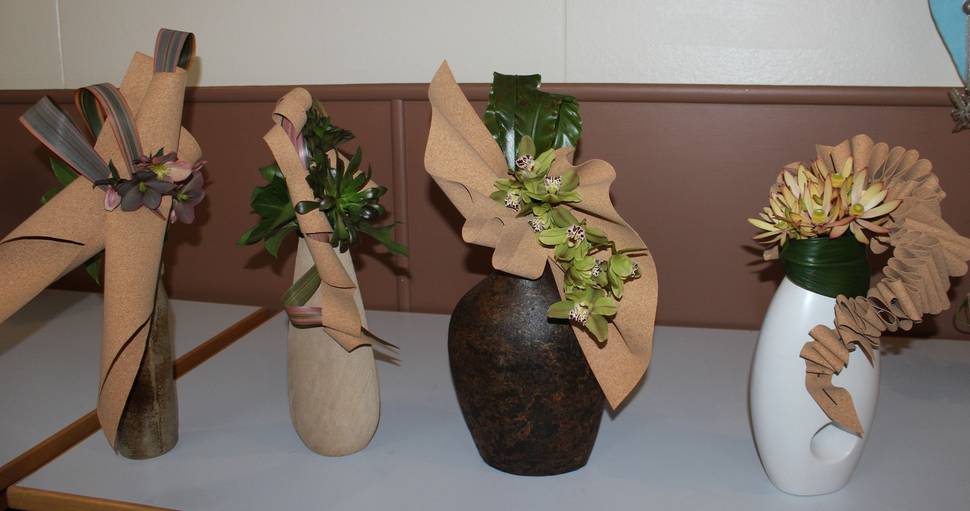 The mechanics of the designs can be quite difficult, including using three metres of wire in a creative design, while leaving enough space.
"It's about the voids," Val said. Manipulating a sheet of cork was also about using plant material.
"You have to discover the design qualities of all the material and everyone has been very enthusiastic."