After 66 years, Dannevirke's Arthur Scrimshaw may have left his forge at Scrimshaw and Ransom, but his passion for the trade will never die, he says.
Arthur, the last in a family of blacksmiths, retired for the second time last October, but he told the Dannevirke News he still heads down to Scrimshaw and Ransom regularly for smoko.
And while 82-year-old Arthur may not have a cell phone, he's a YouTube star, demonstrating how to make chipping hammers and crowbars his way.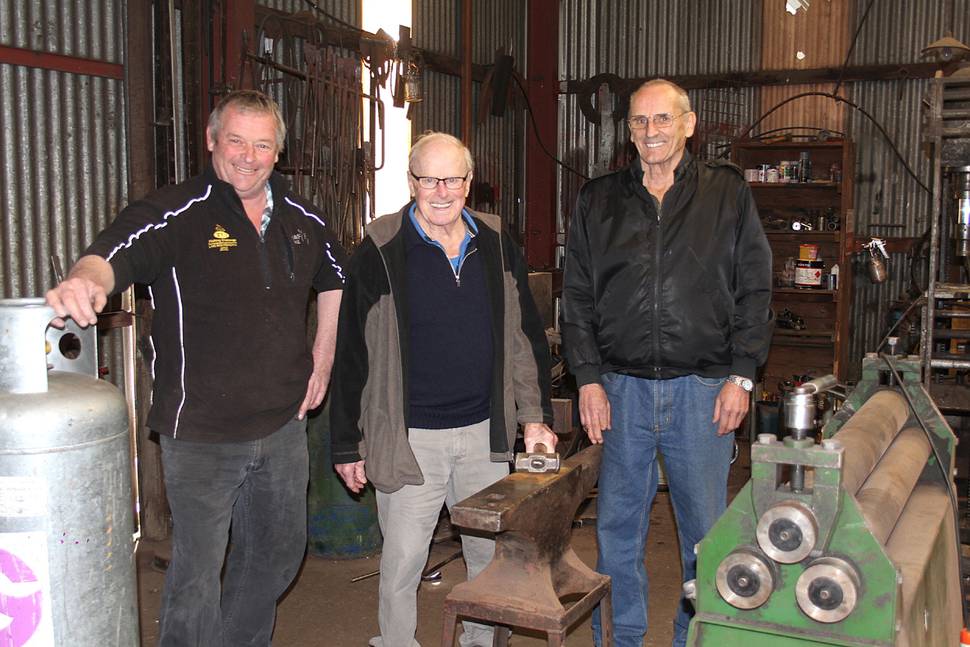 But he insists there's still more for him to learn about his unique trade.
"I've heard of a cold forge technique and I've only used the hot forge technique, so I'm going to learn this new method," he said.
Arthur left school at 15 in 1949 and began work for Jim Bloomfield as an apprentice in blacksmithing, learning everything from spring-making to tool-making and general engineering.
In 1958, he spent three months as a territorial in the New Zealand Army before moving to Motueka and spending 12 months picking fruit, hops and tobacco.
"In 1959, I went to work for Dick Johnson in his blacksmith and engineering business in New St," Arthur said. "Then, in 1960, Dick said I could buy a share in the business and being right by the saleyards, the work was powering in."
Four years later, Dick went out on his own as a blacksmith and Arthur talked his older brother, John, and Jim Ransom, who was working at engineering company Eastons, into joining forces and in 1964 Scrimshaw and Ransom was born.
"We were very busy with all the farmers coming in with their bits and pieces to get repaired and we also made heaps of dehorning bales, dog boxes for stock agents' cars and portable docking pens," Arthur said. "When the wool prices went down and farmers and the whole town went quiet, we didn't put anyone off. We carried on making made hundreds and hundreds of portable docking pens and even kids' swings for Christmas presents.
"We didn't go uptown and buy anything, we made it and we also had quite a bit of work building bridge struts for pipes to carry Telecom cables from Napier to Hunterville. James Walker was away in his truck for 12 months putting in those uni-struts."
Over the years, the company employed 10 apprentices.
"We all got on together and they all finished up with good jobs because of the variety of work they'd learnt with us."
Twenty years ago, in 1996, Scrimshaw and Ransom changed hands, with Arthur and Jim selling out to Dwight Coldstream, although Jim Scrimshaw continued to work in the business.
Arthur then retired, but it wasn't to last.
"I had a holiday and then went back to work for another 20 years as there was a bit of blacksmith work to do. I've always enjoyed the work, even cleaning up the yard over the weekend and having it tidy for the start of the working week."
Known for making jimmy bars to his own specifications, Arthur knocked up four for Dannevirke company Morris and Bailey before he retired.
"I even took a couple to Australia," he said. "I reckon there's not many people who have had four or five chipping bars, wrecking bars and chisels in their bags as they go through customs. I've been showing people in Melbourne how to make my jimmy bars, crowbars and chisels, too,"
However, with ill health and a pacemaker, Arthur has finally stepped back, but he still turns up for smoko, "just to keep my hand in".