For Dannevirke's Ian McDonald, 47 years with his beloved Southern Hawke's Bay Scottish Society will end this week when it winds up.
Mr McDonald has been chief of the Scottish Society for 43 of its 47 years, just the second chief in the society's history.
A founding member of the organisation which was formed in 1969, with Methodist minister the Reverend Ed Boyd the first chief, Mr McDonald was elected chief in 1972.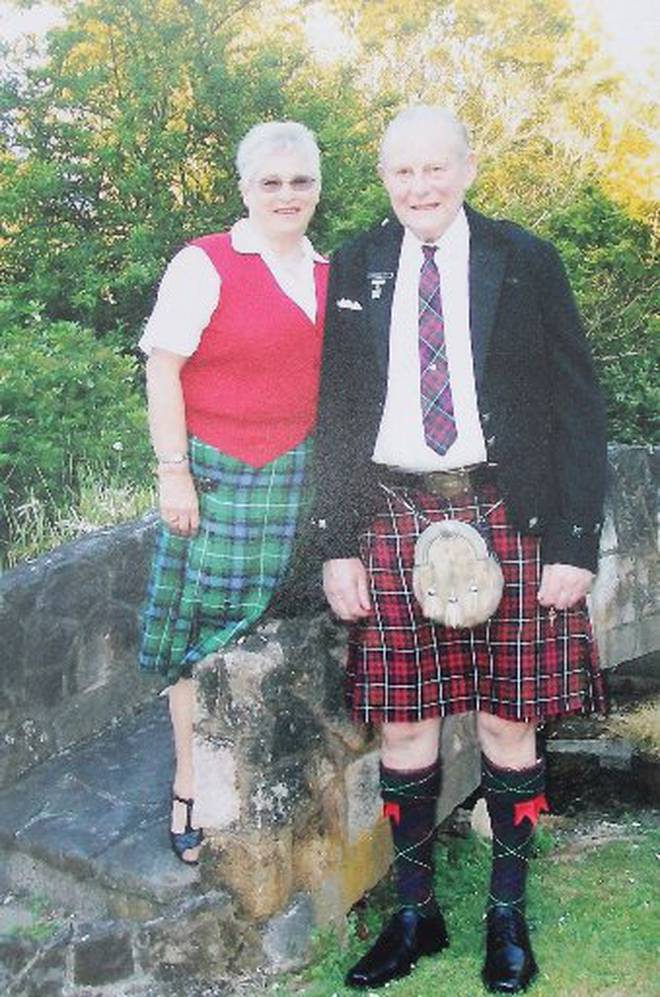 "It's sad to see it go," Mr McDonald told the Dannevirke News.
"Ingleside means "family gathering" but, these days, the young ones are not interested, and it's just us old folk who attend."
Also the president of the Dannevirke Highland Pipe Band for those 43 years, Mr McDonald said the band was struggling as well.
But there have been glory days for the band and the Scottish Society. Mr McDonald can recall when our town had three thriving pipe bands - Ruahine, Dannevirke and Districts, and a high school band.
"Ruahine and Dannevirke Districts were both A-grade bands but in the 1960s they began having problems keeping things going," he said.
"A suggestion was made to form a Scottish Society to give the pipe band a boost, so I started visiting people and then called an open meeting and the Southern Hawke's Bay Scottish Society was formed. The Ruahine Highland Pipe Band had almost fizzled, so it joined with Dannevirke to form the Dannevirke Highland Pipe Band."
Although the decision to wind up the Scottish Society had been difficult, Mr McDonald's wife Glennis admitted that with only three on the committee, "we can't do everything".
"When we started, our Inglesides were held in the town hall and it was nothing to have 350 people attend and we'd always have two supper sittings. We'd also have balls and ceilidhs, the first in 1987 was the forerunner to the Presbyterian centennial celebrations and it was so successful they wanted another. Sometimes there would be up to three pipe bands playing and in 1998 we had a gathering of the bands in the sports centre."
Dannevirke residents say they remember attending Inglesides "on the circuit".
"We danced the Gay Gordons and Dashing White Sergeant, and were taught to waltz by some of the seniors there. It was fun," they said.
In 1972, to celebrate Dannevirke's centennial, 600 people turned out for the Ingleside and in 1994 at the Scottish Society's silver jubilee, seven young women were presented at a glittering debutante ball in the town hall.
Mr McDonald also looks back fondly on those wonderful Scottish occasions.
"We'd march down Dannevirke's High St before the Ingleside and our own Dannevirke Highland Pipe Band would play outside the town hall as people came in. It was something to look forward to, but times have changed."
Inglesides have been a big part of the McDonalds' lives.
"When I first started going out with Ian in 1981, every Saturday night we'd be at an Ingleside. We'd go to dances in Napier, Levin and across to Hunterville and all places in between," Mrs McDonald said.
"We'd go off to balls as well and we still go to the Whanganui Ingleside once a year, but Norsewood, Waipawa and Waipukurau Scottish Societies have all gone now."
In those earlier days, it was the tradition for everyone to finish the evening by going to the chief's house for drinks.
"They were late nights, but of course now with the drink-driving laws we come straight home," Mrs McDonald said.
As membership has fallen away, from 124 to just 20 now, a meeting will be held this week to wind up the society.
Mr McDonald, who wears his Clan Ranald tartan, said he's proud of his Scottish heritage. "I've been president of the Dannevirke Highland Pipe Band for 40 years and played tenor drum with the band, but sadly I can see that going the same way as the Scottish Society."