Education for everyone is Dannevirke's James Kendrick's mantra.
Over the past two weeks Mr Kendrick has been leading a pilot education project, using history, stories and knowledge as tools to teach students about the district.
Backed by Kahungunu ki Tamaki nui-a-rua, the Ministry of Education-funded project has involved students from Dannevirke High School and Dannevirke South School.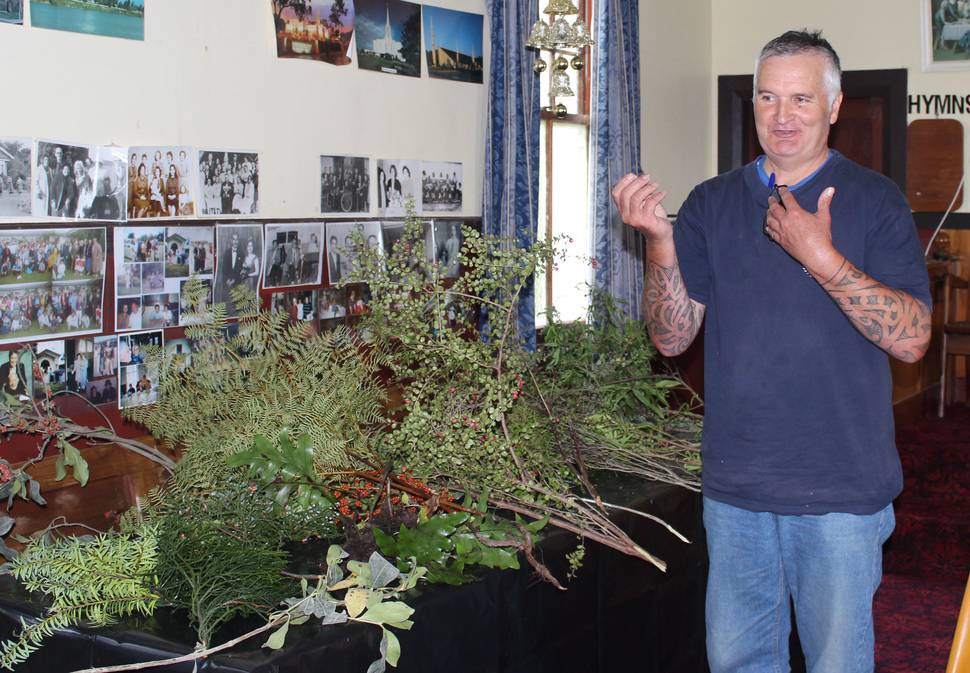 Mr Kendrick, along with environmental consultant Morry Black, hope the project will also assist in improving relationships between schools and the Maori community.
"We've used early European history and sites of cultural significance around Dannevirke to create a unique learning experience for our youth. This is our shared heritage," he said.
Hayden Hape of Ngati Kahungunu said he was proud to be part of the journey and appreciated the support from the community and schools.
"Improved educational outcomes for our youth is a key aspiration for us as we transition through Treaty settlement. This is a beautiful history and kids are pretty lucky to take part," Mr Hape said.
"As an iwi we have been able to secure education funding, but it's not to promote our iwi and we're not going to let people use iwi as a smokescreen."
Mr Kendrick said support from landowners Phil Hartridge and Dennis Tatere has been "terrific".
"We wouldn't have been able to do this without them. This a project for all kids, not just Maori, because I believe education is for the betterment of all kids. This is an exciting project and we've had a great buy-in from schools. Initially we were targeting 20 high school students, but the number rose to more than 180."
Mr Kendrick said he hoped the pilot programme would roll out to other areas and ultimately become part of the mainstream curriculum.
"The ministry don't just fund anything."
Students took a historical journey along Wi Duncan Rd, learning a paddock was the site of an early meeting house, built from timber milled in the area.
"Tahoraiti was the major Maori settlement in the Tararua District before Dannevirke was established.
"It had a very large Mormon community and history records huge numbers of people walking down Wi Duncan Rd with the karakia of kaumatua ringing out across the land," Mr Kendrick said. "It was a time when guys were running around with greenstone weapons and wearing grass skirts, but they built an amazing meeting house."
The meeting house was eventually moved to its new site at Makirikiri in 1966-67.
"There was a spiritual connection people could tap into, but with the distractions of modern life that can be lost," Mr Black said.
Mr Kendrick urged students to always remember their whakapapa.
"It's not for us to brainwash you fellas, but as students you've come to us to learn," he said.
A Maori battle pa from the 1820s is still visible in the landscape and was the site of a major battle.
"There's always been a history of Maori conflict and a war party, with just mere and other hand-held weapons and no muskets, arrived here to find a heavily fortified battle pa.
"They laid seige to the pa, killed 250 people and took others prisoners.
"By right of conquest the attacking iwi gained a foothold in this area."
Parts of the palisade from the pa are now in Hawke's Bay Museum.
Learning about the taniwha who crashed up the Manawatu River and how the area evolved from the days of the 70-mile bush, has been part of the history for students.
The second sequence of workshops involved learning how Maori use native plants and was held in the now deconsecrated Mormon chapel on Wi Duncan Rd.
"Maori have been using native plants for thousands of years," Mr Black told high school students. "But using plants for medicine is a specialised field. There is a relationship between what happens on land being reflected in the sea, with a saying, 'when kowhai are flowering the kina are fat'."
Mr Kendrick collected plant material from the Ureweras, but warned students, "you've got to know what you are doing with native plants. Our old people knew a lot about the bush. Very rarely do I go to the doctor and use Pakeha medicine. I use natural remedies. My kids think I'm a witch doctor."