Tony Dowman, a 30-year-old farm business manager, took first place at the East Coast regional final of the FMG Young Farmer of the Year in Dannevirke on Saturday.
He went home with a prize pack worth more than $10,000 including cash, scholarships and products and services from FMG, Massey University, Ravensdown, Meridian Energy, AGMARDT, Silver Fern Farms, Honda, STIHL and Vodafone. He also won the Massey University Agri-growth challenge, Silver Fern Farms Agri-sports challenge and the Ravensdown Agri-Skills challenge.
The event at the Dannevirke A&P Showgrounds, which also included the TeenAg and AgriKids events, attracted a large crowd, before the evening competition in the town hall.
The regional final featured a strong group of contestants with plenty of knowledge and talent on display. The eight contestants were put through their paces in a variety of challenging modules touching on all aspects of farming from practical hands-on tasks to theory and business components.
Mr Dowman last competed in the contest in 2012 and will now take part in the grand final in Timaru from July 7 to 9. This year's grand final prize pack is $162,000.
He is the dairy business manager for Landcorp on their Moutoa complex at Foxton in the Horowhenua and previously worked for Taratahi in Wairarapa as general manager of farm business and training.
Brian Beale, president of the Dannevirke and Districts A&P Association was thrilled to see the showgrounds being fully utilised for the event. "I'm rapt our showgrounds are being used so much now. It seems every weekend there's something on and the place is just buzzing," he said.
And while Mr Beale wasn't keen to take on a game of bubble ball once the regional finalists had finished, others couldn't wait to hop in the plastic balls and give it a go.
Hamish Best, 26, from Tikokino Young Farmers Club, was second in the regional finals, also winning the Meridian Energy Agri-knowledge challenge.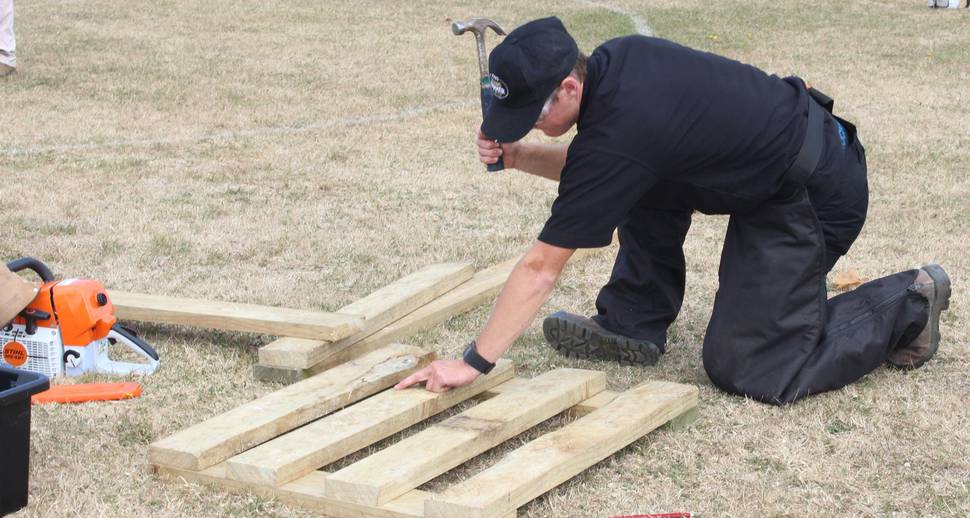 Third place went to Richard French, 26, from the same club and the AGMARDT Agri-business challenge was won by Dannevirke's Nick Bertram. A member of the Dannevirke Young Farmers Club, Mr Bertram sharemilks 700 cows. In 2014, he and wife Rose won the New Zealand Dairy Industry Wairarapa/Hawke's Bay Farm Manager of the Year, and also won the national title.