The three-day Central and Southern Hawke's Bay showjumping and show hunter championships in Dannevirke were a great success for the organisers, despite the weather.
Gale force winds on Friday sent gazebos flying and power was out for a time, but riders, horses and officials battled on.
The high winds continued throughout Saturday and Sunday and spooked horses, top Dannevirke rider Maurice Beatson told the Dannevirke News.
"The weather has been a bit of a problem and we've had to sandbag jumps and at times have had people holding them too," he said.
However, with top horses and riders, everyone agreed the three-day event had been fantastic.
Beatson had a full three days of riding, but a round-to-forget in the ULTRAMOX World Cup qualifier on Sunday afternoon on Conyers forced him to scratch from round two of the event, which was won by Tash Brooks on Kapattack.
The big course, with 1.6m jumps and spreads of 1.9m, tested riders but, as the competition came to a close, the wind died away.
Local rider Logan Massie was back home after two years based in Ireland.
Competing on Mr Marmite, Massie said he was hoping to establish a good team of horses on his family farm in Dannevirke.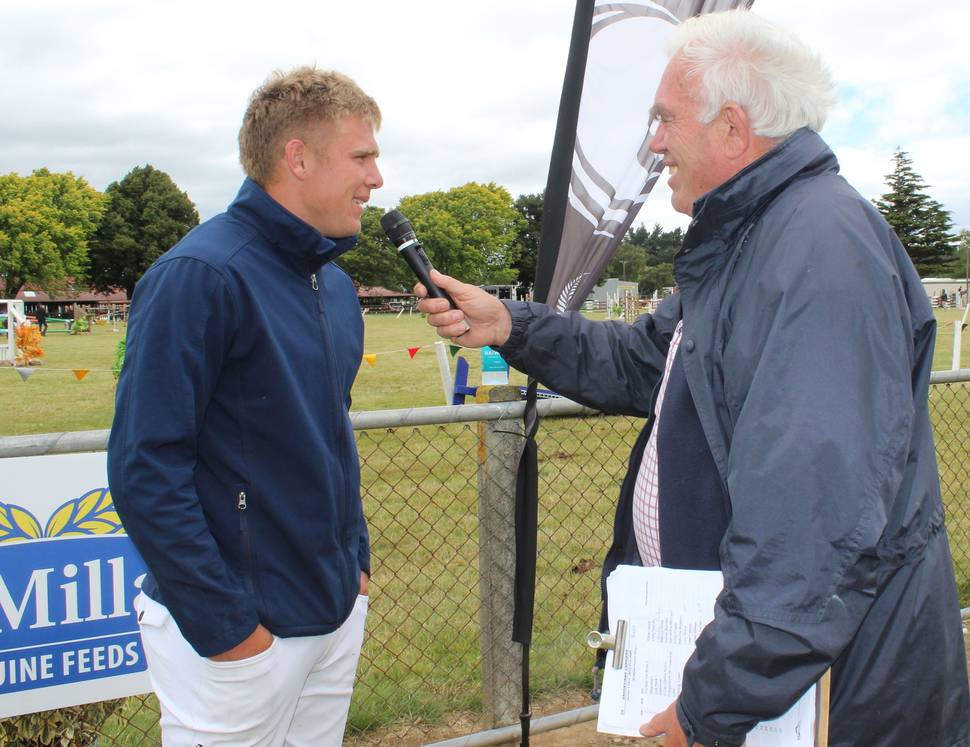 "I got to ride good horses in Europe and hope to build a team of top-quality showjumping horses here at home," he said.
Massie said he had no intention of "settling down anytime soon", with his top priority riding in the Kevin Hansen Riding with the Stars event in Hamilton on February 18.