This is one hell of a story, is Mike Harold's reaction to plans to celebrate and remember the heroism of Dannevirke's World War II Lancaster bomber pilot, the late Phil Lamason.
Mr Harold is the chairman of a five-person trust set up to work on plans to honour Mr Lamason, who died in 2012, aged 93. A Lancaster bomber pilot, he flew 45 missions and then went on to save the lives of 168 airmen in the notorious Buchenwald concentration camp in Germany. He is remembered as a hero and for his passion for farming.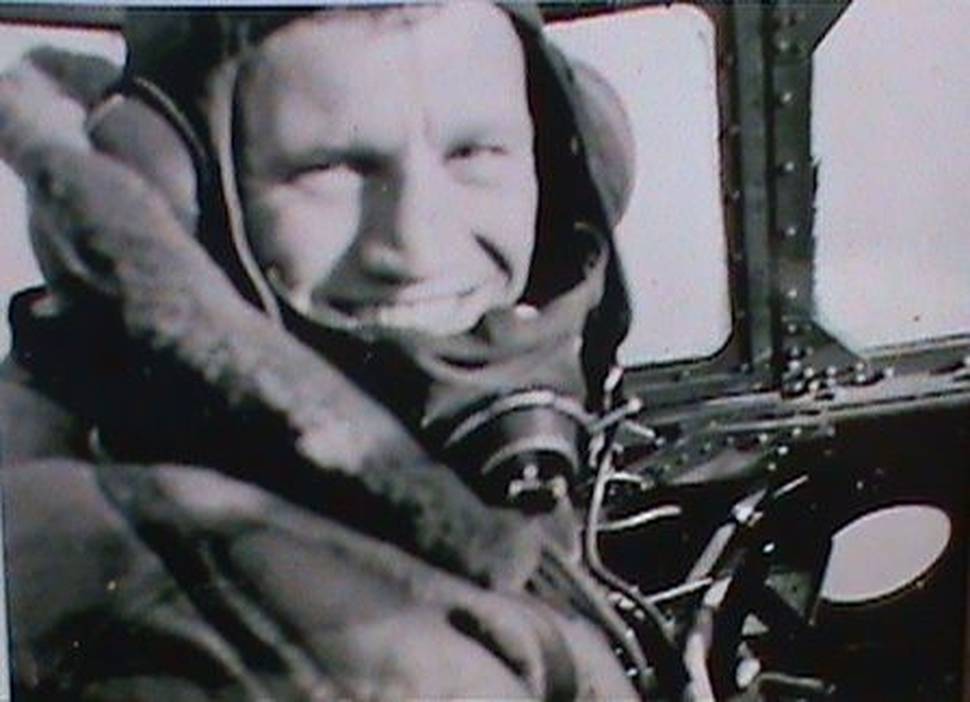 "This is one hell of a story, but it's most important to convey our sense of gratitude to the Lamason family," Mr Harold said. "We've done a lot of consultation with them and they have entrusted us with Phil's story - a story not well-known in New Zealand and Australia. The Lamason family are the salt of the earth type people and our trust is humbled by their attitude, so what we do has to work.
"This man was one of us. This is an amazing opportunity for our small town, with a lot of potential and we want to include everyone."
Mr Lamason was respected by fellow airmen from around the world and known as a great humanitarian and a great leader.
The trustees, along with Mr Harold, Glenys Scott, Lee Bettles, Nicky Roberts and Sandra Cordell, have commissioned Waipukurau author Hilary Pedersen to write a book on the life of Mr Lamason.
"I didn't hesitate," Hilary told the Dannevirke News. "This is such a wonderful story."
Hilary will work with Sal Chriscillo, who will design the layout of the book.
"It will be a very visual book, with great prose," she said. "Sal and I have worked before on books and we both feel very privileged and excited."
Hilary, a former staff member at the Tararua District Council, said she's thrilled to be working with friends from Dannevirke and the aim is to have the book ready in time for next year's Christmas market.
"I'm getting huge support and assistance from Glenys Scott, a close friend of Phil. Glenys is extraordinary and she deserves so many accolades for leaving no stone unturned regarding Phil's story. I've met with John and Debbie Lamason, Phil's son and daughter-in-law, and we'll be working together to share information because this story is bigger than me."
And the book will cover much more than Mr Lamason's war exploits, Mr Harold said.
"There is a lot more to Phil's story. He had huge pride in his involvement with the Smedley training farm in Central Hawke's Bay for 20 years and he loved farming with a pride and passion."
When Mr Lamason left the air force at the end of World War II, he and wife Joan farmed at Rua Roa. Along with the book, the trust is also working on other ideas to remember Mr Lamason.
"In April next year there will be an opportunity for anyone who wants to, to become a member of a friends' group and we're also looking to have some sort of recognition of Phil locally. But we know it's got to start small. By creating an opportunity for friends we want to get people involved from near and far because we know there's a great anticipation for this to happen. We will also work on some sort of destination in Dannevirke to remember Phil and there's been overwhelming support and we feel very humbled by that.
"Eighteen months ago I said to Glenys (Scott), well what about ... ? I know people are very proud and want to be part of Phil's story. I became involved because of Phil's great story and from my own artwork I know the power of good storytelling."
Mr Harold said the energy generated by people's enthusiasm is wonderful.
"But in a little district such as Tararua we have to make all our efforts sustainable."
Mr Lamason was born in Napier on September 15, 1918, and the trustees are looking to what would be his 100th birth in 2018 as a fitting time to have something to remember him by here in Dannevirke.
Already Alan Holmes has spent 100 hours building a full-scale model of a Lancaster bomber.
"Alan was convalescing and not able to work on heavy restoration of motor vehicles so I asked him to make the bomber model. It's wonderful," Mr Harold said.
Lamason highlights
* Squadron leader Phil Lamason flew 45 missions.
* He was shot down over France on June 8, 1944.
* As the last man out of his bomber, he was hidden by the French Resistance for seven weeks before being captured by the Gestapo.
* After being sold out by traitor Jacques Desaubrie for 10,000 francs, the equivalent of $120, Mr Lamason and fellow airmen were herded into cattle cars for the horrendous five-day journey to Nazi concentration camp Buchenwald, on the Ettersberg (Etter Mountain) near Weimar, Germany.
* Once there there was no way out except as smoke through the chimney for most prisoners.
* After learning the Gestapo had given the order to exterminate all his men in Buchenwald, Mr Lamason risked his life to get word to the Luftwaffe that the airmen were being held in the camp illegally.
* He had seen the extermination order but didn't tell his "men" until a Buchenwald reunion in 1985.
* Four days before their scheduled execution, the prisoners were transferred to Stalag Luft III.
* He'd saved the lives of 168 airmen, 82 Americans, 48 British, 26 Canadians, nine Australians, two New Zealanders and one Jamaican.
* The Phil Lamason trustees are keen to see how many of the families of those 165 airman they can get in touch with.
* Mr Lamason is renowned for his perseverance, honesty and integrity.