State Highway 3, between Te Awamutu and Ōhaupō, was closed twice yesterday afternoon within an hour following two multiple vehicle crashes.
At the time of going to press, workers were still clearing both scenes.
Emergency services were called to the first crash, in the 70km/h zone south of Ōhaupō, at 1.20pm.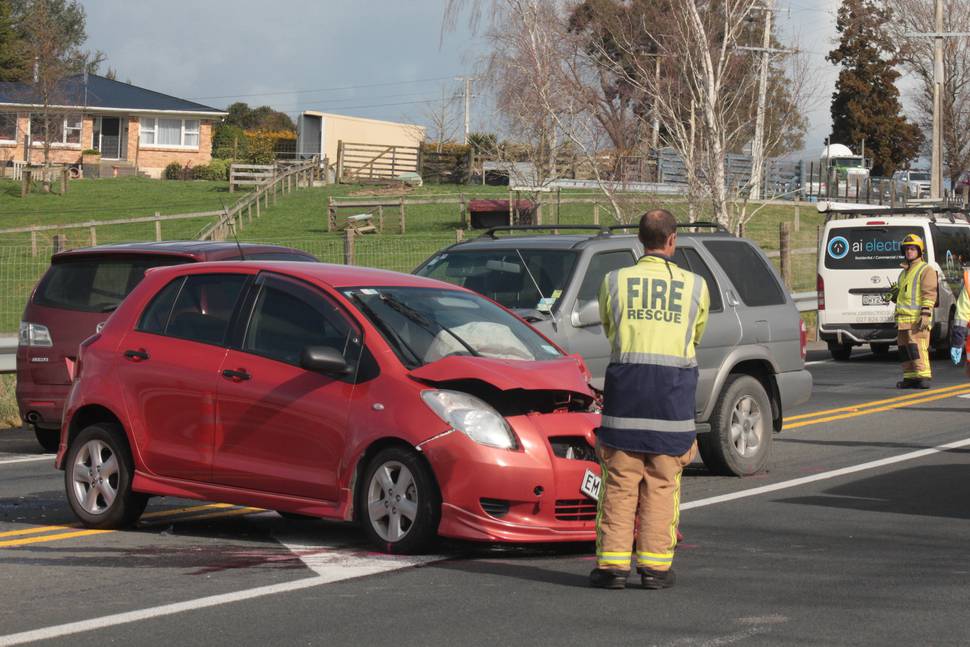 A Fonterra tanker and trailer unit was rear ended by a woman driving a van as it turned left into Ranby Rd.
She was in turn hit in the rear by a utility vehicle.
Police sergeant Warren Shaw says it was a classic case of following too close by both drivers.
A witness, who was behind the utility, told Police the tanker's indicator clearly showed it was turning into Ranby Rd, but the two drivers in front of her were unable to stop.
The woman driving the van was cut from her vehicle by Te Awamutu volunteer firefighters and transported to hospital by St John Ambulance.
As the firefighters returned to Te Awamutu they came across a second crash on the state highway south of Sowerby Rd.
The emergency call went out at about 2pm, plus motorists driving through the first crash scene alerted Police officers who rushed to the second scene.
Two cars had crashed, almost head on, and it is believed the driver from one vehicle and driver and two children from the second vehicle required medical assistance from ambulance paramedics.
Police said the driver of the northbound vehicle was caught up in the queue from the first crash and did a U-turn in the path of the southbound car.