A proposed redevelopment of Claudelands Bridge into a shared pedestrian zone has split people's views on cycling.
A Hamilton News Facebook poll on Tuesday had 39 per cent of voters for the change, while another 61 per cent of people were against.
The proposal came from councillor Mark Bunting, who wants the city to connect better for cyclists, making it more accessible to get from the east and the west. He wants the bridge to be lowered to a 20km/h speed limit, while repainting it different colours to represent a shared zone, and removing the inner barriers.
However, commentary on social media was split.
Max Dillon Coyle said it was a "fantastic idea and supported by both international evidence, examples, statistics and studies. So in other words, bound to be shouted down by the illiterate mob."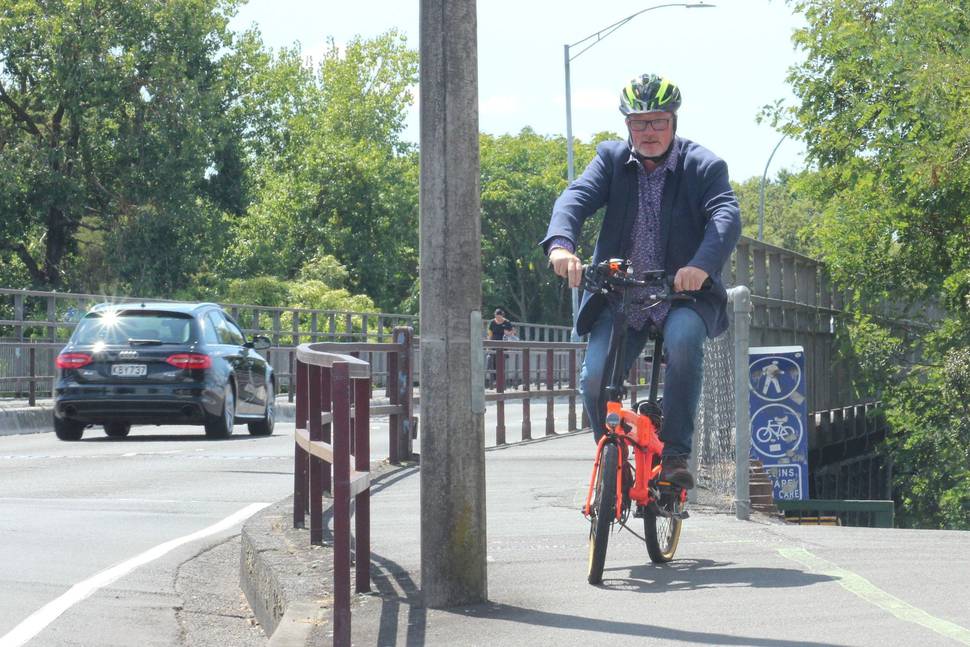 His comment drew the attention of Jack Henderson who said "with respect Max, I am a former deputy chair of transport and former elected ARC member, and a long term believer in sustainable transport, but even I think it is an amateurish idea from a self-promoting councillor in election year, so I'm not sure where that leaves your theory about an illiterate mob, given that I also have a first class masters degree."
Mr Bunting responded to Mr Henderson's comment saying he was the self-promoting councillor, but that this had nothing to do with the elections, and that he was not thinking about restanding at this stage.
"This is me doing what elected members should do in floating an idea with the public. While my obviously 'amateurish idea' could never measure up with your obvious superior wisdom, I'm more than happy to hear from you personally and glean from your obvious success in Auckland in making cities flow smoothly and safely."
Other commentary said the CBD is dead, and further attention should be made elsewhere.
Cameron Christiansen said "let's be honest, Hamilton. No one goes to town, they go to the Base. Half the shops in the city are empty, and the homeless population intimidates pedestrians/shoppers.
"I'd eat my hat if more than 1000 people actually used your expensive and ridiculous green cycle ways that are currently painted over the city."
Mr Coyle responded saying foot traffic data from last year showed that the CBD was on the rise again.