Local school children have been spoilt for choice this week with a range of school holiday activities and events on offer at the Rotorua Library to keep them busy.
From dance parties to imaginative Lego-making sessions, library staff ensured there would be an activity to suit everybody's needs.
One such activity had the nostalgic sound of fingers raking through Lego filling the library's second floor as children added the piece de resistance to their creations.
Among the 15,000 pieces of Lego was Foster Boyce who was happily celebrating his eighth birthday by creating a superyacht.
"It goes 200, 20,000 and 20 million kilometres per hour, it goes super fast.
"I've got gadgets and goblets on here, this fires plants, cactus plants that produce poison."
But it didn't stop there, once it was finished 500 people would be able to fit on Boyce's superyacht that could also fly and drive on land.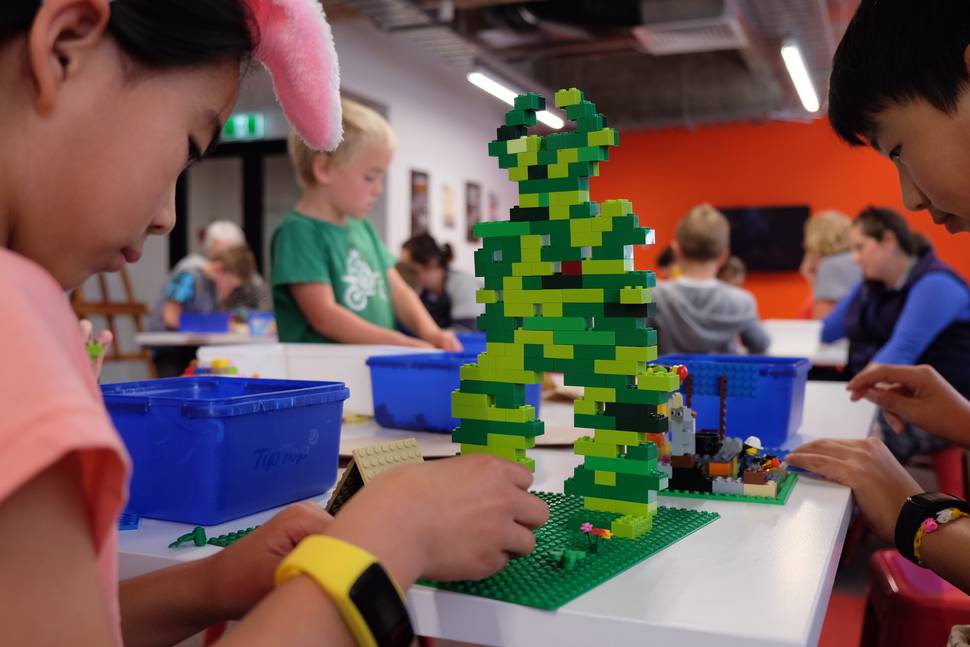 Youth and early learning lead Kylie Holmes said the idea behind the day was for kids to create a story from five specific pieces.
"We've had a five-foot high yeti, a banquet dinner, cottages, gardens, pyramids."
Earlier this week, kids were getting down and boogying at the library disco.
Through balloons rolling around and bubbles falling like snow, about 70 little feet jumped, grooved and jived their way around the space.
Holmes said she was happy with the big turnout to the dance party which also proved successful last year.
A playlist studded with music from movies and happy songs children would know, Holmes, one of the hands in charge of the music, said she made sure there was something parents would like.
Cue the macarena.
Dressed like princesses, Te Matoha Rangitauira, 6, and her sister took to the centre of the dancefloor.
"It's like a party," she said.
Sarah Barry's daughter, son, and niece were giggling under the bubble machine and she said it was an easy, fun thing to bring children to.
"Just the interaction with others and it builds their confidence to meet other people."
School holidays continue next week.
- Additional reporting by Leah Tebbutt