Lucian Clarke loves police cars, sirens and flashing lights.
So when Te Awamutu police paid a visit to Lucian's third birthday party last Thursday, he couldn't contain his excitement.
Life hasn't been easy for the young boy, whose dad Steven has terminal lung cancer.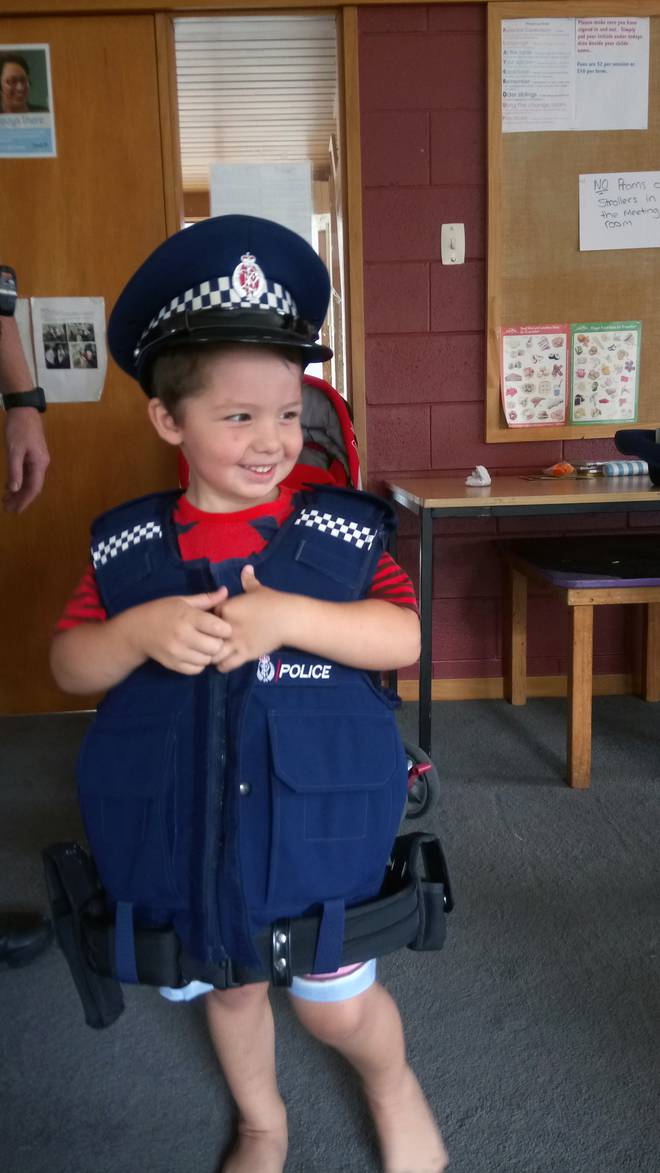 But his day was made a little brighter with a surprise visit from Sergeant Felicity Cook-Jones and constable Alex Abercrombie-Gilby to Lucian's Plunket playgroup.
Lucian and his playgroup friends got to check out a police car, try on a police uniform, hear the sirens and watch the flashing lights.
Police even announced 'Happy Birthday, Lucian' over the police radio and gave him a teddy bear as a present.
Lucian's mum Elizabeth said her son was delighted with the birthday surprise.
"The police were fantastic," she says.
"Lucian was very happy and there were smiles all around.
"He loves lights, sirens and anything to do with police cars, fire engines and ambulances."
Lucian's grandma — also named Elizabeth — arranged the police visit to Plunket to put a smile on her grandson's face.
"I was trying to make a good memory for Lucian to cherish for when his dad's not there.
"We were hoping his dad would've been at Plunket that day, too, but he wasn't well enough to go."
She is thankful to police for making the time to visit.
"Everybody's too quick to criticise police but you don't hear the good stories," she says.
"They took time out of their day to make a little boy's day — and it means a lot."