A Rotorua home has won gold at the Bay of Plenty Central Plateau Registered Master Builders 2018 House of the Year competition.
Rotorua building company Urbo Homes Limited took out the gold award and category win in the Volume/Group Housing New Home $450,000 - $700,000 range.
A Taupō home and a Tauranga renovation won the supreme awards which were announced at a gala dinner at Taupō's Wairakei Resort tonight.
Edinbridge Resources Limited won the new home over $2 million category for the Mt Maunganui property while The Craftsmen Limited won the new home $1m- $2m range for a home in Taupō.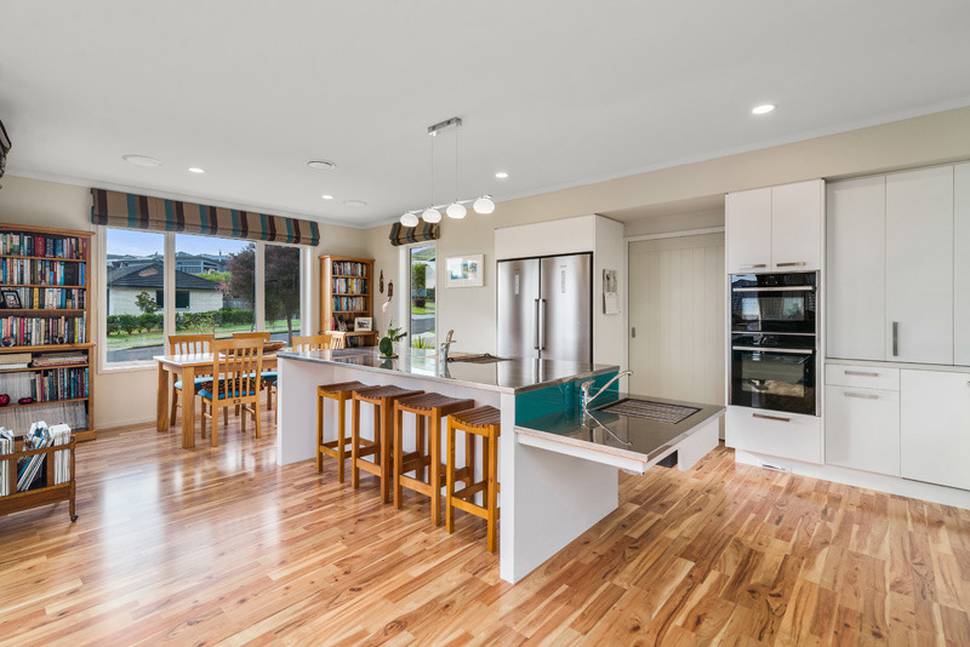 It was a particularly successful night for The Craftsmen Limited, winning seven regional awards including the Craftsmanship Award, the Interior Design Award, the Heart of the Home Kitchen Award and the Outdoor Living Award.
Judges said the winning House of the Year was a beautifully built home, exhibiting high-quality craftmanship from the builder.
"This cedar clad house is a contemporary version of two opposing skillion roofs, which are offset to bring light into the interior of the home.
"A central kitchen anchors the heart of the home, featuring beautifully crafted built-in plywood joinery and ceilings. The well-furnished living areas provide views across the reserve, lake and mountains beyond."
Judges said the outdoor spaces featured naturally heated pools and a well-planned landscape.
"These consider views and circulation around the site while integrating seamlessly with the interior. Congratulations to the team at The Craftsmen Limited for this outstanding achievement."
The winning builds were celebrated at the gala dinner by Bay of Plenty Central Plateau Registered Master Builders Association members and colleagues from the local construction industry.
There were 18 gold award winners from the Bay of Plenty Central Plateau region which will now be judged against gold award winners from around the country to find the National Gold Reserve finalists.
National category winners and the Registered Master Builders Supreme Awards for House of the Year and Renovation of the Year will be announced at a gala dinner on November 24 at the Cordis Hotel in Auckland.
For more information about the competition, visit www.houseoftheyear.co.nz.
Full list of winners: