At this stage of his career, Chris Wood appears to have landed at the best possible destination in the English Premier League.
That's the conclusion drawn after talking with Burnley manager Sean Dyche, who has put his faith - and a huge transfer fee of 15 million ($26 million) - in the 25-year-old Kiwi.
Aside from being a record signing for the Lancashire club, it's also the most money anybody has paid for the services of a New Zealand sportsman. It's more than Winston Reid, Dan Carter, Steven Adams and Scott Dixon.
But Dyche, who has put his reputation on the line with the acquisition of the All Whites striker, is remarkably level-headed when asked about his expectations of Wood.
"We want him to continue to enjoy his football and the challenge of what it is," Dyche told the Herald on Sunday, just before heading to training at Burnley's state of the art facility at Barnfield Training Centre.
"If players are in a healthy mindset, then that is usually when they play their best. That's the main thing, to enjoy the challenge of playing at the top level. As for the fee ... there is no pressure on him.
"Price tags are out the window now. The old days of saying 'he is carrying a price tag', they are irrelevant now and I certainly don't look at that. He has been working hard for most of his career to play at the top level and he has a chance now. But you have to enjoy the challenge and embrace it."
Among all the glamour and glitz of the Premier League, Dyche is an old-fashioned type. He has, intentionally many believe, built a predominantly British squad at Burnley, believing it key to a strong team spirit. Dyche has been in charge since 2012, in an age when the average manager's tenure is less than 12 months. And he's not one for extravagance, famously ducking the widespread celebrations around town when Burnley returned to the top flight in 2016 to have a meal with his family in a restaurant off the M6.
He is also, it seems, not a manager prone to an impulse buy.
Given the nature of the Premier League, where money is thrown around like confetti and players are bought and sold in the blink of an eye, it is reassuring to know Burnley's pursuit of Wood wasn't based on a sudden infatuation or a single head-turning performance.
Wood was a player in demand during the recent off-season, after an impressive campaign with Leeds in the second-tier Championship, where he scored more goals (30) than anyone else.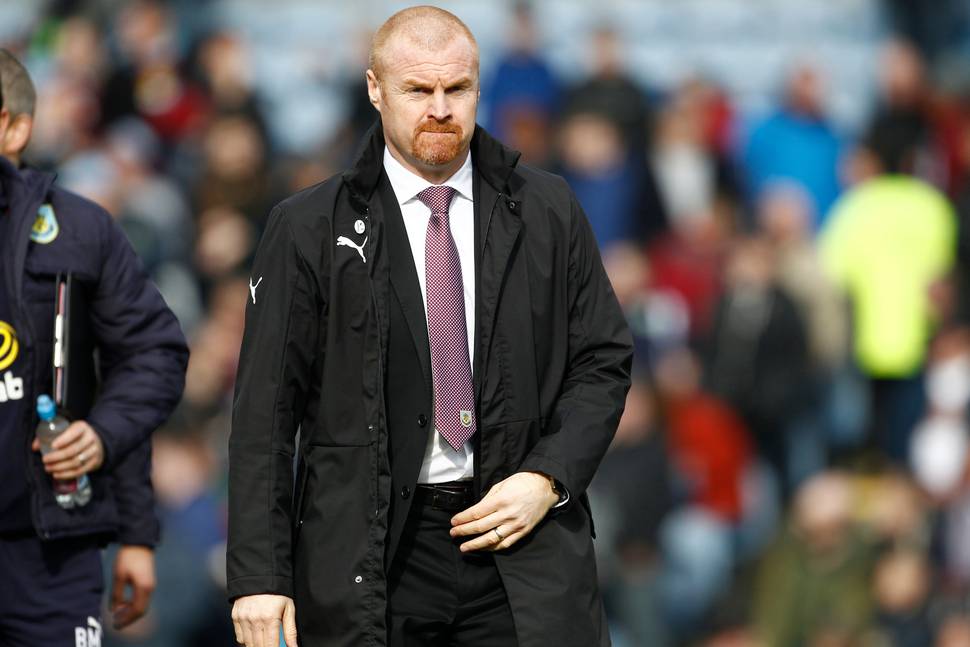 Other teams noticed Wood's chart-topping performance - he was linked with at least five other Premier League clubs - but Dyche had been following Wood's progress since 2010, after being tipped off by a former Millwall team-mate.
"I've been watching him since he was first at West Brom," Dyche said. "I knew a player there, Steven Reid, who was a personal friend of mine and who always spoke very highly of [Chris], even as a young player. We have tracked his progress over the last few years."
Wood was contracted to West Brom for almost five years, though he had loan spells at Barnsley, Brighton, Millwall, Birmingham and Bristol City during that period.
Dyche, whose own playing career as a defender spanned more than 15 years with six clubs, including a memorable FA Cup semifinal with Chesterfield in 1997, finds positives in Wood's wide-ranging CV.
"When you see players do well on loan, it means they are flexible to the challenges," said Dyche. "It's not easy walking into different dressing rooms, getting on with players and learning the game as you are trying to find your way. I did it once in my career and it worked well but lots of loans work in different ways. Players who have done that get a rounded view of what the challenges are."
Wood moved from West Bromwich Albion to Leicester in January 2013. He helped the Midlands club gain promotion to the Premier League but was mostly marooned on the bench after that, then had a fruitless loan spell at Ipswich before his move to Leeds at the end of the 2014-15 season.
"He's done a lot of loan spells, which were good for him in many ways but you also kind of feel like 'where do I belong?' He finally settled at Leeds and did really well. He is maturing as a player and we've got him at that nice time where although he's a more rounded player now, there is still more to come from him, we believe. He can still keep developing and obviously the challenges of playing at the highest level will help him do that."
Dyche is one of only seven British managers in the Premier League but he has already made his mark, guiding Burnley to successive seasons in the Premier League for the first time in their history.
It's no mean feat. Burnley (population 70,000) is the smallest town in the league and can't compete financially but they have spent wisely, and turned Turf Moor, where they lost only six games last season, into something of a fortress.
During his tenure, Dyche has stood out for his pragmatic approach.
"If you want to play Barcelona football, get Barcelona players," he said last year, after criticism of his team's style. "Don't try it without them. I will show you a hundred horror stories of people that said they were going to play Barcelona football. They were out of work within three, six, nine months."
Though the pressure is constant and unrelenting - "There are only two types of managers; those that have been sacked and those that will be sacked," once observed former Leeds boss Howard Wilkinson - Dyche will be patient with Wood.
"It's early yet [and] we believe in giving players a chance," said Dyche. "Give them a chance to get used to what they are doing and the other players because sometimes you can over-instruct a player before they are ready for that instruction.
"It's simpler to get them going and build their own confidence within the group. Slowly but surely, we will add in different things that we think are important to him and important to us. But at this stage, it is just about letting him settle. That is important rather than overload him with too much information, too early."
Wood faces stiff competition at Burnley, with other top strikers in the squad, but Dyche's selection criterion is simple.
"It's just form related," said Dyche. "I like the ones that are playing well and the ones that are scoring goals. I don't do favourites, I don't do price tags or things like that, I [pick] the ones that will fit the team and be effective on any given day."
Wood, who could make his Premier League home debut for Burnley tomorrow morning (NZT) against Huddersfield, appears ready for the top flight, after a brief taste with West Bromwich and Leicester.
"I think he is older [and] wiser," said Dyche. "We all want to rush through this game and every player, every media outlet, they all want players to be exceptional within three games of playing professional football. But for most players, it doesn't work like that.
"The maturation of a player takes time. But I think at 25, he is in a very good place and settled as a player, and we hope he can adapt and challenge himself with what we do at the top level."