If you think travelling through Asia is all about eating sushi or scoffing dumplings, prepare to think again.
Research by Booking.com found 41 per cent of travellers are still looking to be more adventurous with the type of foods they eat while travelling. So, forget previous assumptions and instead turn your culinary experience on its head and try the unexpected in these undiscovered foodie havens in Asia.
Cheers for beer in Qingdao, China
A port city of skyscrapers, parks and beaches, Qingdao is home to the Tsingtao Brewery Co. Ltd, China's second largest brewery. Founded in 1903 by German settlers, the Tsingtao Beer Museum celebrates the namesake brewery and both are situated - very aptly - on a road called Beer Street! The Qingdao International Beer Festival is a major event taking place throughout the month of August, arguably rivalling Germany's Oktoberfest in scale and frivolity. Be prepared to drink your glass empty after every shout of "gan bei", the Chinese equivalent of "cheers".
Where to stay: Overlook the city in style at the Farglory Residence, which offers modern rooms with spectacular city and sea views. Farglory Residence boasts a superb location in Farglory International Plaza and is a 5-minute walk from Wusi Square and the Olympic Sailing Centre.
Winner winner, chicken dinner in Seoul, South Korea
While South Korea is often noted for its delicious foods including bibimbap and kimchi, fried chicken is really the country's hidden culinary secret! Unlike in the USA, Korean fried chicken is often served with special sauces such as soy garlic glazes and accompanied by a side of pickled daikon. Fried chicken is so popular in South Korea that the term 'chimaeg', a blend of fried chicken (chi) and beer (maekju) can often be heard on nights out on the town. South Korea even has more fried chicken shops than there are McDonald's franchises around the globe. That's some serious love!
Where to stay: Stay outside the box at Hi Jun Guesthouse, located in the Mapo-Gi district of Seoul. These converted shipping containers make a cool, alternative place to stay close to famous shopping centre Noon Square. Enjoy a complimentary breakfast each morning during your stay and make the most of your cosy room with underfloor heating.
Go meat free in Koyasan, Japan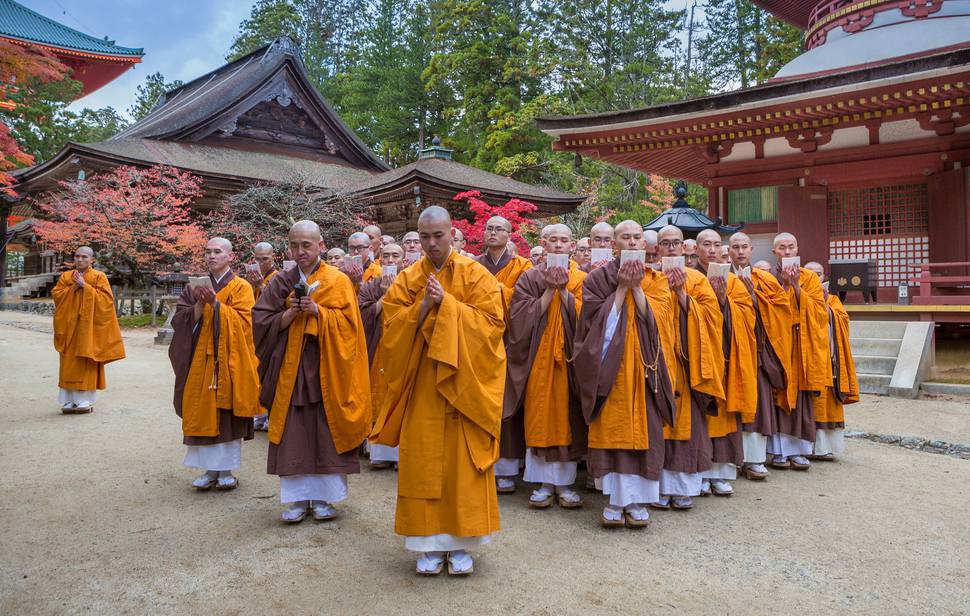 When you think of Japan you think of sashimi, fresh fish and sushi, but vegetarians and vegans alike will be thrilled to discover the UNESCO World Heritage site, the mountain of Koyasan (Mount Koya). A special vegetarian (often vegan) diet is followed by monks and Buddhists. It is called Shojin Ryori in Japanese, which can be translated as "Food of Devotion". With a tenth of global travellers worrying about dietary requirements not being met, Koyasan is the perfect location to guarantee a wide choice of dishes.
Where to stay: If you want to keep in touch with the traditional Japan Koyasan Shukubo Fudoin, will suit you well. This property is a Ryokan, a traditional Japanese inn that features public baths, a complimentary vegetarian breakfast and communal spaces where guests can relax and take in the views.
Enjoy a fresh catch in Donggang, Taiwan
Located on Taiwan's western coastline, along the Taiwan Strait, Donggang has one of the country's largest fishing harbours. As a result, it has a thriving seafood industry – with fresh off-the-boat cuisine filling its restaurants. Visit the Dong Gang Seafood Market, full of stalls selling fresh fish, dried seafood, vegetables, and sashimi that rivals Japan. Visitors can eat a great seafood meal overlooking the river that flows into the Taiwan Strait. You can't get much fresher than that!
Where to stay: Get a view from the top and take in the city action right from your bedroom window at the Wandao apartments. With a breakfast served daily and a fitness centre in the building, you won't want to leave. Why not hop on one of the free bikes and cycle 2.3km down the road to Dapeng Bay National Scenic Area to immerse yourself in the Taiwanese scenery?