An actress who injects herself with 3.5million-year-old bacteria in a bid to stay youthful revealed her age on This Morning - but failed to convince skeptical viewers.
The surgery addict, from Munich, Germany, who goes by the moniker Manoush, told Eamonn Holmes and Ruth Langsford how she had spent thousands of pounds on nips, tucks and implants in her quest to help herself 'age gracefully', reported the Daily Mail.
Describing herself as a 'human lab rat', Manoush explained how she is the first person to try injecting herself with the ancient bacteria, which apparently shows no signs of ageing.
After initially telling the presenters that she is 'far over 40', Manoush was eventually pushed to reveal her exact age: 48. However the answer failed to convince viewers, who took to Twitter to express their disbelief.
One wrote: "Some woman that looks about 110yrs old on This morning trying to tell people she's 48yrs old [sic]."
Another posted: "No way is this woman younger than @ruthlangsford. If she's 48 then Ruth is 16."
Manoush has been pumping an extract of the bacteria, Bacillus F, into her blood stream for the past three months and claims it has made her look and feel younger.
The ancient bacteria was discovered in the permafrost of north-west Russia by scientists in 2009 and some have hailed it a 'scientific sensation'.
The team, who unlocked its DNA code in 2015, say that unlike most cells in nature, Bacillus F shows no signs of aging and believe it could hold the key to unlocking improved human health and longevity.
Samples containing extracts of the bacteria have been given to Manoush by Doctor Anatoli Brouchkov, head of the Geocryology Department at Moscow State University.
The injections are just the latest in a longline of procedures for mother-of-one Manoush who has already spent £36,800 (€41,700) on plastic surgery over the last 20 years.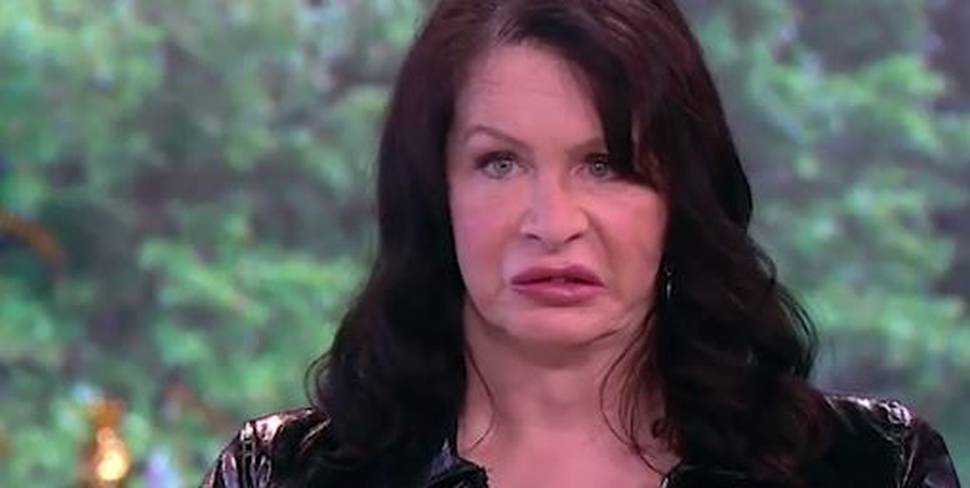 Speaking to Eamonn and Ruth, Manoush said: "I had a face lift, I had the shape of my eyes changed, four eye lid surgeries, two nose surgeries, which got botched, had my lips done, fillers in my face, my breasts done six times, I have had chemical peels..."
Manoush, who is the first person to try the controversial bacteria treatment, said she was happy to be a 'human lab rat' if it meant she could turn back the clock.
She held out on telling Eamonn and Ruth her age until the end of the interview, when she finally said she was '48'. The revelation sparked a flurry of tweets from shocked viewers.
One wrote: "48? We're not talking your Plenty of Fish age, we're talking in real life."
Another posted: "Don't think I'll bother with those injections. Just grow old gracefully. She looks everyday her age, now if she was in her 90's."
A third added: "Another one who thinks wrinkles are all that makes you old. NOTHING will stop anyone aging. Age happens regardless."
WHAT IS BACCILUS F?
The bacteria was discovered embedded in ancient permafrost at a site known as Mammoth Mountain in the Sakha Republic, also known as Yakutia, the largest region in Siberia.
Dr Brouchkov said: "The local people who live in the far north in that area, they actually consume this bacteria in the water when the permafrost melts and the microorganisms go into the water.
"Believe it or not but that area is famous for people who live longer in Siberia."
According to previous reports, the bacteria has been injected into living organisms, notably human blood cells, mice, fruit flies and crops and is said to have shown a positive impact, with animals living longer than expected.