A pedestrian who was killed when she was struck by a car in Auckland's North Shore is being remembered as a passionate conservationist.
Christine Ovens, 56, died after being hit by a car on Oteha Valley Rd around 7.30am last Thursday.
The Aucklander was a mother of one and also had several nieces.
She worked part-time at libraries around Auckland and was a volunteer for Forest & Bird.
Forest & Bird's North Shore branch chairman Richard Hursthouse, described Ovens as "quiet, methodical and a do-er".
"She was passionate about conservation," Hursthouse said.
"She attended most of our working bees and planting days at Tuff Crater, often bringing the all-important home baking.
"She was a regular contributor to our newsletters with beautifully written trip reports."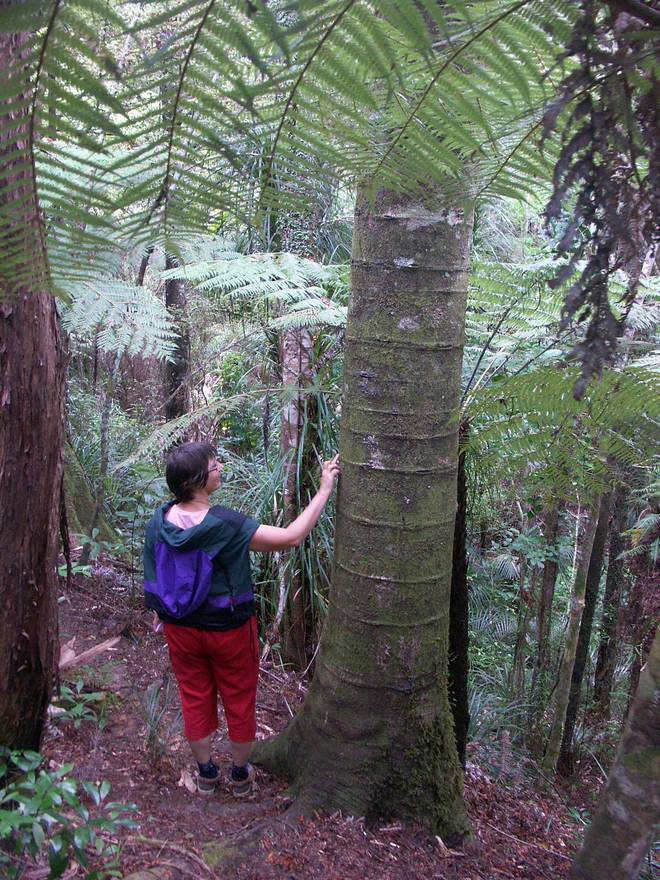 Ovens also spent time planting trees for the group on wildlife sanctuary Tiritiri Matangi Island.
"She will be sadly missed by all of us at Forest & Bird North Shore," Hursthouse said.
He said there would be a large Forest & Bird contingent at Christine's funeral tomorrow. The family has asked attendees to donate to Forest & Bird North Shore, in lieu of flowers.
Oteha Valley Rd, in Northcross was closed following the incident on Thursday morning.
Resident Jun Pyo was about to turn left onto Oteha Valley Rd when he came across the scene.
Shortly after the incident he told the Herald he wasn't sure whether the white Mazda station wagon or a maxi taxi, which is obscured from his photo, was involved.
Both were left parked on the median strip.
He said the crash happened in between Harrowglen Dr and East Coast Rd.
A police spokeswoman said an investigation into the incident was ongoing.
"We are continuing to follow lines of enquiries, which can take some time to complete," she said.
The team from the North Shore Police wanted to hear from anyone who hadn't already spoken to police.
"Anyone who saw the incident can contact North Shore Police on 09 477 5004."
So far this year, eight pedestrians have been killed on the country's roads, contributing to a road toll of 117.
At this time last year 12 pedestrians had been killed by vehicles on our roads.
This was up from the five pedestrians who had died in incidents involving vehicles at this time in 2016.