By Jane Mulkerrins
"TV doesn't often make you cry," says Bear Grylls. "But these stories are really powerful and sometimes really heartbreaking and it's all so much more compelling because it's real."
The adventurer, survival instructor and former SAS serviceman is the host of Hostile Planet, the new six-part wildlife series from the National Geographic Channel. And with an on-screen fatality rate to rival that of Game of Thrones, this is not a fluffy, gentle watch – this is nature, up close and brutal.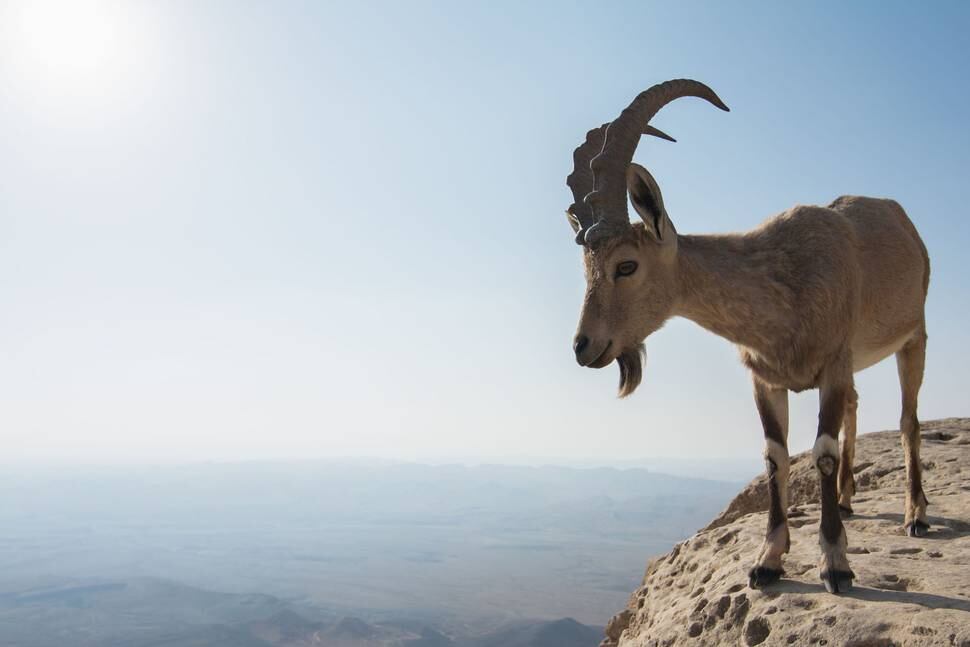 "Our aim was to try and find the most dramatic stories, and that gives the show some attitude," he says. "This isn't Blue Planet; this is the Hostile Planet. We are going to the hardest, the coldest, the hottest, most brutal, most stormy - the most extreme places where life exists, sometimes just by the skin of its teeth."
"For the animals that have to survive in the harshest deserts or the coldest polar regions, life is pretty tough," Grylls continues. "But the ways they manage to do that are extraordinary. When you follow some of those little baby antelope across the grasslands, surrounded by hyenas, you think they are surely dead. And yet, some of them survive – by brilliance and by luck, and by working together – and that's really inspiring."
For each episode, the focus is on one environment or ecosystem - mountains, deserts, oceans, jungles, the poles or grassland – filmed across seven continents, on 82 shoots, with 1300 days of filming by 245 crew members.
But, with no shortage of equally epic wildlife documentaries in television archives, the question for the team, says cinematographer Matheo Willis, was: "How do we create these stories in a different way to what has been done before?"
The approach they decided upon was to tell the stories from the animals' perspective. "How do you feel, as that little baby barnacle goose chick, or that hungry snow leopard? Or that mountain goat crossing a raging torrent? And how do you then convey those feelings to an audience? How do visually portray that?"
And beyond telling these stories of survival in a new and intimate way, Hostile Planet also has a further message to convey, about conservation. "These environments are already hostile, but because of climate change, they are becoming more hostile every day," says Grylls.
The series director is Guillermo Navarro, who won an Academy Award for Pan's Labyrinth, but who comes from a documentary background, even having worked for National Geographic in the past. "The planet has changed and evolved so rapidly that a polar bear today is not the same guy that he was 50 years ago," he says. "His story is entirely different, so we also had to change how we tell the story – it was not about just looking at him any more.
"The big challenge was to dissect what was traditionally done in natural history films, where the narrative was a voiceover and the visuals followed that and were very observational. We wanted the visual narrative to be the leading narrative, so that the audience would become immersed in it. The audience's connection had to be with the emotions, with the drama that these animals go through, and for them to learn from the animal behaviour what the human condition is, and how parallel that is."
However, as Willis points out: "We all understand the grammar and the vocabulary of film, but we are also trying to do that with animals – animals that don't read the script, that don't turn up on time. You can't control the light and you can't control the weather; you are dealing with so many unknown variables and just hoping that it all comes together at some point."
That was very much the case when the team set out to film a snow leopard - the holy grail of wildlife documenting - in the Himalayas. "People have written whole books about going on journeys to see snow leopards, and never seeing a snow leopard," observes Willis.
Indeed, after four weeks on location attempting to catch sight of one, the film crew was ready to return home to the UK. "But we heard about this young male," they told Willis. "He was walking around and he was hungry." The team was tasked with staying another week. "Everything you see on screen, from the moment the leopard runs off the cliff to the moment when he is hunting birds again, happened in the last three days of the shoot," says Willis.
"You have to be ready for when the event takes place, and that's the whole magic," says Navarro. "You don't know where the rabbit is going to jump but you have to be prepared for it. To be calm, to be aware, with your antenna up.
"You become some sort of an animal yourself – it's all about instinct."

Hostile Planet, Sundays from 14 April, 8.30pm, National Geographic, Sky Channel 72. Also available on Sky Go and Sky On Demand.