Q Theatre:
It might not be the man himself, but Auckland's love affair with David Byrne continues. Hot on the heels of his sold-out and wildly successful Spark Arena show last weekend, Silo Theatre opens the "poperreta" musical based on the concept album
Here Lies Love
by Byrne and Fatboy Slim. Based on Byrne's research into the life of former Philippine first lady Imelda Marcos, it's got to be one of the most novel premises for a theatre show this year with some 26 songs performed by fierce and fabulous divas Jennifer Ward-Lealand, Ria Hall, Colleen Davis, Sarah Nessia and Villette Dasha.
Here Lies Love, Rangatira at Q Theatre, tonight – until Saturday, December 8
Q Theatre:
Dynamotion has been disco-ing down in Auckland for six years, shamelessly parodying classic movie genres with dance routines that are both funny and a lot slicker than images the term "comic dance troupe" may conjure up. Having previously taken the mickey out of dystopian sci-fi, road, spy and dance movies themselves, this year funnyman Tom Sainsbury and his fellow dancers pay homage to horror. When movie monsters Frankenstein, Dracula and The Mummy are told they must leave Universal Studios because they're not scary enough, they decide to put on a truly spine-tingling horror show to end all horror shows.
Monster Mash, Loft at Q Theatre, until Saturday
Auckland Town Hall:
Even if you're not an orchestral music fan, there are some classics you should see – hear – performed live at least once by a top-flight orchestra. Beethoven's
Symphony No. 9
, written when he was completely deaf, is one of those and the NZ Symphony Orchestra is in town to perform it.
Beethoven 9
opens, though, with his
First Symphony
written when he was a young man making his name in Vienna as a pianist and composer. The concert concludes with
Symphony No. 9
, demonstrating in one concert the way in which he changed music forever. Four soloists - soprano Madeleine Pierard, mezzo-soprano Kristin Darragh, tenor Simon O'Neill and bass Anthony Robin Schneider - and premier choir Voices New Zealand feature in the fourth movement's 'Ode to Joy'.
NZ Symphony Orchestra – Beethoven 9, Auckland Town Hall, Saturday
Tapapakanga Regional Park: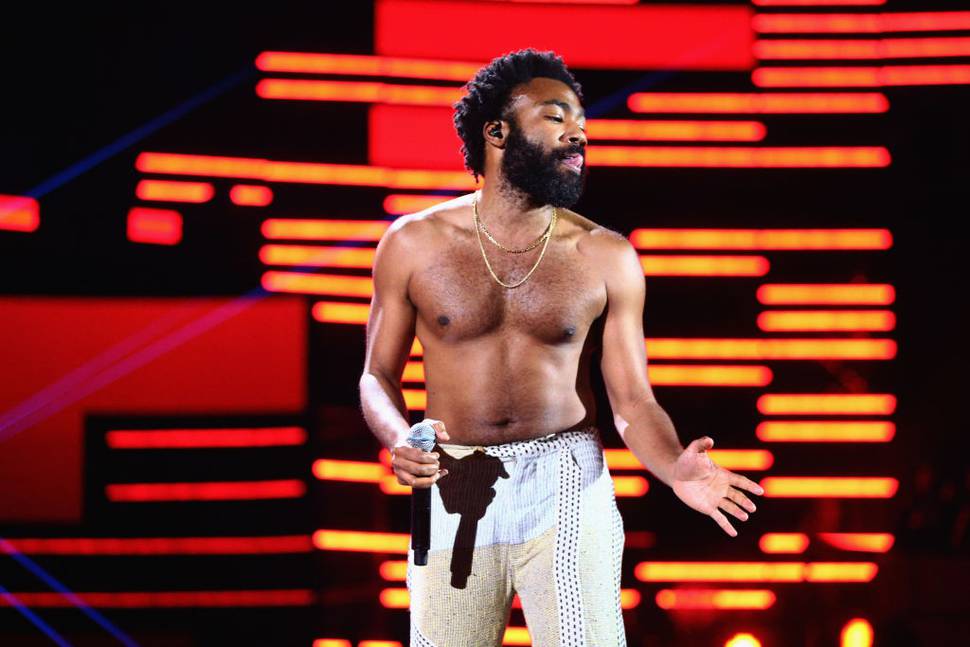 Childish Gambino - aka Donald Glover to those who watch Atlanta - is bringing his cryptic Pharos festival to Auckland this weekend. Last held in 2016, when Glover performed at Joshua Tree National Park in Colorado, it was described as a high-sensory audio and visual presentation. Feel intrigued? Well unless you've scored yourself a ticket, you'll have to remain curious. Phones and cameras are banned. Upon arrival at the three-day festival, guests will receive a bumbag to put their phone in that will be locked, and you won't be able to get it out until the festival is over.
Tapapakanga Regional Park, Friday to Sunday
Morningside Glasshouse:
Delicious drinks and striking visuals combine in this immersive experience from Bombay Sapphire. Guests are encouraged to channel their inner artist and unleash their creativity as they experience this pop-up gallery at the new Glasshouse building in Morningside. The Living Gallery is housed in a greenhouse-style dome filled with plants and trees of all description — creating an avant-garde art gallery meets botanical wonderland. Interactive art evolves as attendees add their own personal touch to the experience. Tickets include a customised gin & tonic on arrival.
Morningside Glasshouse, McDonald St, Morningside. Until Sunday. R18.