The daughter of late comic icon Stan Lee says they were working on a joint project involving a new superhero called Dirt Man, and vowed to see the character through.
J.C. Lee, 68, told TMZ Live Tuesday that they had hatched one last personality under Lee's vast legacy: Dirt Man.
'We have been working on a character called Dirt Man,' she told the outlet. 'The last little angel that we've got tucked away is Dirt Man.'
The New York City native opened up about her chat about the character with her father, who died at 95 in Los Angeles on Monday, the Daily Mail reports.
'I said, "Daddy please, no clatter, no steel no any of that - let's get down and dirty, let's do what's going on about love."'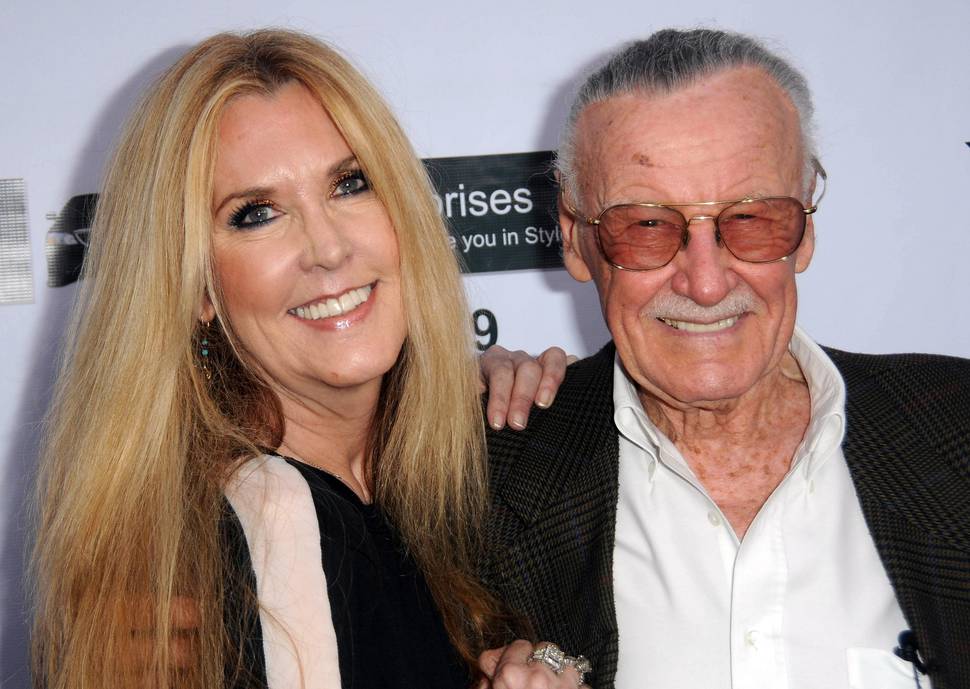 J.C. vowed, 'It's not over yet, we've still got a little trickery,' adding that she hopes Dirt Man will be made into a feature film.
In the chat, J.C. said she takes exception to see her late father Stan billed as a co-creator for any of the work he spawned.
'He created Marvel Comics, and forgive me, my father is not a co-creator,' she said. 'My father did not co-create Spider-Man, Hulk or any of them - he created them!'
She said her father was devoted to his fans and would answer as much fan mail as he could get to while working at Marvel.
'When my father could,' she said, 'he'd answer every fan letter that he could answer ... it's all about the fans, my father loved them so much.'
J.C. said she was planning on creating a charity in his name, the Stan Lee Childhood Literacy Foundation, to continue his legacy.
Lee has hailed by a litany of celebrities upon his passing Monday, as they marveled at his unparalleled creativity.
Among those who chimed in with memorials included Robert Downey Jr., Hugh Jackman, Chris Evans, Mark Ruffalo, Ryan Reynolds, Jamie Lee Curtis and Lin-Manuel Miranda.