Gemma McCaw has admitted to a few mistakes while reading the sports news in her latest foray into TV presenting on the AM Show.
But Mediaworks has hinted she could be back, following her stint replacing Mark Richardson.
And Mediaworks have left the door open to a small screen return by the former Black Stick, whose other big debut this year will be motherhood - she's expecting her first child with husband, two-time Rugby World Cup-winning former All Black captain Richie McCaw.
McCaw surprised viewers when she appeared in Richardson's seat and read the sports news for the breakfast TV show.
The former Black Cap returns from leave this week, but it may not be the last fans of Three's flagship morning show see McCaw.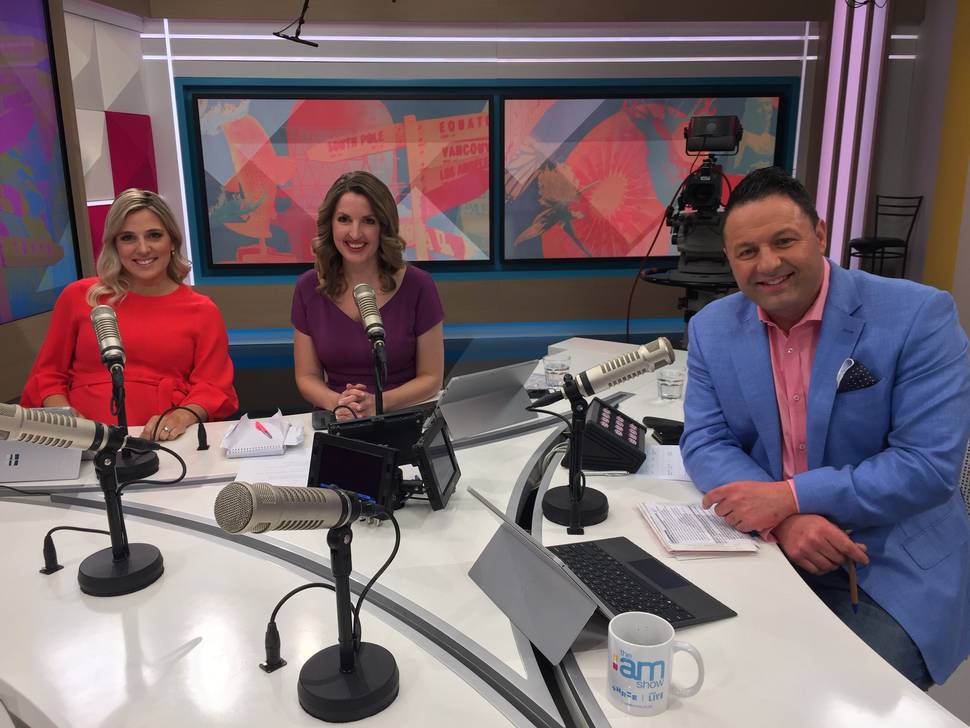 McCaw told the Herald on Sunday she had "really enjoyed" the experience and was grateful for the opportunity to step out of her comfort zone and try something new.
"I did make some mistakes along the way with reading the sports news but like trying anything new, I was trying to think 'progress not perfection' ... [I was surprised by] how fast three hours on live tv can go. Time flies when you're having fun."
The auto-cue proved the most nerve-inducing part of the gig, but she had lots of support.
"I was lucky to be guided by Duncan, Amanda and the team, and they gave me some great tips and advice."
A Mediaworks spokeswoman told the Herald on Sunday McCaw had been "a wonderful addition" and an audience winner for The AM Show.
"With her warm and charming personality, Gemma has been a wonderful addition to The AM Show this week and her expertise on health and wellbeing has added to the discussion on the show during Mental Health Awareness Week.
"For someone who has never read a live sports bulletin before, she has done a great job and based on their feedback, our audience and listeners clearly agree.
"Gemma has a big few months ahead of her, however we have loved having her on the show and hope to have her back again in the future."
It wasn't the first dip into broadcasting for the 28-year-old; in January she was seen, microphone in hand, interviewing ASB Classic tennis players for SKY Sport.
She had also previously been involved in the coverage of the Hockey World League Finals.
McCaw said she wasn't currently looking for more roles in TV, but couldn't rule out a return.
"If opportunities come up I am always open to them."