It's lucky Pink has a song called Fun House because that's what she turned Spark Arena into.
Nothing I've seen so far about this show really prepared me for the level of performance that I witnessed.
Pink flew onto the stage in front of a packed arena, literally swinging from a chandelier while - fittingly - singing Get The Party Started.
The show was packed with interpretive dance, gymnastics, mind blowing high-wire stunts and aerial silk acrobatics.
The set came complete with jack in the box type trap doors, a floating bed and even a massive slide and a giant inflatable Eminem. There were light shows, smoke machines and pyrotechnics and the whole thing is like a pop version of Cirque du Soleil which nothing can quite prepare you for.
She performed a few older tracks including Just Like a Pill and So What, as well as a couple of covers - including a killer rendition of Nirvana's Smells Like Teen Spirit - but the bulk of it was dedicated to her new album - and the tour's namesake - Beautiful Trauma.
The set, characters and costumes changed consistently throughout the phases of the evening, from riotous party vibes for Get The Party Started, Fun House and Revenge, to a moody Haunted Mansion vibe for Try and Just Give Me a Reason.
She stripped things back too, playing Where We Go, For Now and Barbies with strings and low lights, putting her stunning vocals on show.
This is the thing, Pink could easily stand there and sing and do nothing else and it would be impressive, but instead she's put on a full-scale production which could have been too much, but instead nailed the perfect amount of awe-inspiring goodness which had my jaw hanging for most of the two hour set.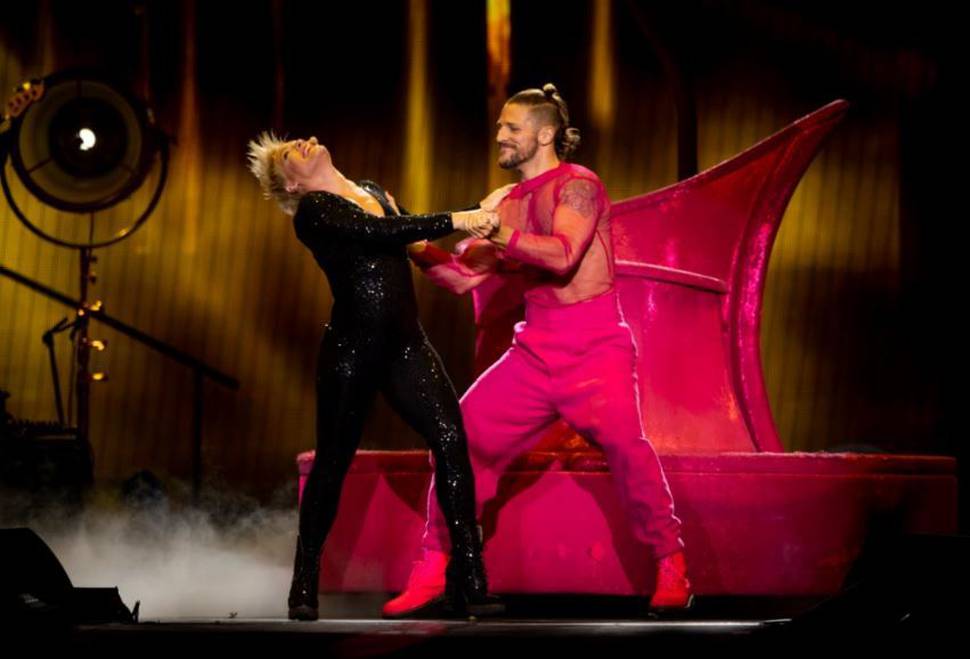 And on top of it all, she shared some beautiful insights about feminism, equality, love, self-love and the importance of music and unity.
When you go to a Pink show, you're getting more than a pop concert. You're getting athleticism, artistry and theatre, and - just a heads up - one hell of a closing stunt.
Pink still has five more shows to come in Auckland on September 5, 7, 8, 10 and 11 so if you get the chance to go, be prepared for a show like you've never seen before.