The actress who played one of Hugh Grant's love interests in much-loved rom-com Notting Hill has opened up about the "very awkward" tension on set during her scene.
Emily Mortimer, who was cast under the intimidating moniker of "Perfect Girl" in the 1999 British movie, was the woman Will Thacker takes to his friends' weekly get-together, around the time he realises no one will ever compare with his ex, Hollywood star Anna Scott (played by Julia Roberts).
It was a tough break for "Perfect Girl," but Mortimer's real-life experience on set was much, much worse.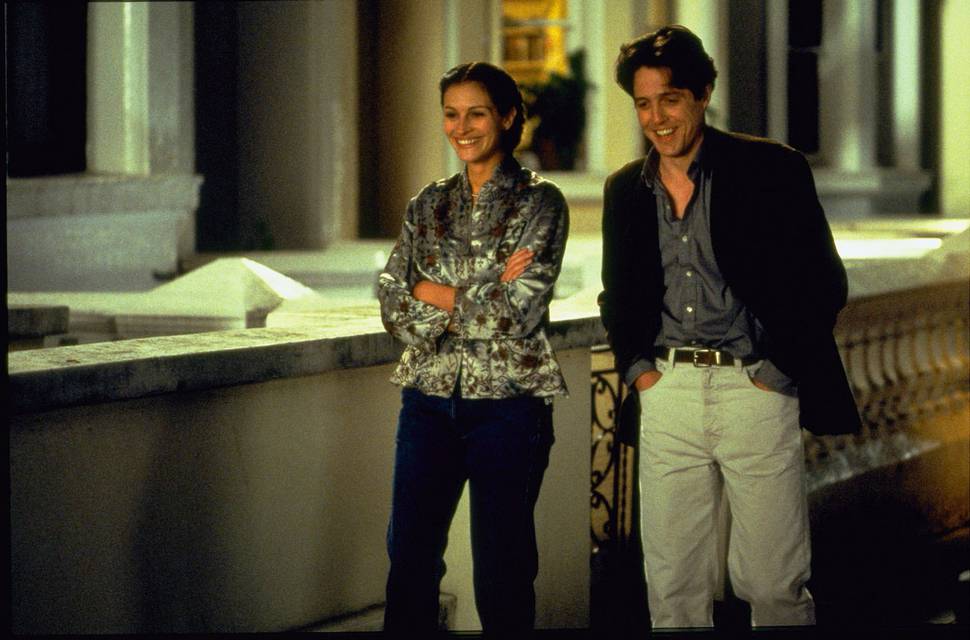 In a new interview with PeopleTV, the actress — who went on to star in The Newsroom — revealed that she turned up to filming covered in hives after having an allergic reaction to a suit she'd found in an op-shop.
Mortimer struggled through the scene, taking steroids to combat the hives, but admitted "it was a nightmare".
"Every time I got nervous — which you do when you're acting — I got hives and my face (became swollen), well, one side of it you can still see is sort of chipmunk-like," she explained.
Unfortunately, the cast — including Hugh Grant, Emma Chambers and Hugh Bonneville — didn't make it any easier for her.
"Everybody was really embarrassed. It was very awkward. It was like, 'Who is this girl who's come — she's just got one scene and she's making such a meal of it', and nobody would talk to me. It was weird."
Notting Hill made $364 million at the box office following its release, and nearly 20 years on, remains one of the most popular romantic comedies of all time.