Jenny McCarthy is convinced she's living in a haunted house.
And the 45-year-old actress posted an eerie video to her Facebook on Monday in an effort to prove it, the Daily Mail reported.
In the clip, she walks through her living room and once she makes it out and into the kitchen, the piano mysteriously begins to play on its own.
The video was taken by a Nest security camera, and starts with Jenny checking herself out in a mirror.
She is wearing a long blue dress that fades to white at the bottom and has her hair pulled back into a bun.
The Two and a Half Men actress then walks through the room and it sounds like she clunks around a few dishes in the kitchen off camera - quite possibly upsetting the spirit's nap.
Suddenly, there is a flutter of notes from the piano, which seemingly plays on its own.
"Donnie?" Jenny calls out to her husband, Donnie Wahlberg of New Kids on the Block fame.
"Donnie!" she yells again. "Someone just played the piano!"
He asks, "Who?" To which his wife replies, "I don't know!"
Jenny shared the video to Facebook and captioned the post, "HAUNTED! Just happened in my house! I had to look at the security tape to prove it. Ahh!!"
Shortly after Jenny released the clip fans suggested the noise might actually be the sound of Google Home starting up.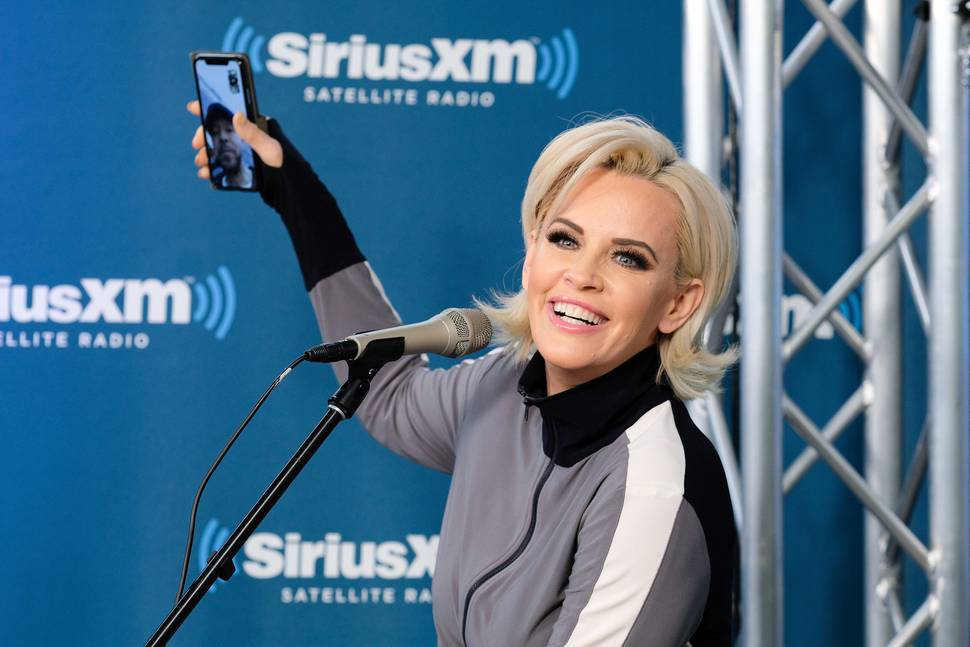 Google Home is a type of smart speaker which allows users to use voice command.
Astute viewers recognised the noise as the jingle Google Home plays when it starts up.