What's in a name?
Name-appropriate jobs (aka nominative determinism):
1. Many years ago we had a client who was a Southland Farmer named Ivor Draught! Dark humour from his parents that's for sure!
2. Back in the 70s, the council official in charge of rubbish collection in Norwich was J.H.Smellie.
3. Tainui Intermediate, Tokoroa in the late 70s. Woodwork teacher by the name of Mr Forest, and he had a wooden leg ...
4. Who can forget our very own expert gardener and author of several gardening books "Jonathan Spade".
5. The surname of a friend of ours in Australia - Bill - is Drain and, yes, he not only owns a large plumbing company but also his initials are "W.C."
6. In the 1950s my husband worked for a firm of architects in the Midlands UK. Whenever his boss wanted to call the firm of plumbers they used, he would dissolve into laughter. His secretary knew who he meant and would ask "do you want me to contact Allcock and Tinball, Sir?"
Spotted: A Rocky Road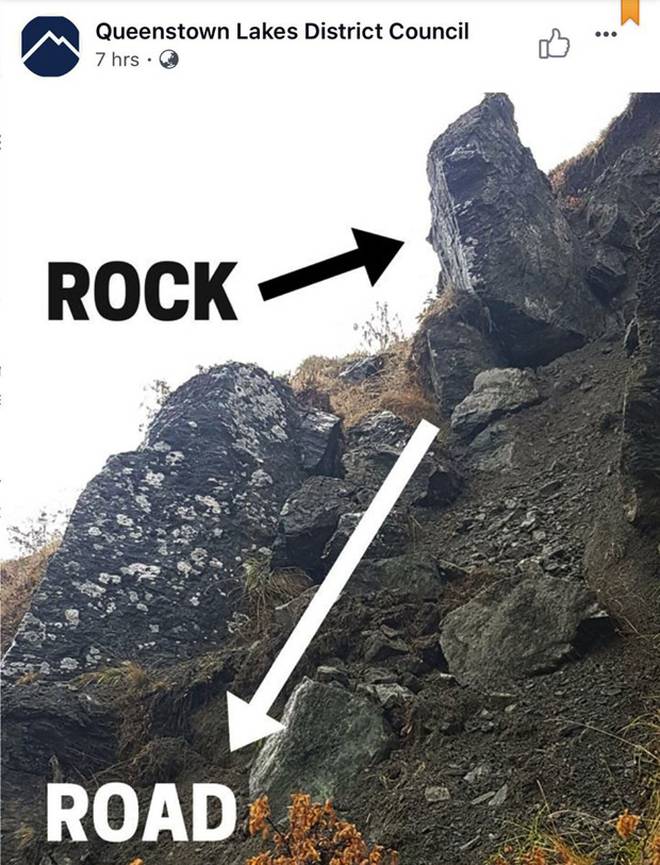 Causing a stir
In a cringe-making onstage appearance, the Governor of Illinois Bruce Rauner became part of a clunky corporate metaphor - the brainchild of a bloke who was a diversity and inclusion executive named Tyronne Stoudemire, who appeared alongside Rauner to discuss workplace diversity at a Black History Month event. The Chicago Tribune reports: Enlisting Rauner as his lanky magician's assistant, Stoudemire, who is black, poured a glass of milk to represent the white men who lead most organisations (including, um, the state of Illinois). "This chocolate syrup represents diversity," Stoudemire said, before squirting a healthy dash of brown syrup that immediately sank to the bottom of the glass. "When you look at most organisations, diversity sits at the bottom ... " Stoudemire continued. "You don't get inclusion until you actually stir it up." Rauner then stirred the syrup into the milk, turning it brown, and he took a sip and pronounced it good.
Got a Sideswipe? Send your pictures, links and anecdotes to Ana at ana.samways@nzherald.co.nz