Fans are wondering if Married at First Sight Australia star Davina Rankin is looking for fame rather than love, as it turns out this is her third reality TV appearance.
According to the Daily Mail, the MAFS hopeful has been "trying to be a celebrity for years".
She appeared on Channel Seven's First Dates in 2016, and also appeared on Big Brother back in 2012.
Rankin did not appear as a contestant, but rather featured during an episode in which a "fake" Big Brother house was constructed and she and some other models were brought in for a pool party.
Rankin caused a stir on MAFS right from the beginning when she insulted her new husband Ryan Gallagher on their wedding day.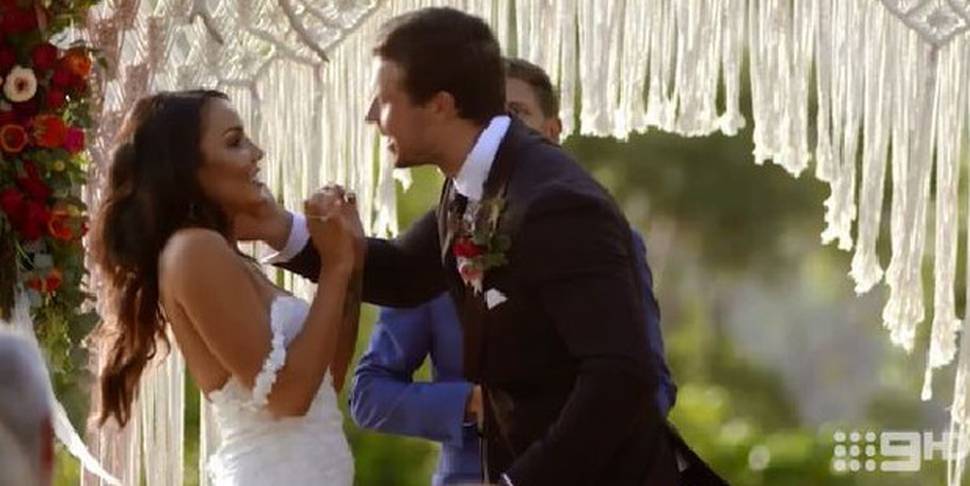 She said: "He's quite handsome, he's tall, he's got a great build. And then he opened his mouth. And I was like, UGH!"
Then when he leaned in to kiss her at the alter, she physically recoiled, leaning back and raising her hands to cover her face.
She then mused: "The kiss was horrendous. So far, from only knowing Ryan for, like, a second, he's probably going to annoy me."