A psychic claims to have channeled the spirit of Kiwi model and TV presenter Charlotte Dawson in an upcoming episode of a reality TV show.
The incident happened as psychic Jackie Gillies talked to model Simone Holtznagel during an emotional reading on the Australian version of reality show, I'm A Celebrity … Get Me Out Of Here! which airs here on weeknights.
During it, Gillies believes Dawson, Holtznagel's former Australia's Next Top Model mentor, came forward to speak to her.
Dawson, who Holtznagel describes as "one of my best friends", took her own life in February 2014 when she was 47.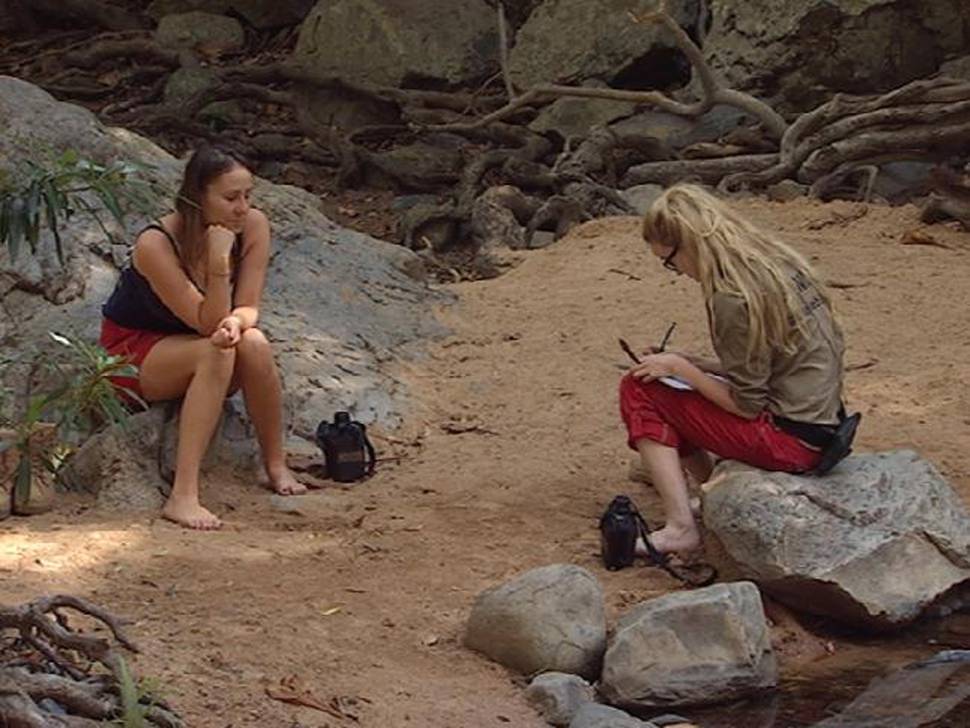 "She wrote a journal and in this journal, you are in it," Gillies told Holtznagel.
"She is also telling me you have a lot of anger as to why she did what she did. And she's telling me to tell you she had financial distress. She is telling me it all got too much for her. She is sorry with the way she left."
Her psychic abilities see the Real Housewives of Melbourne reality star and wife of Silverchair drummer Ben Gillies travel the country.
"You've asked her to come to you and you want to know why she hasn't just appeared to prove that she is around you," Gillies said.
"She's come to you in a dream, times 10."
Holtznagel is competing on I'm A Celebrity … Get Me Out Of Here! to raise awareness, and hopefully the $100,000 prize money, for her chosen charity, Beyond Blue, in tribute to Dawson.
Gillies explained Dawson's relationship advice to Holtznagel, 24.
"This is what she says … you are not to date another man until he gives you what you want emotionally, spiritually and physically and that is it," Gillies said.
"She says you are her little sister, that is how she views you. And she is telling me to tell you not to cry, she knows how much you miss her.
"She says she doesn't want to see you crying in the bed anymore."
Dawson was often seen on New Zealand television screens in the 2000s across a range of shows including How's Life? and Getaway.
Where to get help:
• Lifeline: 0800 543 354 (available 24/7)
• Suicide Crisis Helpline: 0508 828 865 (0508 TAUTOKO) (available 24/7)
• Youth services: (06) 3555 906
• Youthline: 0800 376 633
• Kidsline: 0800 543 754 (available 24/7)
• Whatsup: 0800 942 8787 (1pm to 11pm)
• The Word
• Depression helpline: 0800 111 757 (available 24/7)
• Rainbow Youth: (09) 376 4155
• CASPER Suicide Prevention
If it is an emergency and you feel like you or someone else is at risk, call 111.